Yemen: Sanaa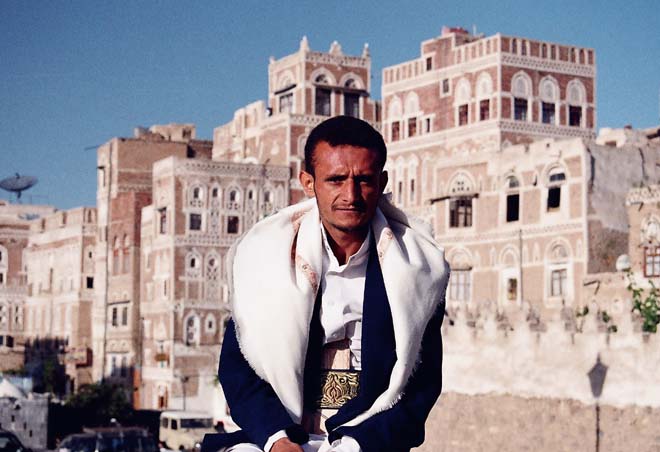 A Sanaa local, wearing a jambia dagger in his belt, sits on the wall of one of the many bridges spanning the Sail'ah ditch, a paved road during dry times and a raging river in the wet seasons.

blabla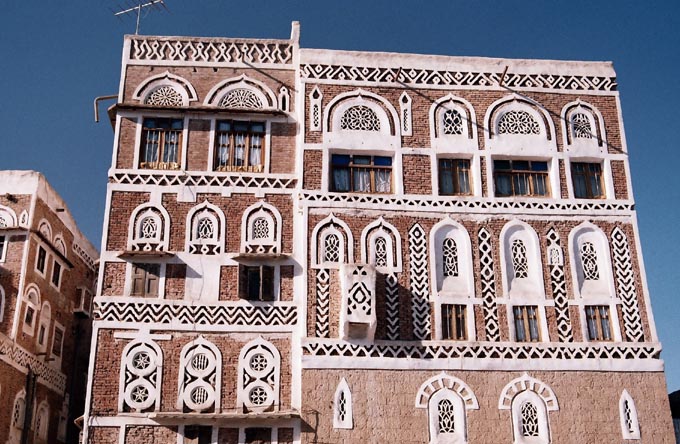 A typical building in the uniform and unique architectural style of the breathtaking old town of San'a.

blablabla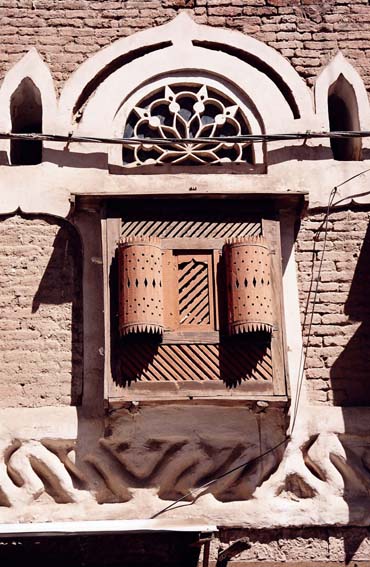 An exquisite woodworked window in old town Sanaa.

blabla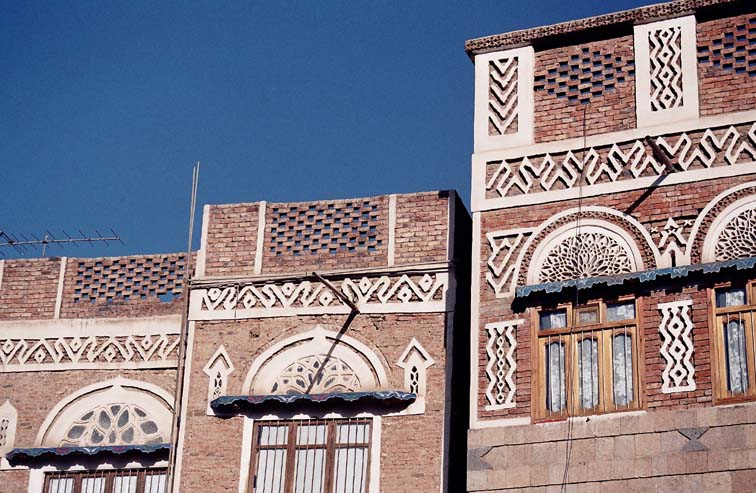 Sanaa style trim on building facades in the old town.


blabla.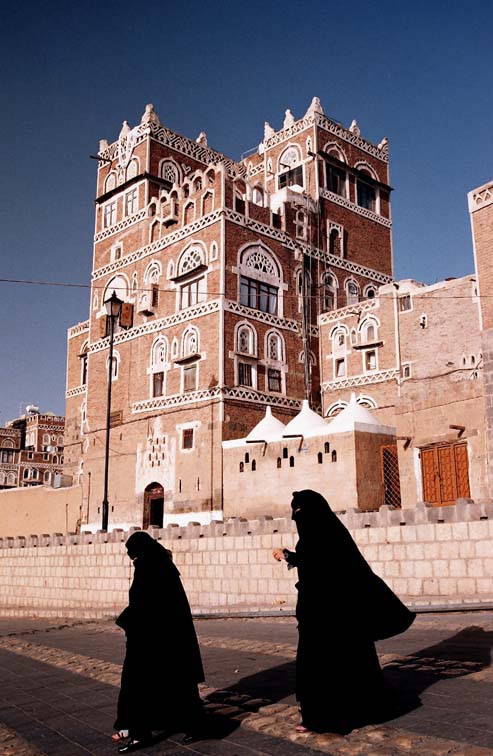 Yemeni women about to cross the Sail'ah
.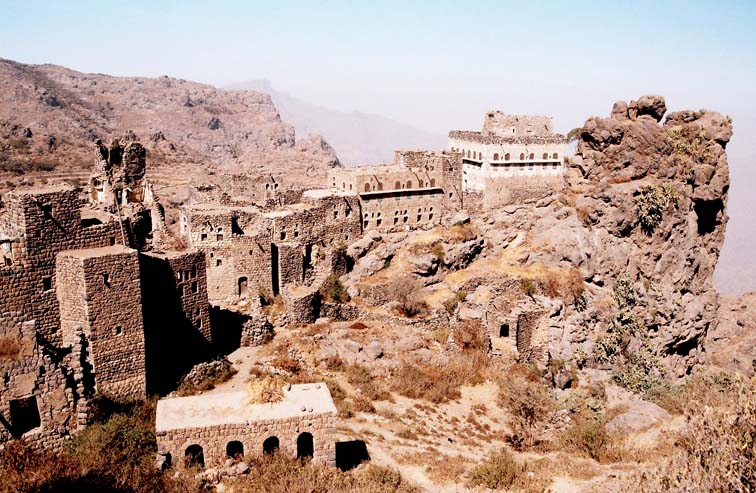 The abandoned village of Kahil, overlooking the mountain retreat of Manakha, located 2 hours drive west of Sanaa.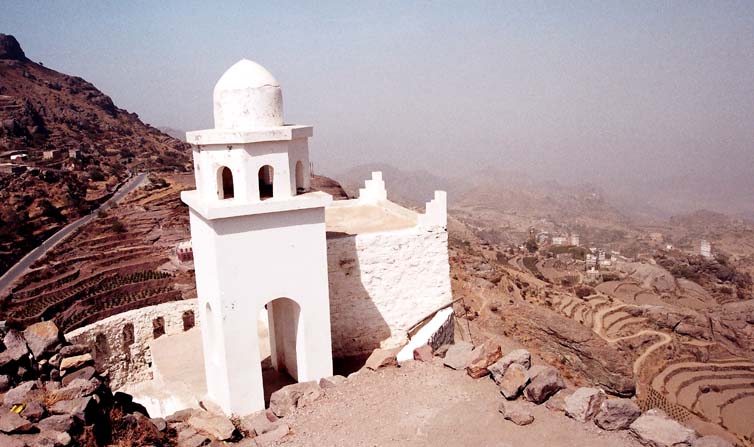 The hilltop mosque of al-Khutayb, a holy site for Ismaili sectarians, many of whom make their pilgrimage from India to this village near Manakha.


blabla


The Dar al-Hajar rock palace in the Wadi Dhahr, in the northern outskirts of Sanaa, is the defining emblem of Yemen and of the Shamla brand of bottled water.

Caption