Morocco: Berber lands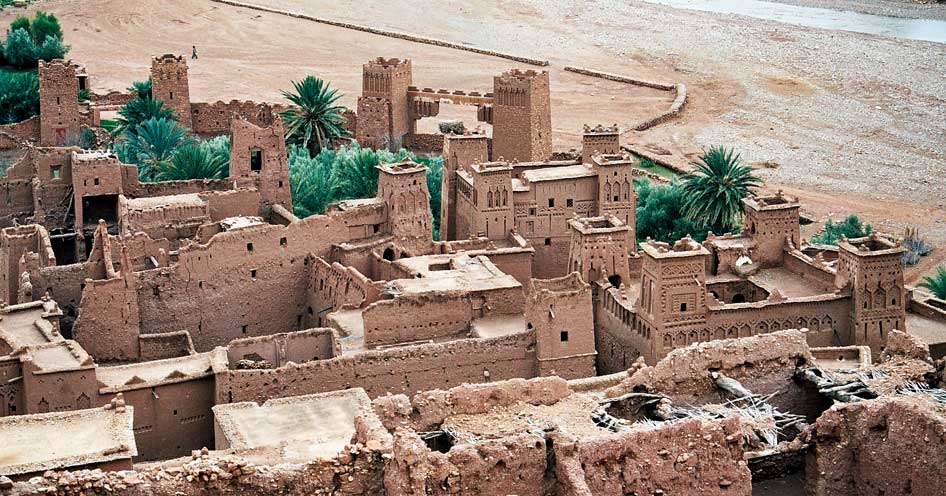 It's a pain to reach the ksar (fortress) of Ait Benhaddou by public transportation from Ouarzazate, between the changes or transport and lying taxi drivers, but it's so worth it. The inland desert of Morocco, realm of ethnic berbers, holds some of the most spectacular sites that Morocco has to offer.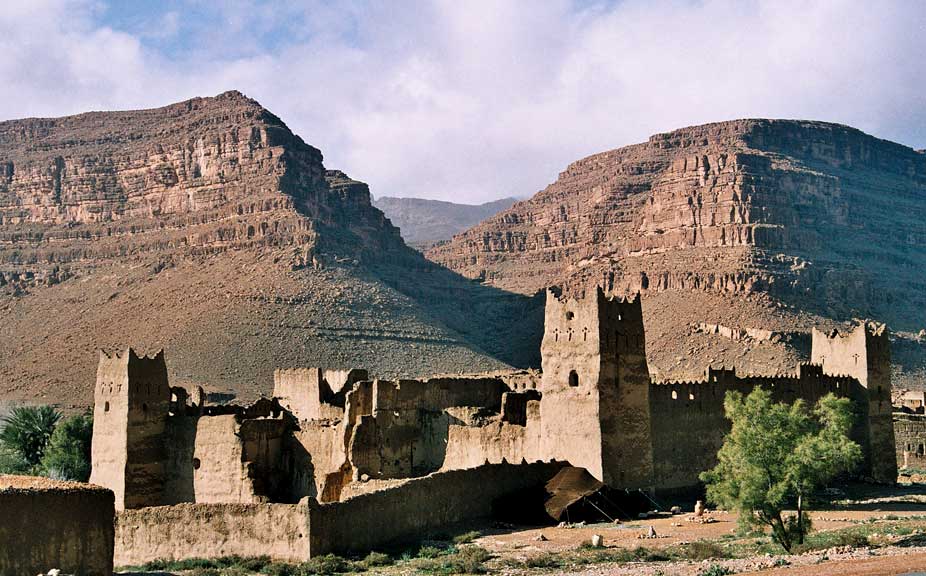 Ksars dot the road through the Gorges du Ziz, one of the few passes running over the High Atlas mountains. In fact, ruined ksour are everywhere to be seen and one of the great visceral pleasures of travelling in the inland valleys of Morocco.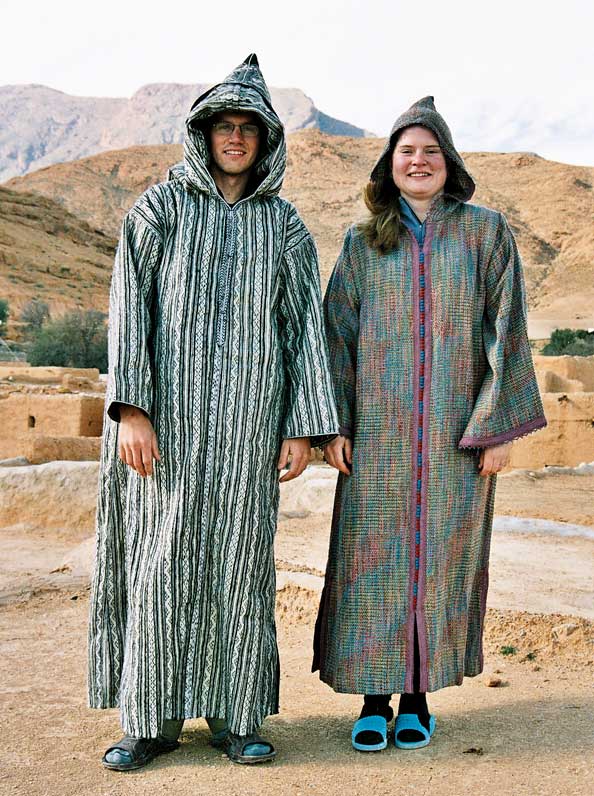 Moroccans are notoriously reluctant to have their photos taken, especially women. Westerners often assume this touchiness is due to religious reasons but in fact most of them have the irrational fear that their image will end up on the Internet. So instead I'm putting up on the Internet images of volunteers Ryan and Rose modelling the latest in high quality djelaba fashions. I had a lovely time in their village of Tirnest, which is arab though located in a predominantly berber region. Being invited to the funeral ceremonies of a respected village elder was quite special.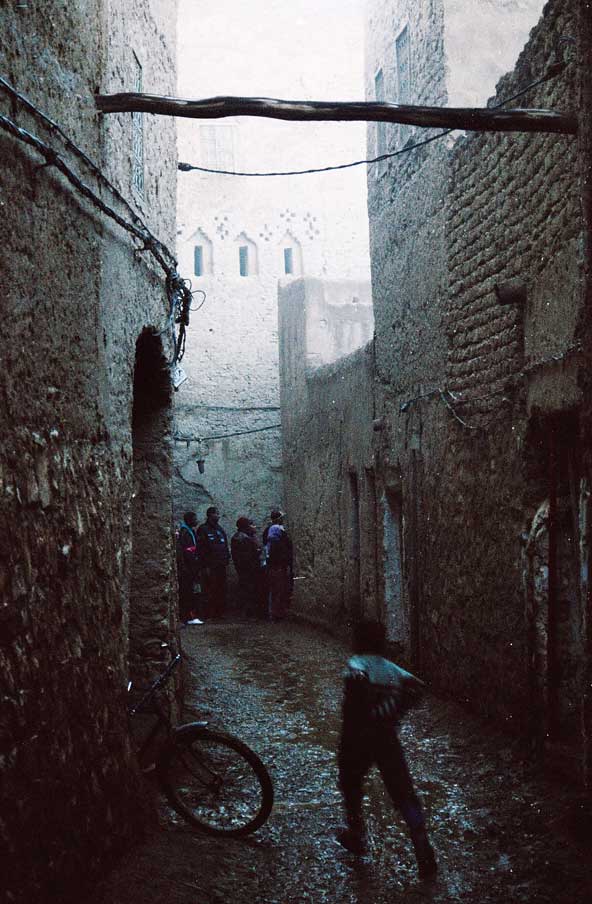 A muddy alley in the atmospheric medina of Goulmima, a Berber stronghold.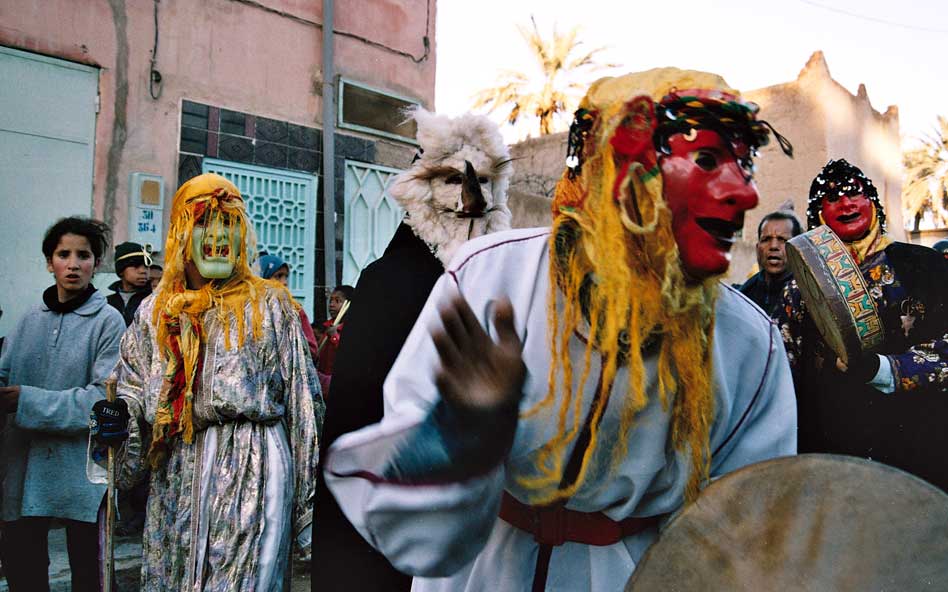 I hung around this region a couple of extra days in order to attend the festival of 10 ashura (a date in the semitic calendar) in Goulmima, on the advice of friends I made in the nearby city of Rich, and it didn't disappoint. The Hallowe'en like festival has its origins not in moorish or berber or islamic traditions, but in ancient Babylonian jewish customs, truly an odd bunny in this part of the world. It should be noted that North Africa, and Morocco in particular, have had very large Jewish populations in recent history and they get along very well with the majority muslims. Here, the masked celebrants parade through the streets and swarm around our car just before sundown in anticipation of the big party at night.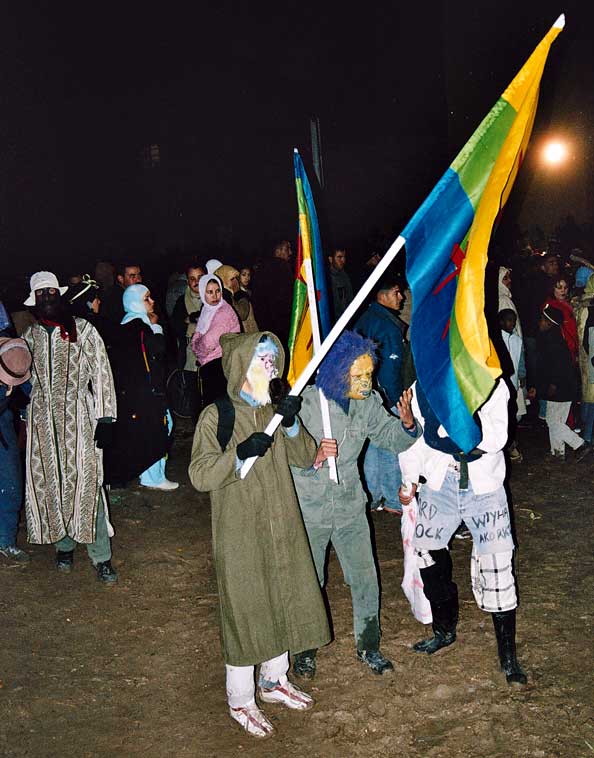 These gorillas are waving Berber independence flags. On any other day, any other city, they'd be facing brutal interrogations and prison time at the hands of the authoritatarian police. Despite having a relaxed image in the outside world, Moroccan authorities are typically arab in their heavyhandedness. Goulmima berbers will speak to you openly about dreams of an autonomous Berberia, and about their distaste for the regime in Rabat.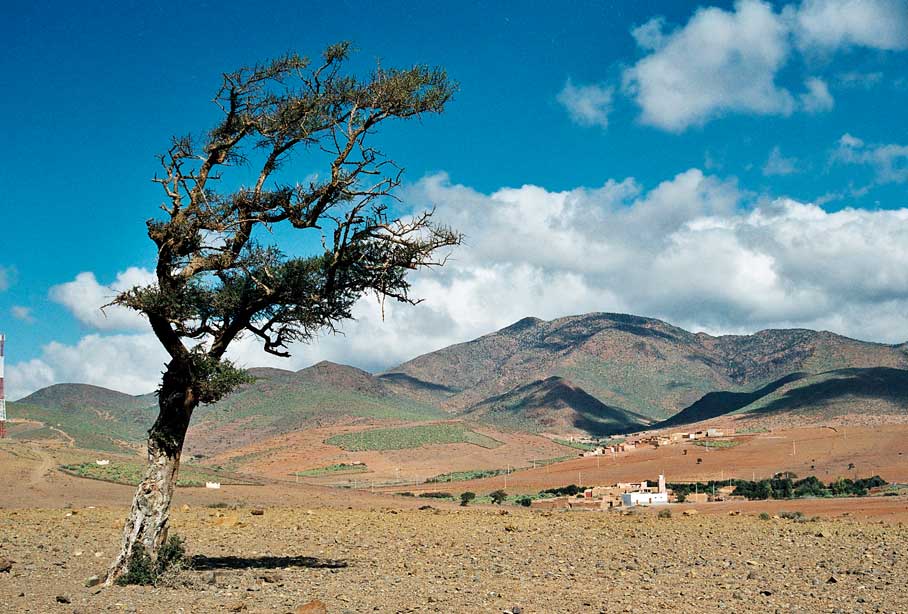 Rural countryside near the village of Sbouya in southern coastal Morocco. Considerably warmer than the north in wintertime, the heat can also be oppressive in the summer, when poor locals have unreliable access to electricity and clean drinking water (which they have to hike to a well to fetch). As in most high-end developing countries, the slick capital cities are a poor indication of living conditions amongst rural majority.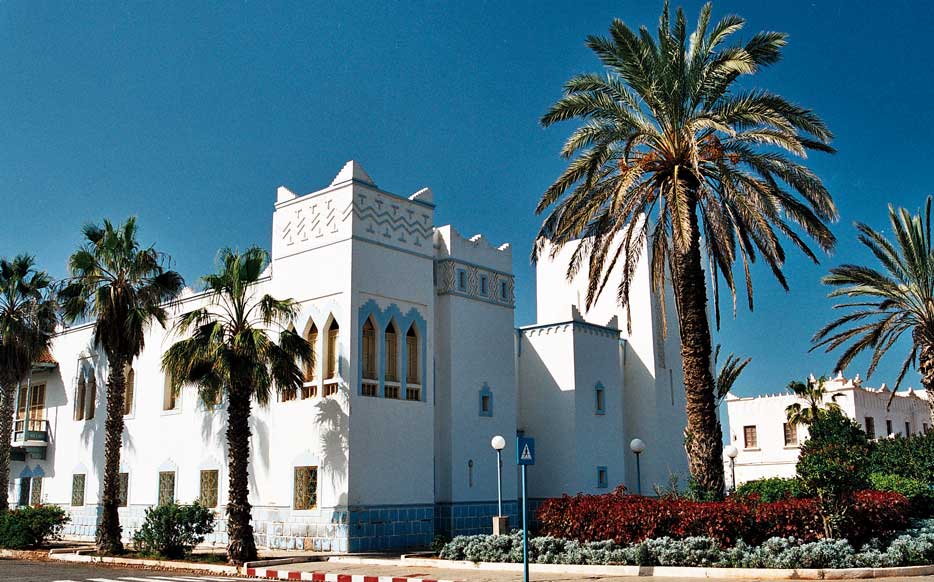 The sleepy lifestyle and architecture in the southern port of Sidi Ifni reflects its former Spanish colonial past. This is a tribunal I believe.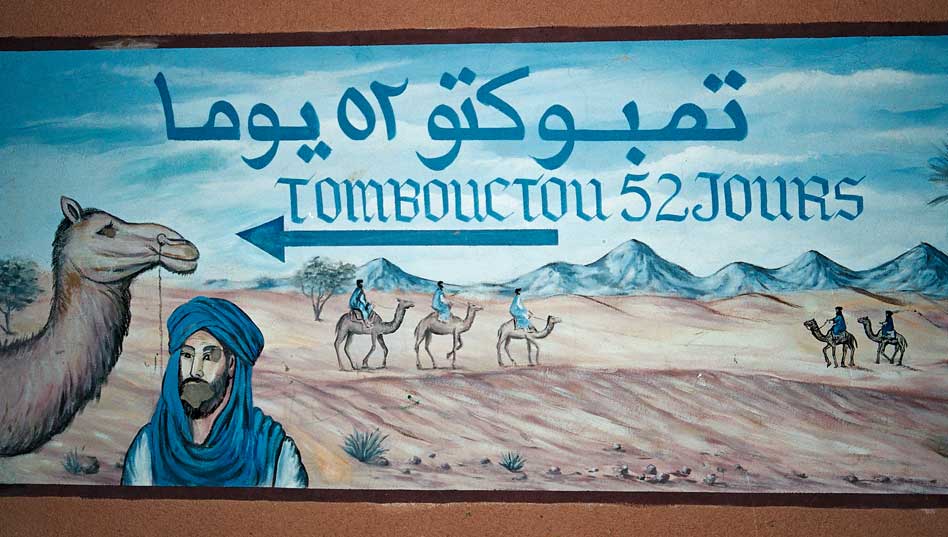 At the eastern edge of Morocco, on the lip of the Sahara desert, this oft-photographed sign in Zagora reels in the tourists, and good thing too, because there's nothing else in the town. The civic authorities have unfortunately relocated the sign recently to a spot next to a luxury hotel. It took me less than 52 days to reach Timbuktu, but I crossed the Sahara taking motorized public transport down the more clement coastal route