Morocco

An overhead view over the medina (old city) of Tetouane. This was one of the rare occasions that it paid off to follow one of the many incessant carpet salesmen to visit his shop and share a pot of delicious Moroccan mint tea. There is no place to get such a skyline view walking in public places.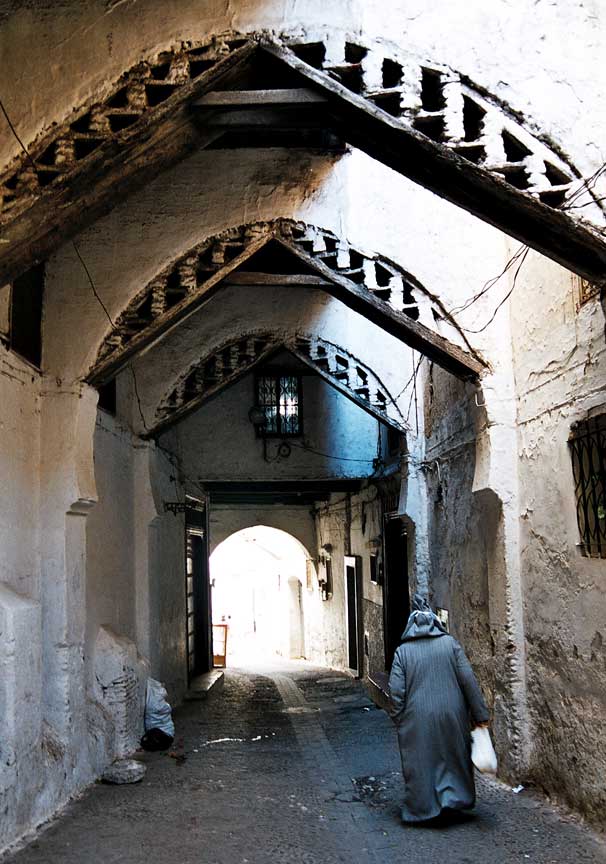 The charm of Tetouane lies in the unique construction of its whitewashed medieval passages. Unlike most of French-speaking Morocco, Tetouane was the capital of Spanish Morocco and it's easier to communicate in Spanish. Often bypassed by tourists rushing from Ceuta port to the more touristy Chefchaouen, Tetouane deserves a quick stop.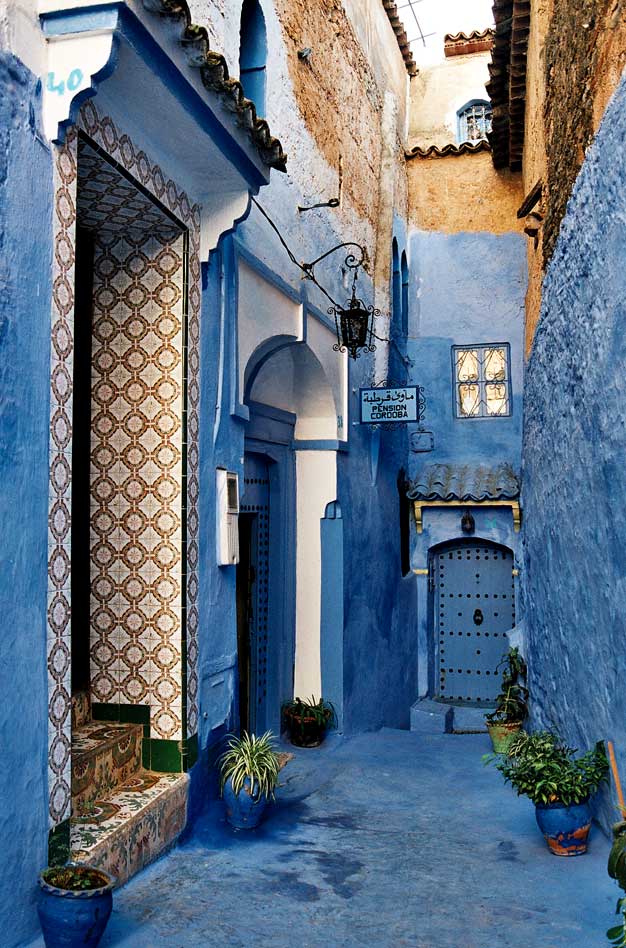 The blue city of Chefchaouen weaves its magic through its many intricate blue passages situated along the slope of a mountain.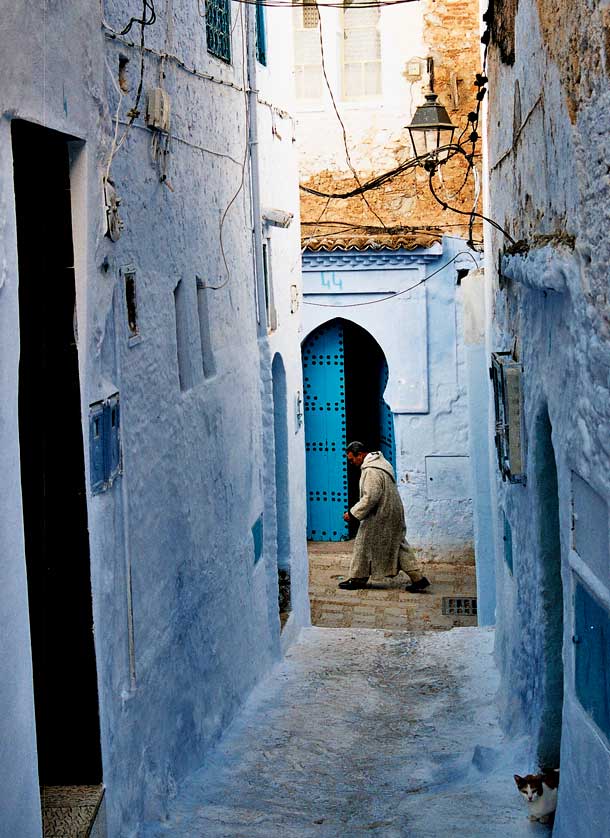 A man wearing a traditional Moroccan djelaba, and a cat not wearing a djelaba, amble past this photo trap.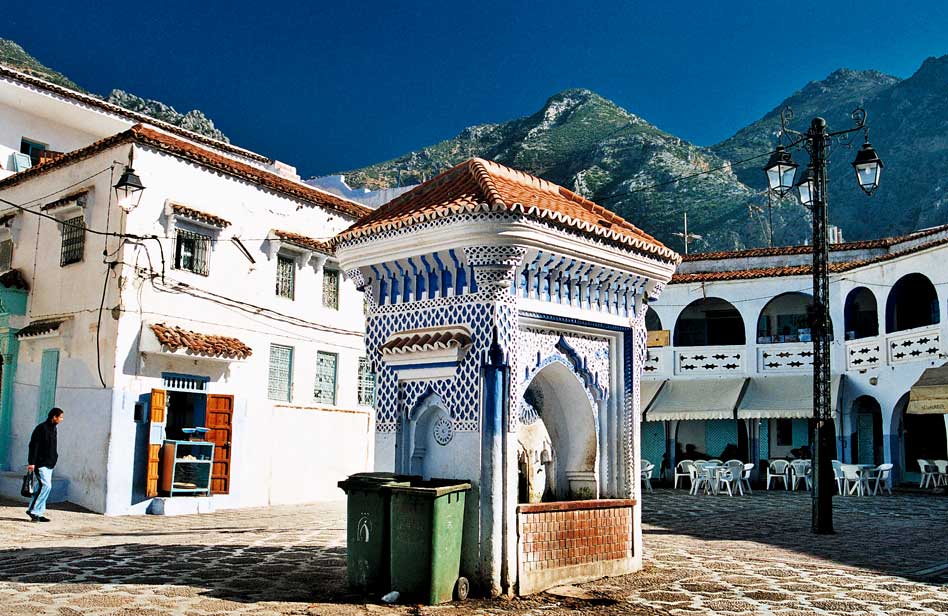 Surrounded by mountains and itself at altitude, Chefchaouen cools down significantly at night.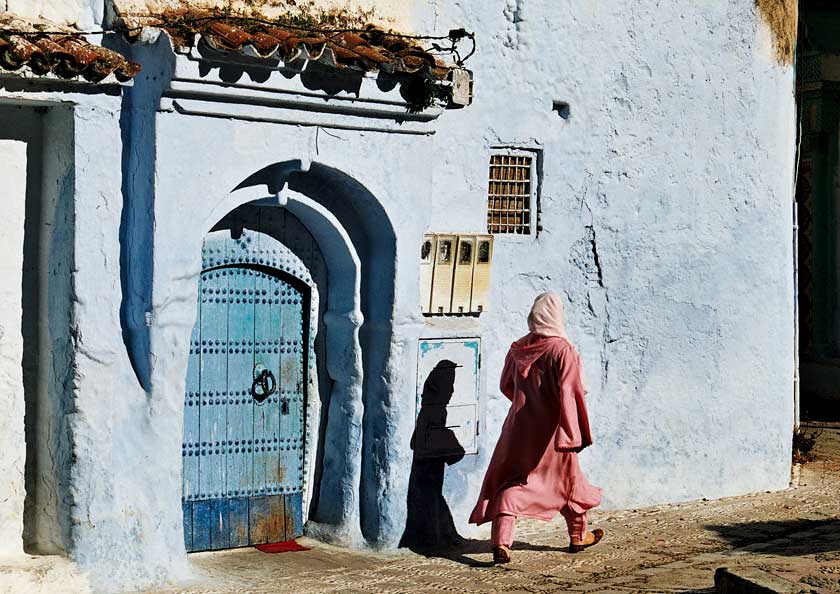 One of many lovely blue doors in Chaouen, as locals call their town.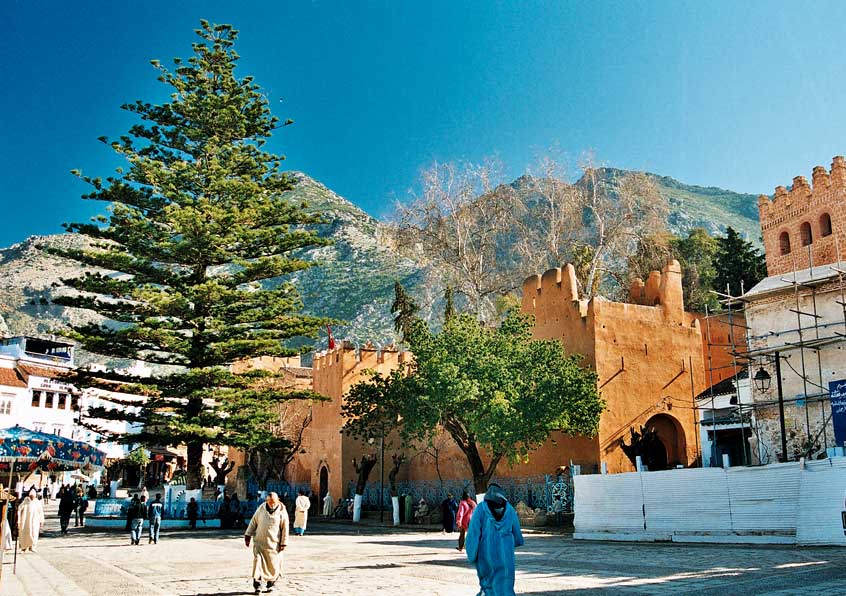 The main central plaza of Chaouen, where vendors and restaurant waiters beckon tourists to patronize their services. I also watched a French paraglider attempt to land here. He was close but ended up landing on the rooftop deck of one of the restaurants overlooking the square, collapsing the shade awnings in the process.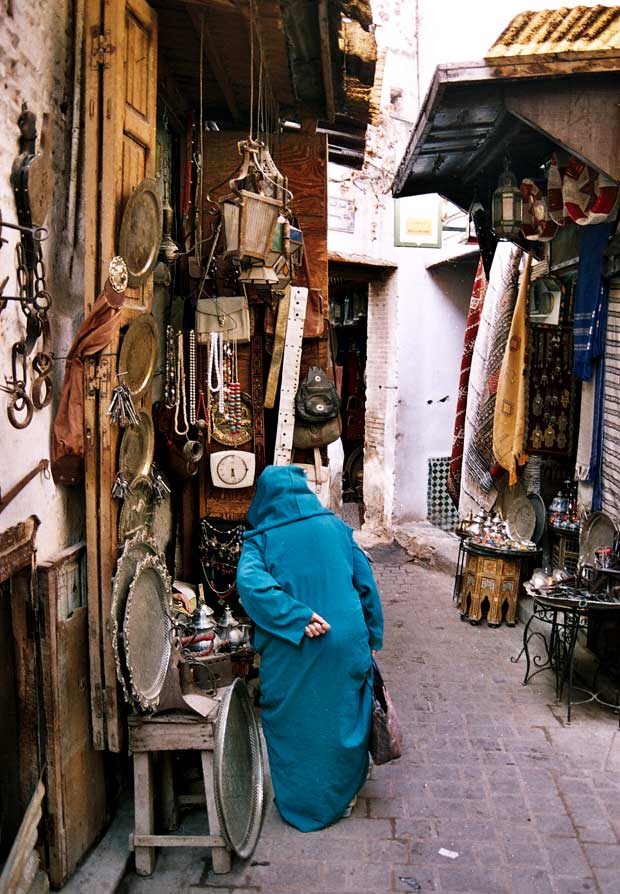 An elderly lady snooping around in the antiques souk of the sprawling medina of Fez, one of the top tourist destinations in Morocco. This photo taken only seconds after she shouted at me for taking a photo with her face showing.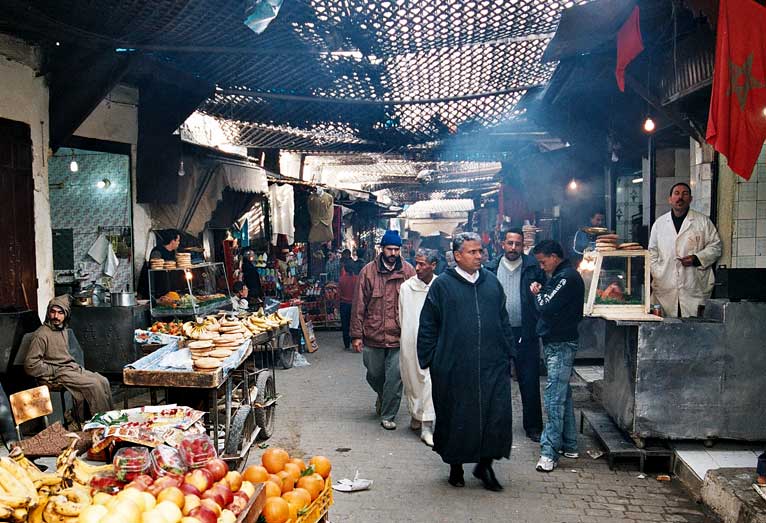 If you didn't get lost wandering through the Fez medina, then you probably didn't wander properly through it! Still, if time constraints require a choice of market cities, I'd visit Marrakech over Fez.