Ilha de Moçambique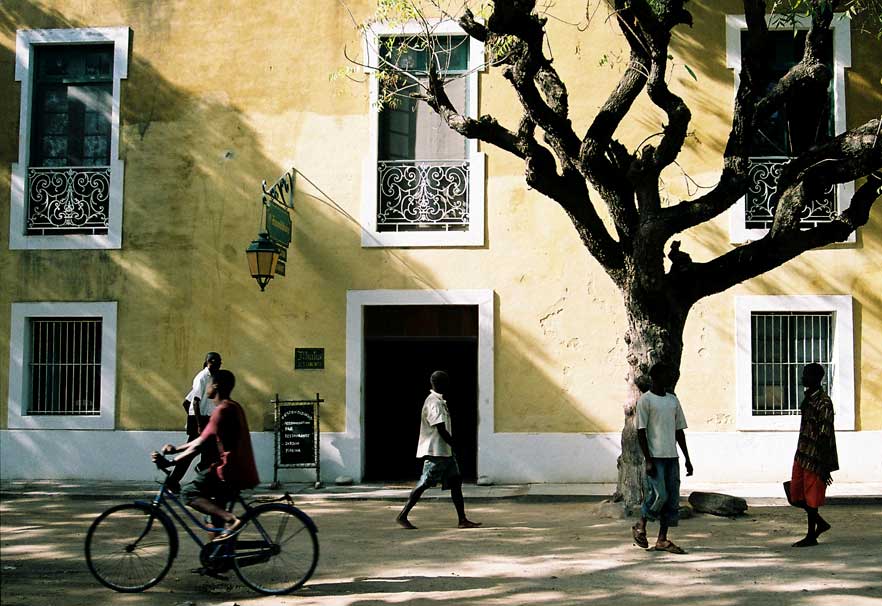 The island town of Ilha de Moçambique, called simply Ilha to most locals and visitors, may be one of the most special and beautiful urban landscapes in all of Africa. There's a bit of magic in Ilha, and I don't use that word lightly, generally reserving it for places like Nepal or Easter Island. The tiny island off the coast of central Mozambique, easily walked from end to end in a leisurely half hour stroll, was established as the original capital of the Portuguese southeast Africa colony of Mozambique, due to its easy defendability. The Portuguese heyday long since over, Ilha has been allowed to decay steadily, bypassed by the centuries of history and almost forgotten in its little offshore timewarp. The residents seem to have evolved with the town, never losing their unperturbably calm and peaceful demeanor, untouched by development, civil wars, and now the trickles of tourism seeping in. I am shocked at how few tourists venture up here from the crowded, fashionable beaches in southern Mozambique not far from the South African border. Ilha is a living ruin. Buildings have crumbled and rotted, and in a few cases, trees grow out from within the facaces of the colonial houses. But they are still lived in, and very much a part of the fabric of contemporary life. The heavy ambience is almost palpable here. There are only a small handful of guesthouses and two local restaurants in Ilha, and the 2 hours it can take to prepare you a fish dinner at one of those restaurants is the surest indicator that this languid gem of a place is not expecting a tidal wave of tourists any time soon. They could be wrong. I hope this pictorial convinces you though that Ilha is perhaps

the

city not to miss in all of southern Africa, and worth the few extra hours detour on the road.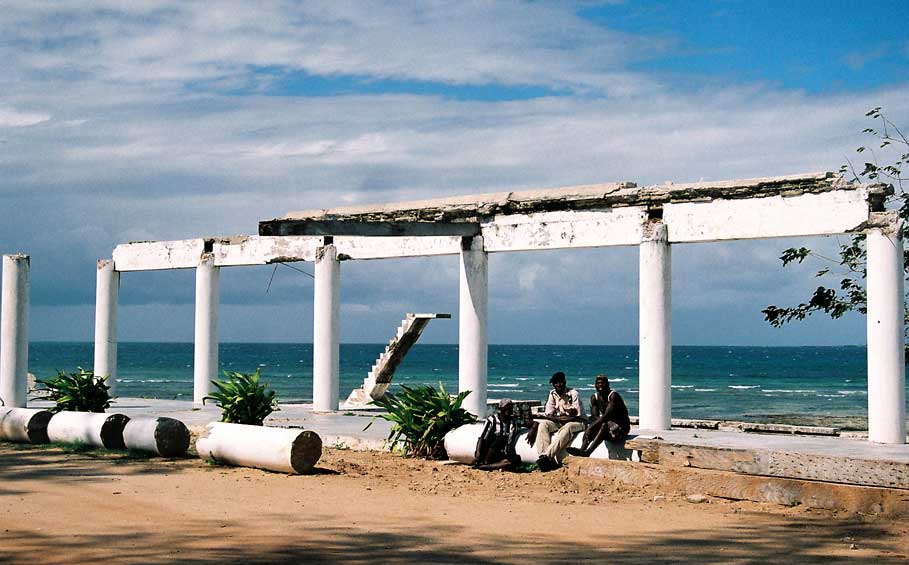 The ruins of a resort hotel at the northern end of Ilha near the citadel. The suspended stairway once led to a diving board into the hotel swimming pool overlooking the Indian Ocean.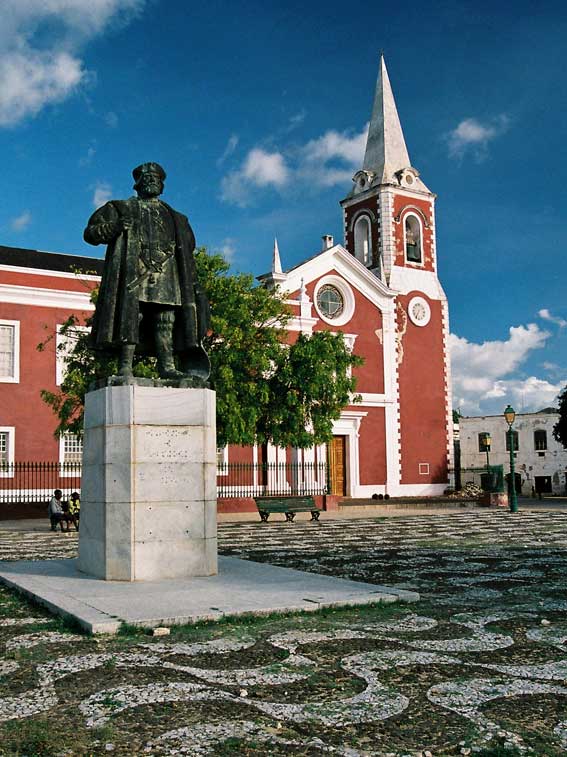 You know you're in a former Portuguese colony when you see those wavy stone mosaics on the ground.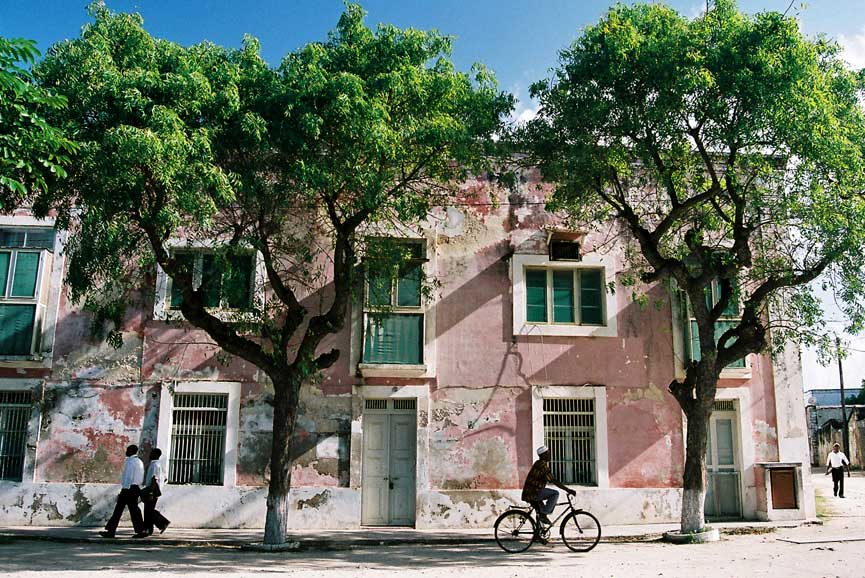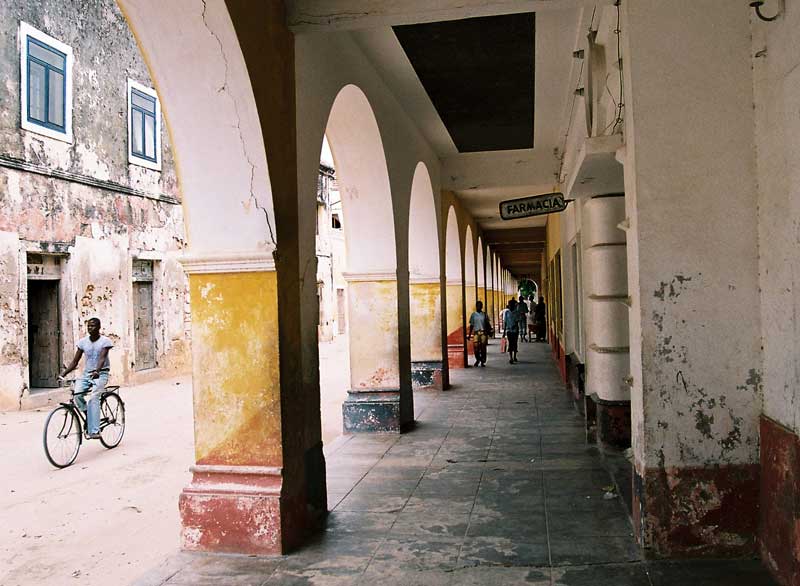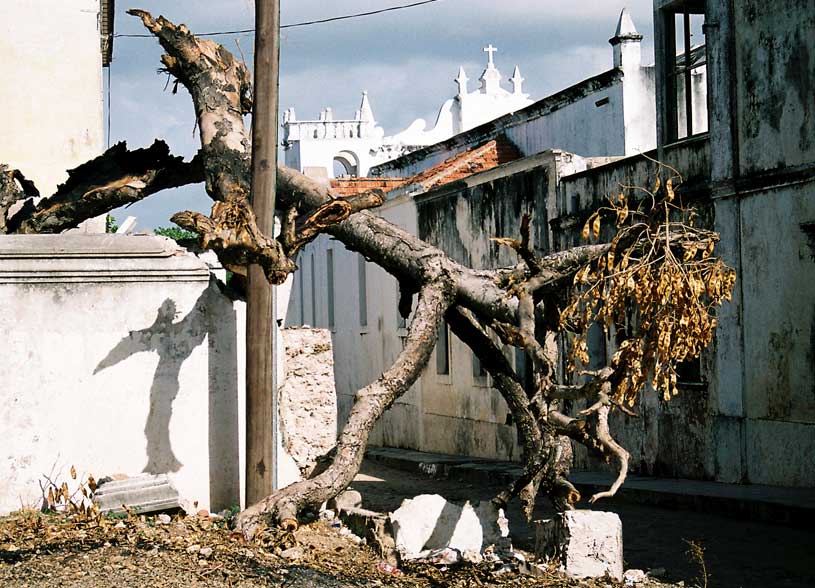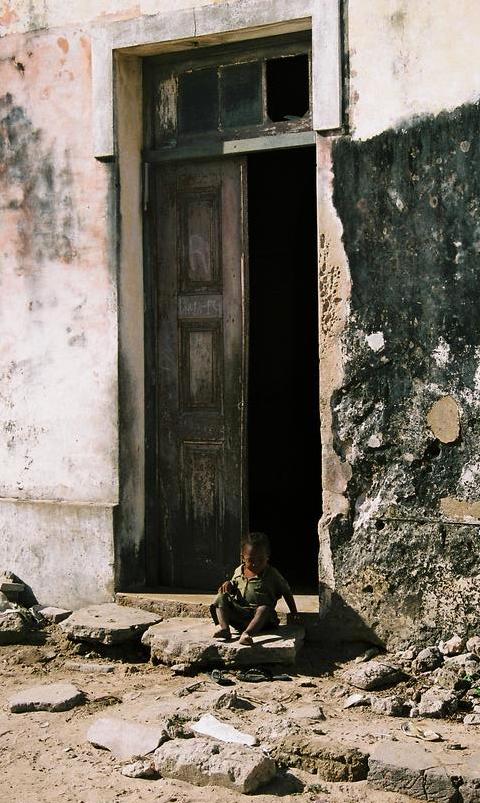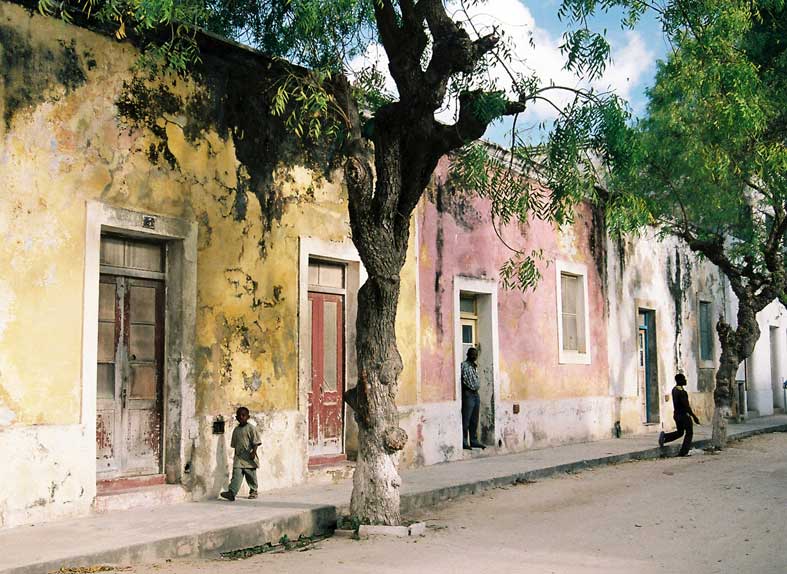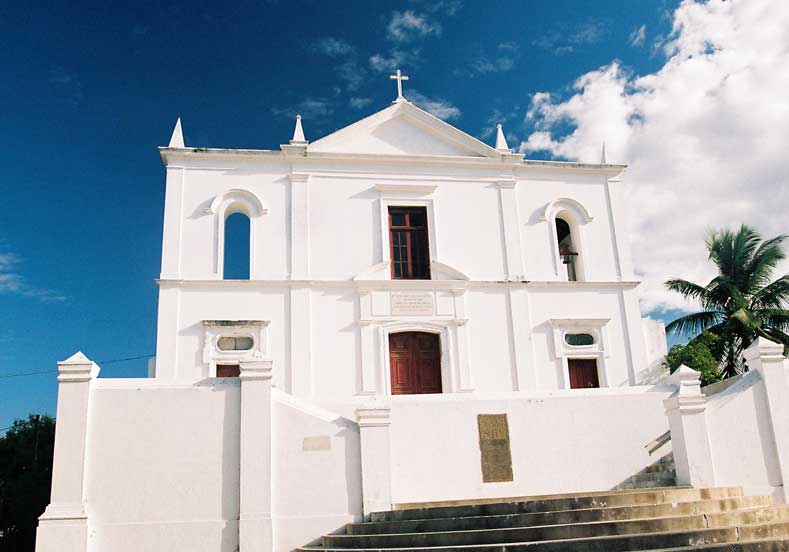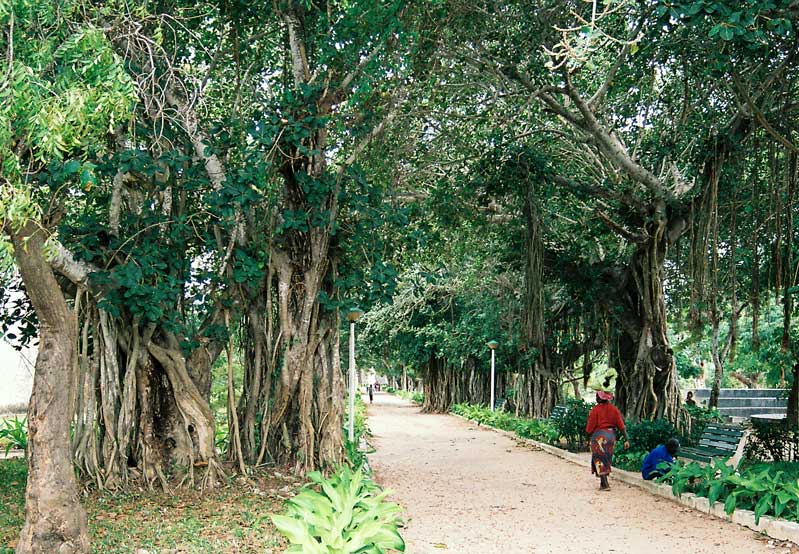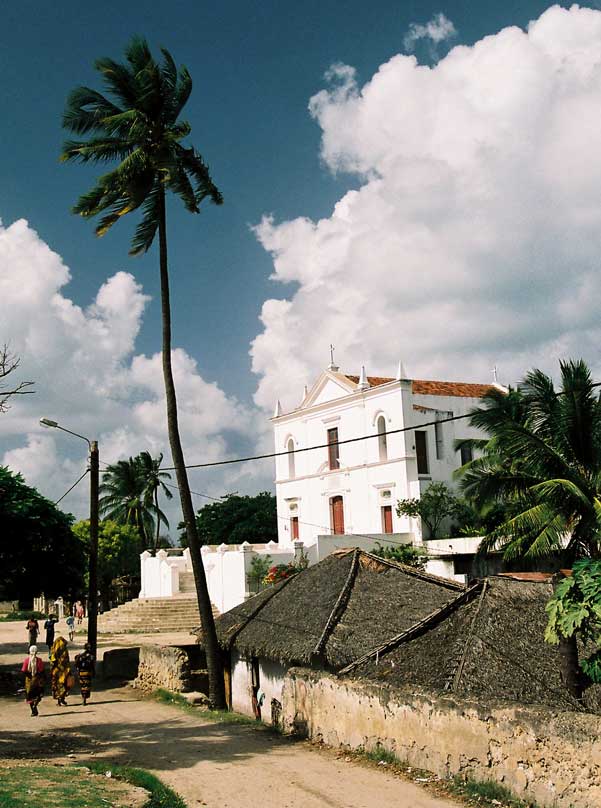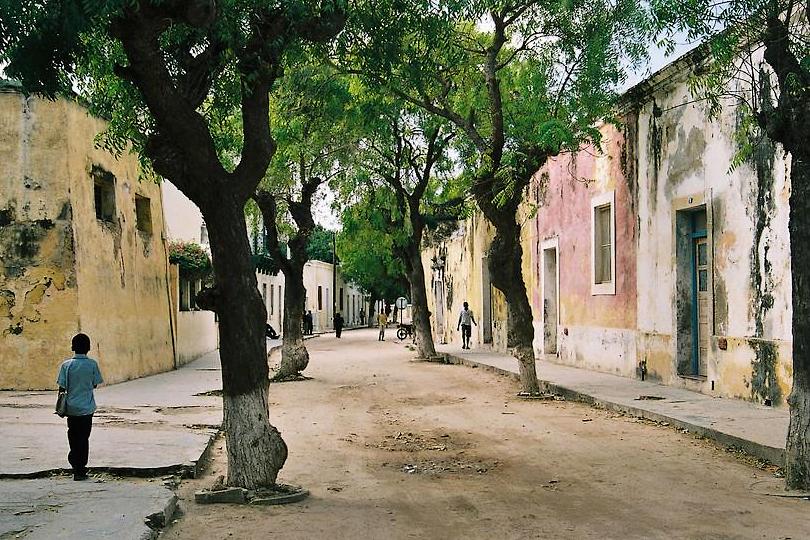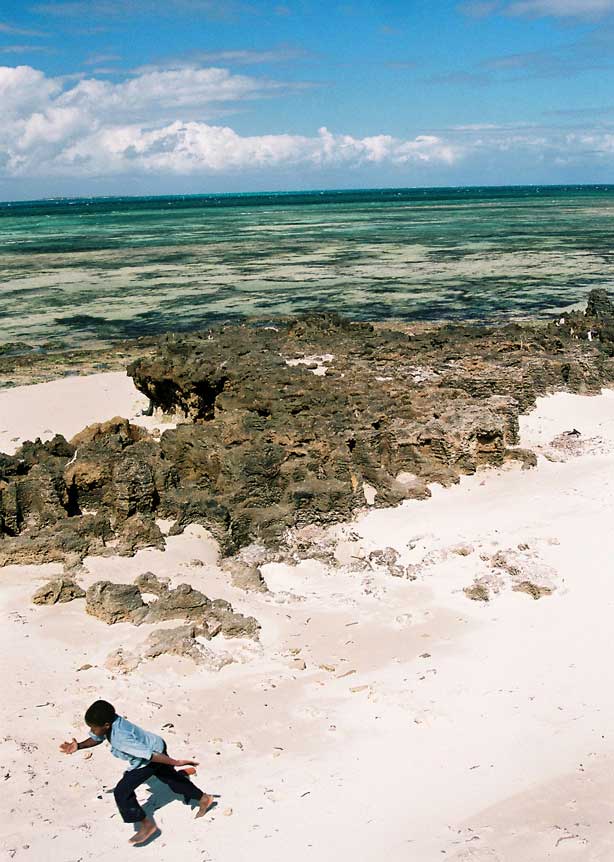 Bye bye Ilha!




TO MOZAMBIQUE