Afghanistan page 2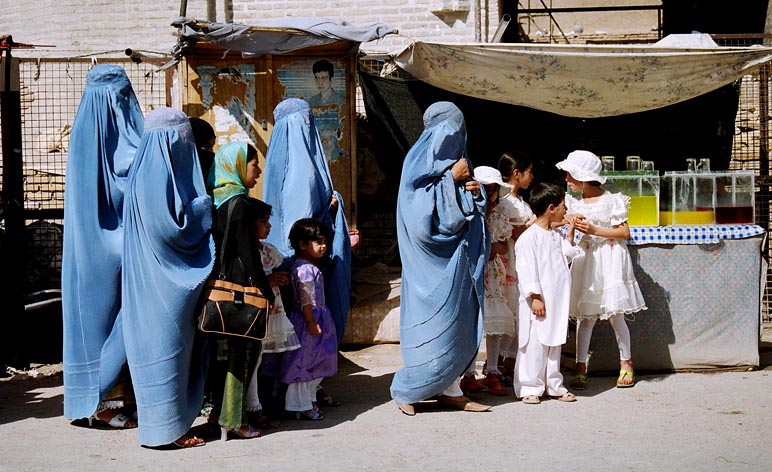 Women and children wait at a taxi stand near one of the entrances to the vibrant city bazaar in Herat.
bla
bla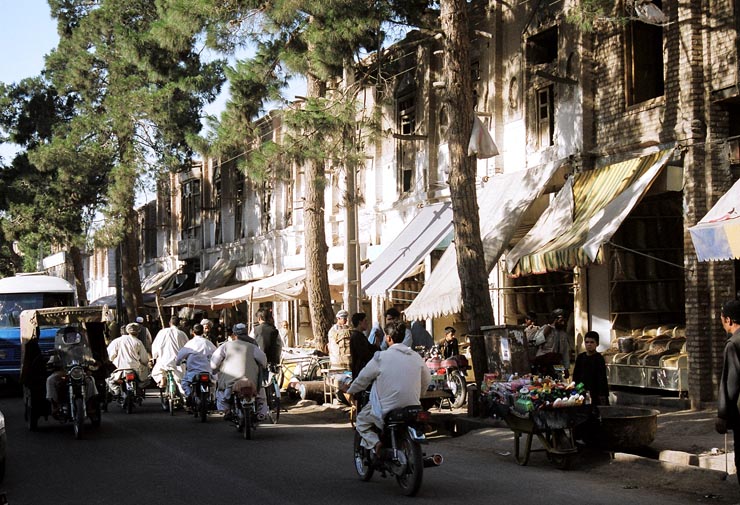 After seeing some of the pine tree-lined avenues in Herat, you'd never guess that you were in Afghanistan with its stark desert climate.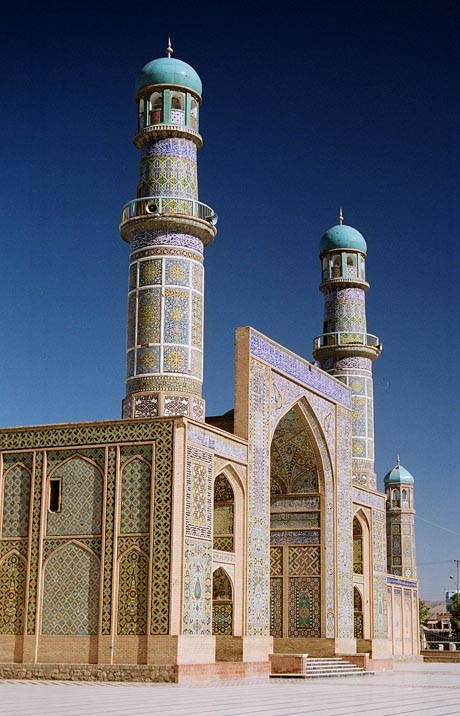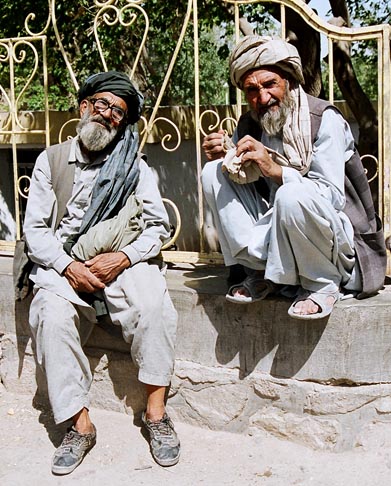 The Masjid Jameh (left) and bazaar denizens of Herat (right).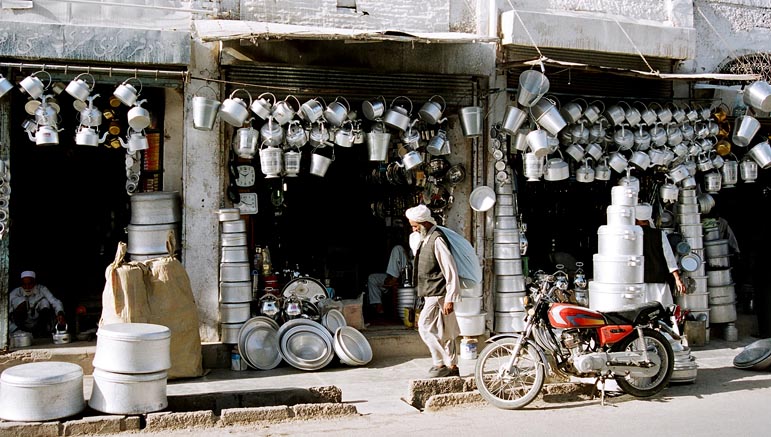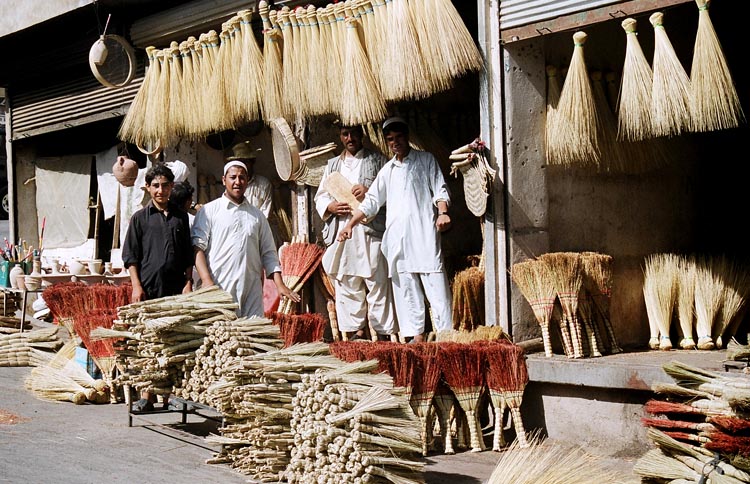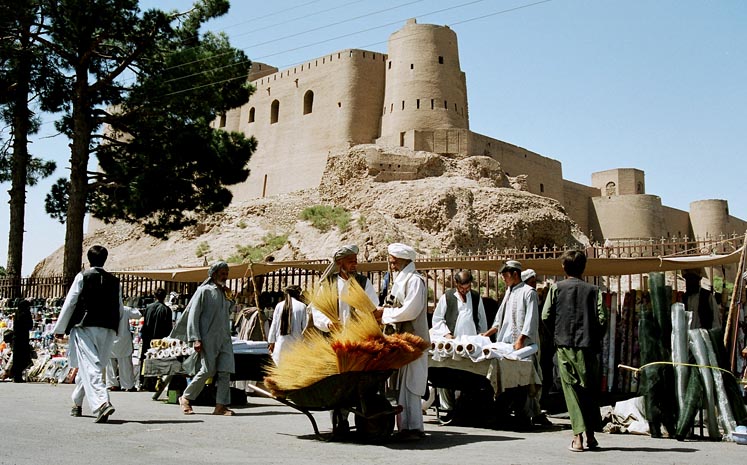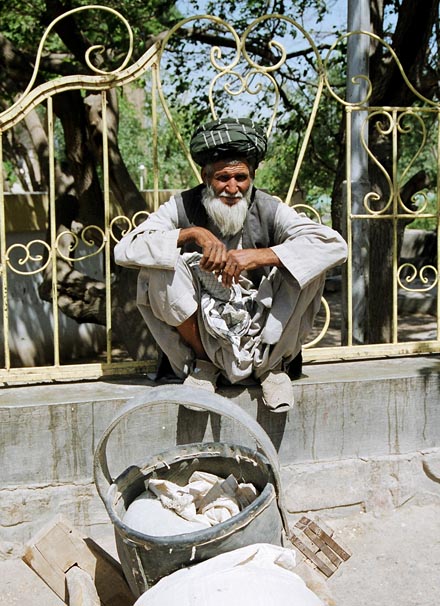 Scenes from the Herat bazaar, situated under the newly restored Citadel, once coveted as a strategic nexus between the Russian, Persian and British empires.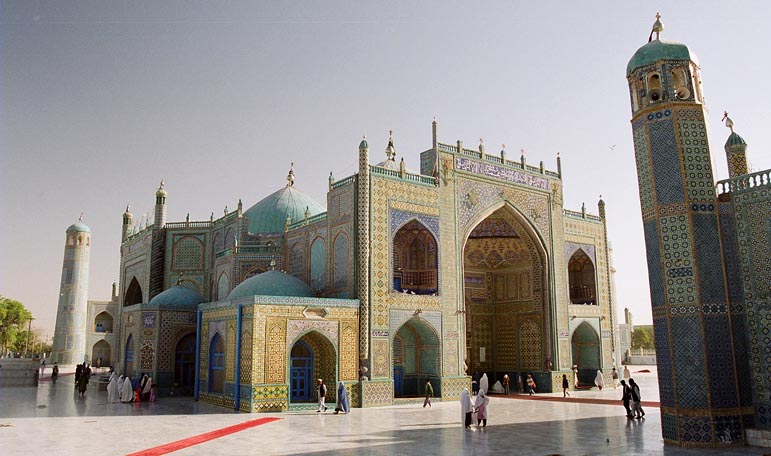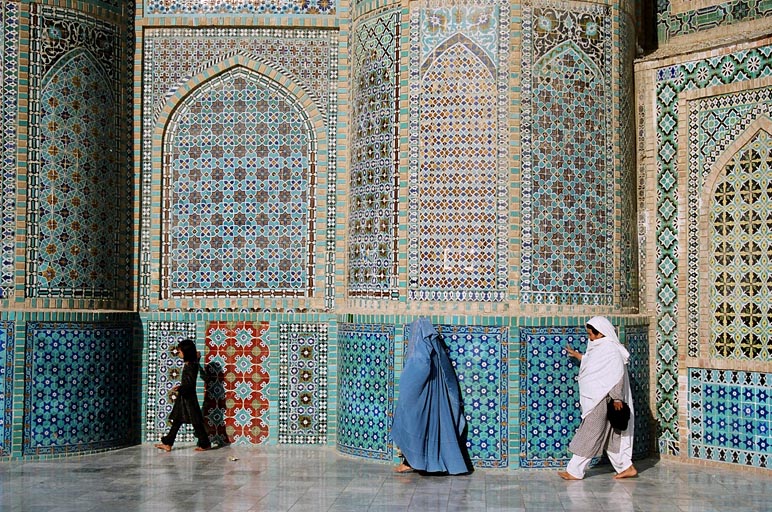 The most breathtaking single building in Afghanistan has to be the timurid-style Shrine of Hazrat Ali in the northern city of Mazar-e Sharif, populated mostly by ethnic tajiks and uzbeks.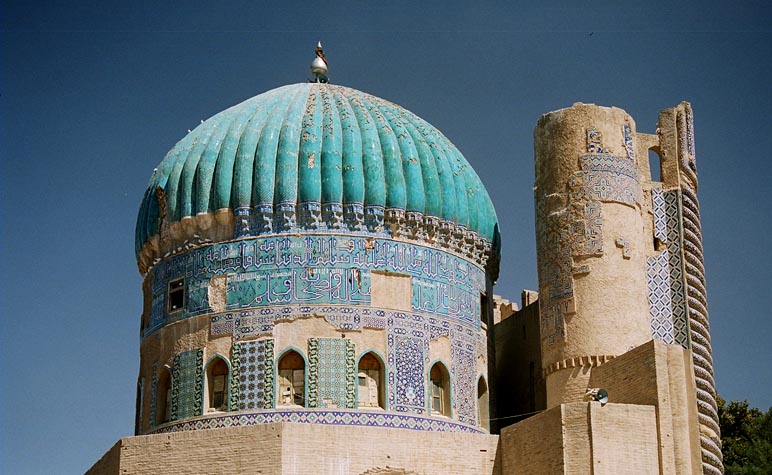 The Khoja Abu Nasr Parsa shrine, crumbling reminder of the former glory of Balkh, heart of the Bactrian empire. After the spiritual leader Hazrat Ali's body was said to be buried nearby, the modern city of Mazar-e Sharif was built around it, leaving Balkh to recede back into a bucolic village.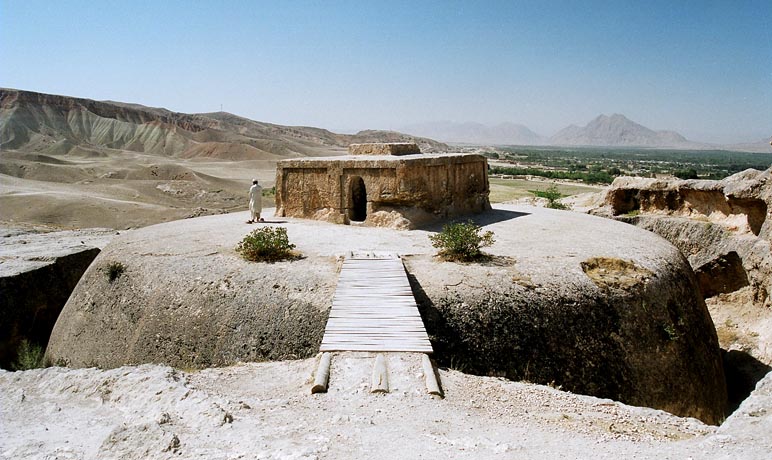 One of the lesser-known curiosities of Afghanistan is the Takht-e Rustam monument in Samangan province, between Mazar-e Sharif and Kunduz in the north. Here you see the top of the massive Buddhist stupa that was created by excavating a ditch around the perimeter, large enough for entire schoolgroups to walk around the base of the stupa. Many archeological reminders of the Buddhist era in Afghanistan survived, most notably the Giant Buddha statues of Bamiyan (until 2001), but like elsewhere, the local muslim population has also adopted the sites for worship. On top of the Takht-e Rustam (Rustam's throne), my muslim rickshaw driver from the neighbouring town of Aybak does his midday prayers while I walk around taking pictures.

blablabla