Afghanistan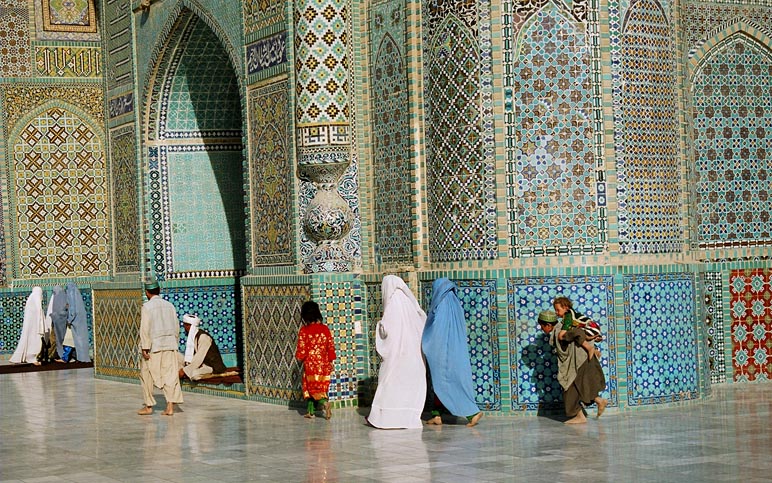 Worshippers walking the circuit around the Hazrat Ali Shrine, Mazar-e Sharif
bla
bla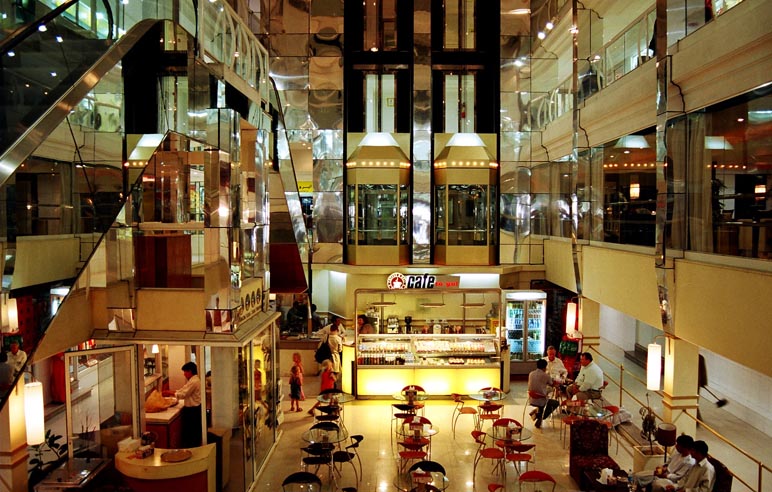 The Kabul City Center Mall. Luxury shops, cafes with divans, a connected 5 star hotel, ATMs that dispense dollars or afghanis, chic restaurants. Funded by the wealth of the expatriate community working in Kabul and by overseas Afghans returning home after the war, this is a sight you will not see anywhere else in Afghanistan, or even Pakistan and possibly India for that matter.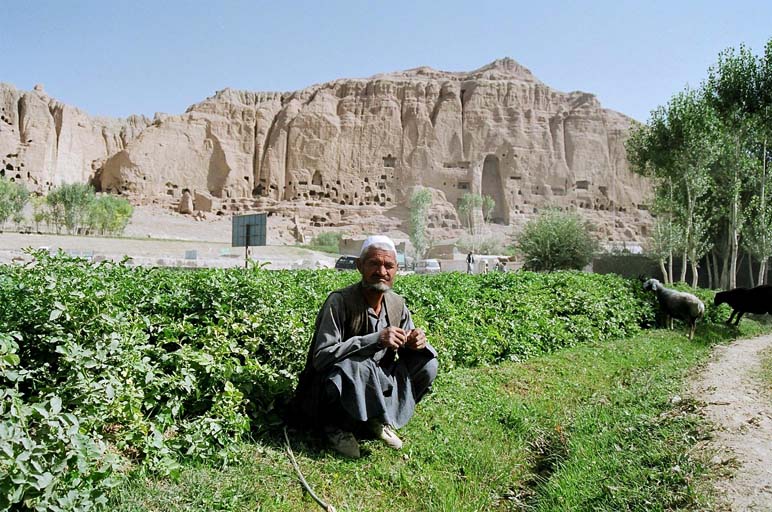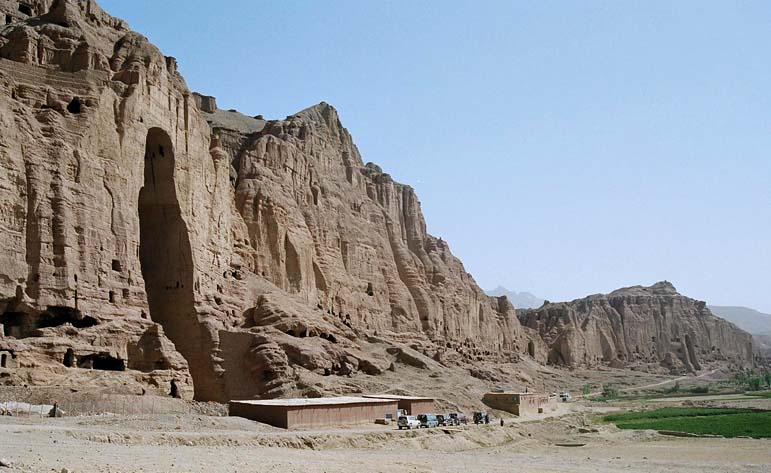 A goatherd tends to his animals in front of the canyon wall containing the Bamiyan buddhas, destroyed in 2001 by the Taliban despite international pleas and the emergency inscription of the site onto the UNESCO world heritage list. The smaller of the two niches once containing the giant buddha statues is visible behind the goatherd. On the lower picture, both the large niche on the left and the smaller niche on the right are visible. Compare the size of the large niche to the Landcruisers parked in front. Even without buddhas, the gorgeous canyon remains one of the most awesome places in all Afghanistan.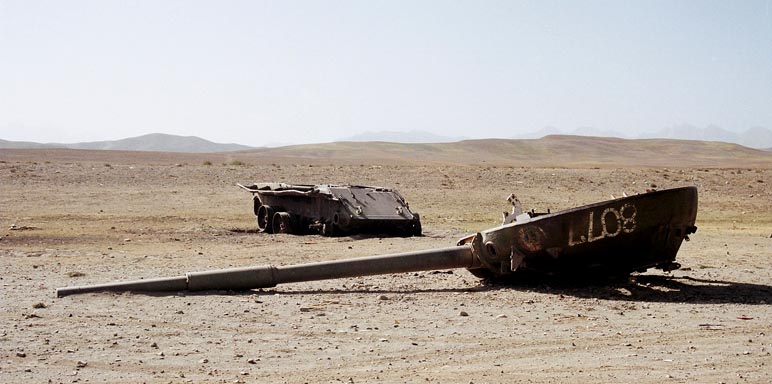 What everybody expects to see: carcasses of Soviet T72 tanks strewn across the barren countryside. This one serves as ornament in front of a roadside eatery between Bamiyan and the Band-e Amir lakes. Notice there are never any tank treads left in Afghanistan - they are embedded under road surfaces to serve as speed bumps.
blablabla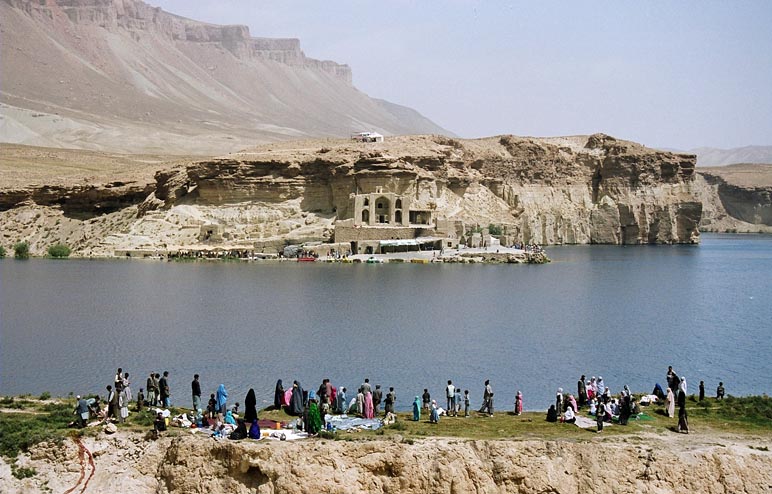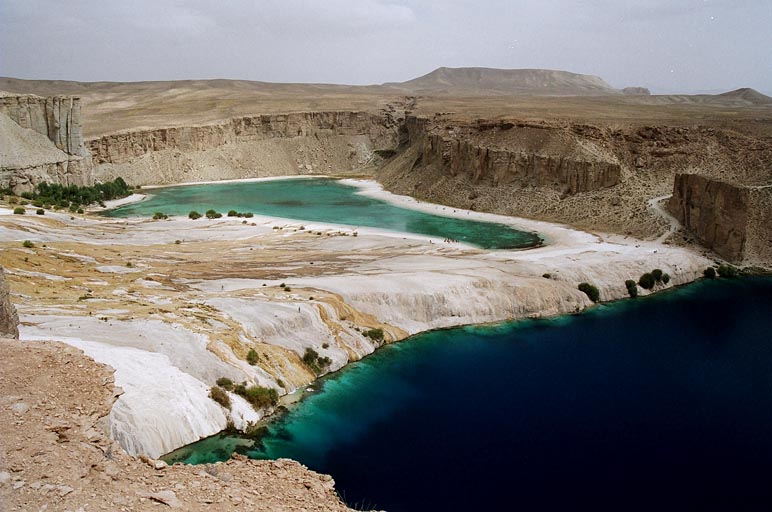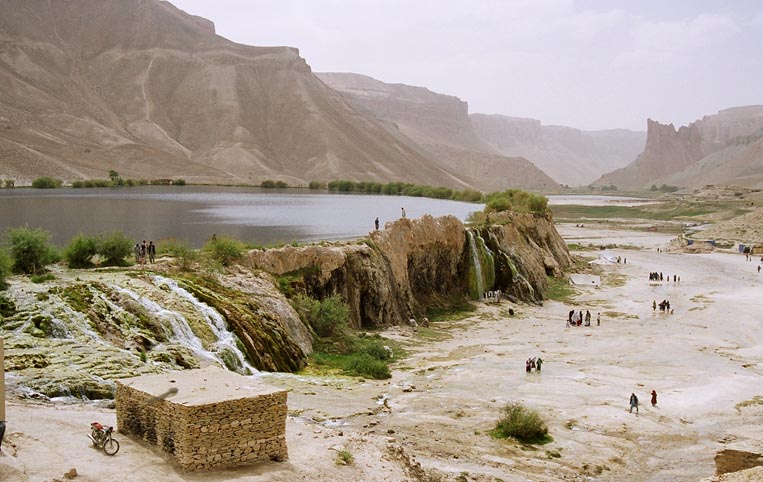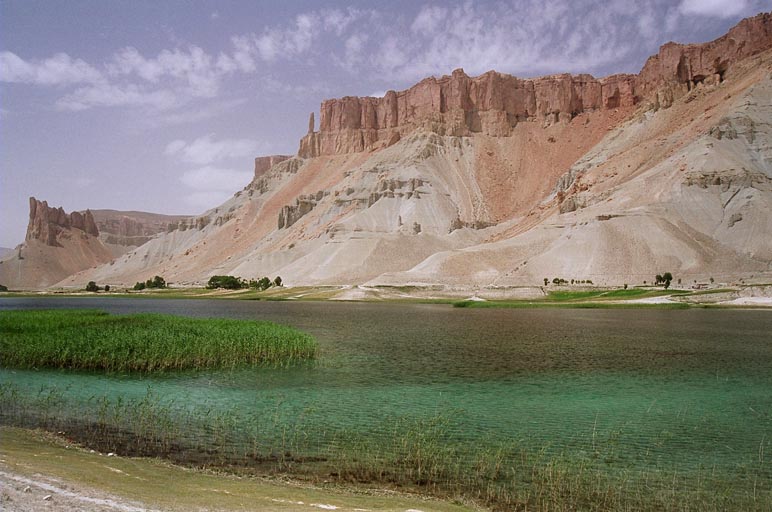 The magnificent Band-e Amir lakes are a series of 5 big lakes and several more smaller lakes cascading down a canyon valley. The deep blue colour of some of the lakes is unforgettable, and this is probably the most beautiful natural site in all of Central Asia. It's one of the few places to see normal Afghan families relaxing and enjoying their Friday off.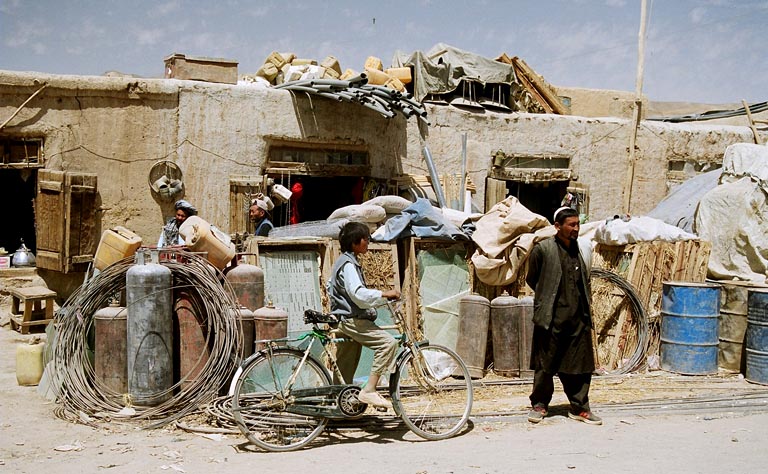 Lal wa-Sarjangal, a little village cutting the journey between Chaghcheran in the heart of Afghanistan with larger towns to the east such as Kabul and Bamiyan.

bla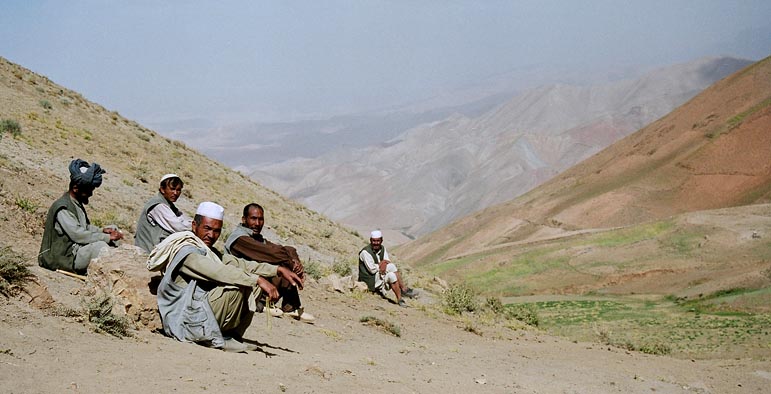 Since the Toyota TownAce and HiAce vans used to transport passengers are not capable of climbing up over 3000m passes carrying a full load, you sometimes have to hike over them on foot and join the van at the top of the pass. Women and children excepted of course. Some of these walks are anything but trivial. I'm estimating that we hiked an hour, gaining 500m of elevation on this one. My vanmates are taking a rest before continuing up.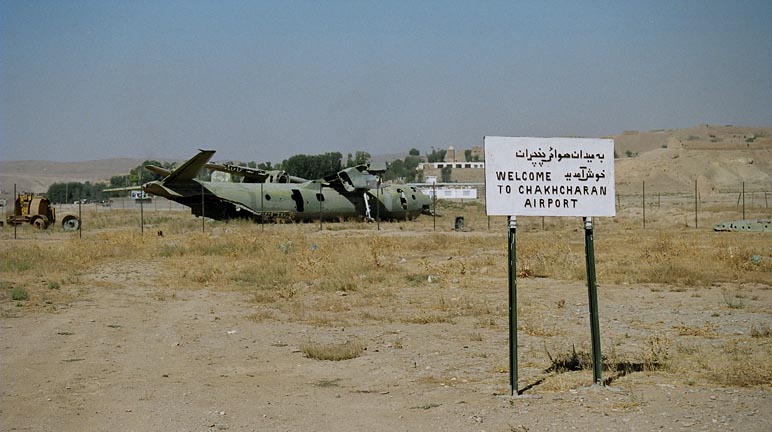 I love this picture. My hosts Mike and Quentin, NGO workers in Chaghcheran, had to receive a package and passenger from the daily NGO flight that puddlejumps through various airports between Kabul and Herat, and I wanted to tag along too.