Western Sahara (Sahara occidental)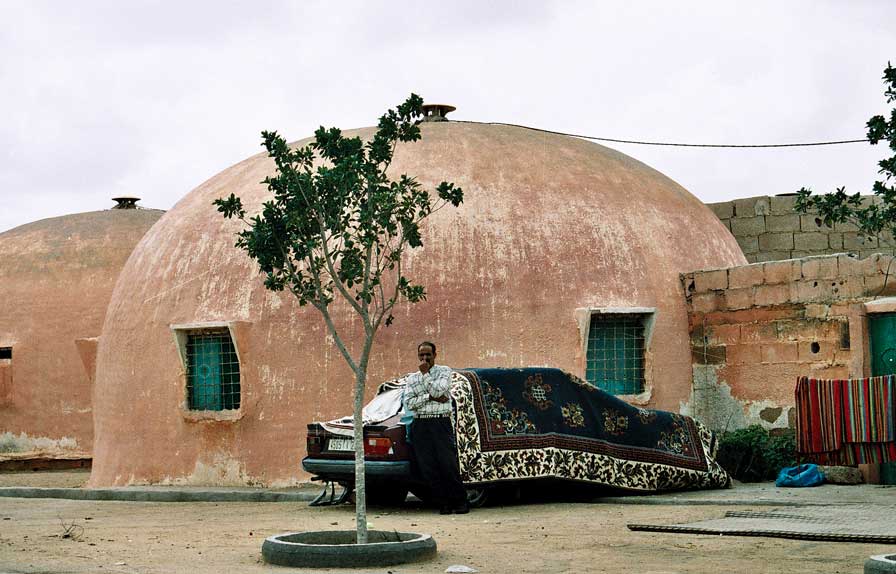 Brahim sees us staring at the Spanish built Sahraoui-style bubble house in Laayoune and later invites us to have tea with his family. Built in 1975 shortly before the Moroccan invasion of Western Sahara, these houses are among the few testaments to its former Spanish colonial past. It is a barren land with few inhabitants (Moroccan immigrants to the cities probably outnumber native Sahraouis now) and meager resources and little hope for prosperity as an independent state. Though the UN still does not recognize Moroccan sovereignty over Western Sahara, the annexation is much pretty much a de facto reality now, as in Tibet or Alsace. It is illegal in Morocco to possess any national map showing a boundary line between Morocco and Western Sahara. I include Western Sahara as a separate page mostly to poke fun at the Moroccans and indeed at rabid territorial nationalism everywhere in the world. This war created mortal enemies of Morocco and Algeria, which supported the Sahraoui Polisario rebels, and travellers are still forbidden from crossing the Morocco-Algeria border.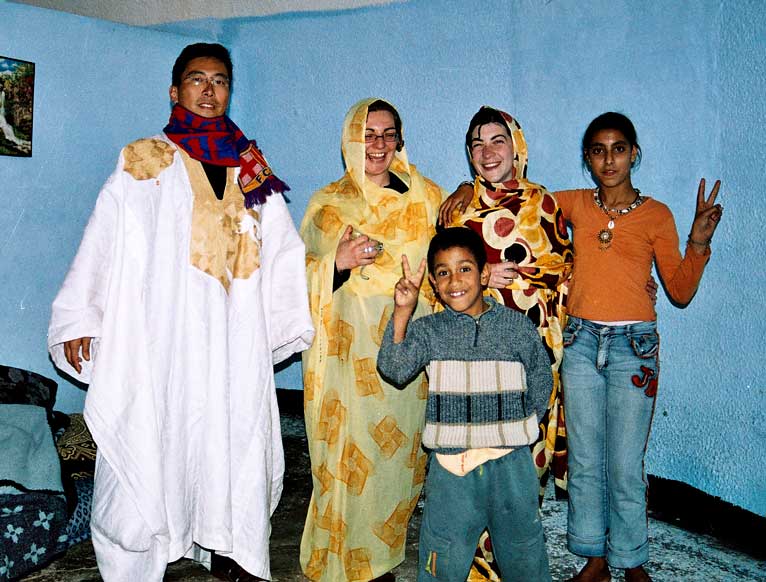 Inside the house, Brahim's family invites me and French travellers Odre and Helene, to dress up in lovely, traditional Sahraoui costumes. Sahraouis are pretty laid back and less formal than Moroccans. Younger generations speak some French now, though older generations still only speak Spanish, like Brahim.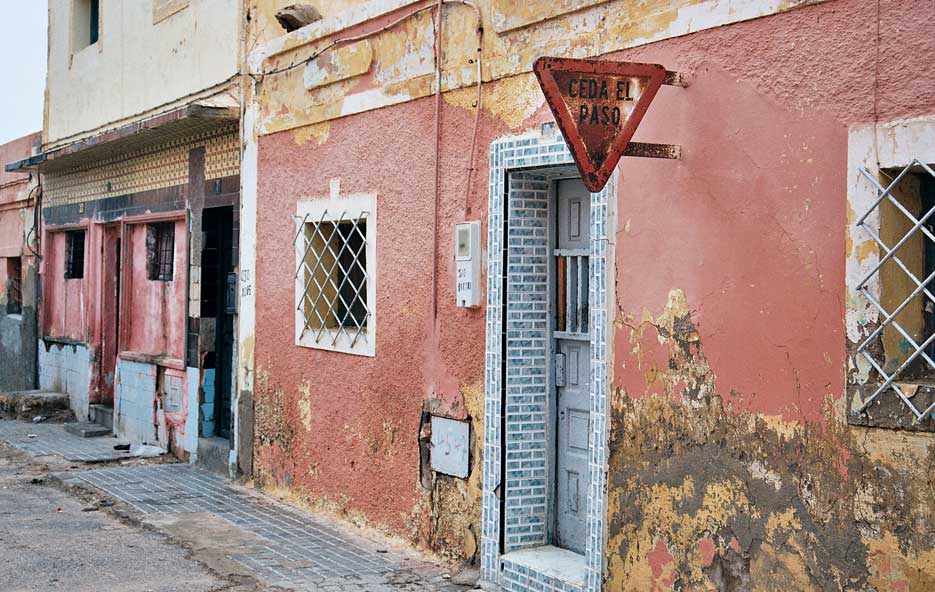 An old alley in an unrefurbished neighbourhood in Laayoune, the Western Saharan capital. Spanish signs and colours can still be found outside of the Moroccan-built new town. With massive investments to secure the annexation, the new town is as modern as any city in Morocco proper.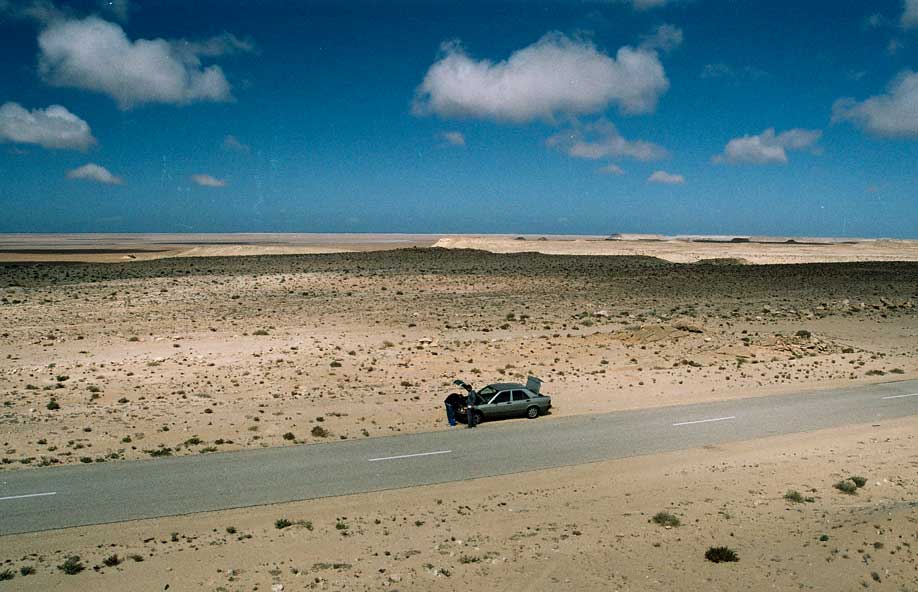 We got a ride with car traffickers originating from Guelmim, a southern Moroccan town. A network of traffickers buy cars in Europe and take them down to the Mauritanian border to sell. Murad and Nawfal are making repairs on the Mercedes-Benz 190D, the most sought after vehicle in Mauritania, as the universal share taxi workhorse. The 190D, according to auto enthusiasts, boasts a legendary reliability and ease of repair, and is no longer driven in Europe, so that auto parts can be supplied. You can see here what 99% of Western Sahara looks like and you wonder why 3 countries went to war for it.<>

>