Guinea Bissau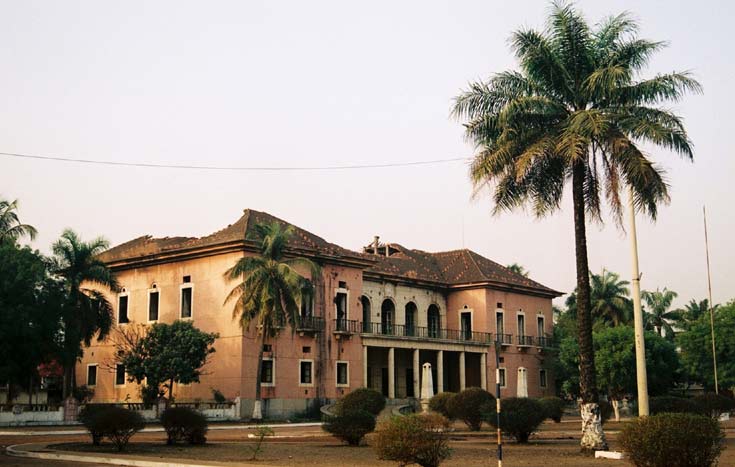 A quick glance at the ruined presidential palace of the little known former Portuguese colony of Guinea-Bissau tells you a lot about its turbulent recent history. It's the country I least expected to visit in West Africa, but my interest was piqued by a French car trafficker heading down there and who loves the country. After almost 40 years of war, both civil and against Portugal, Guinea-Bissau has at long last stabilized and can begin its development from ground zero. It is one of the most shattered nations I've ever visited, but so worthwhile, for the lush tropical setting, its friendly and earnest people, and the intoxicating (literally) lifestyle inherited from the freeliving Portuguese. I only missed the Carnaval here by a couple of days. Quite a change from the more austere, muslim Senegal to its north.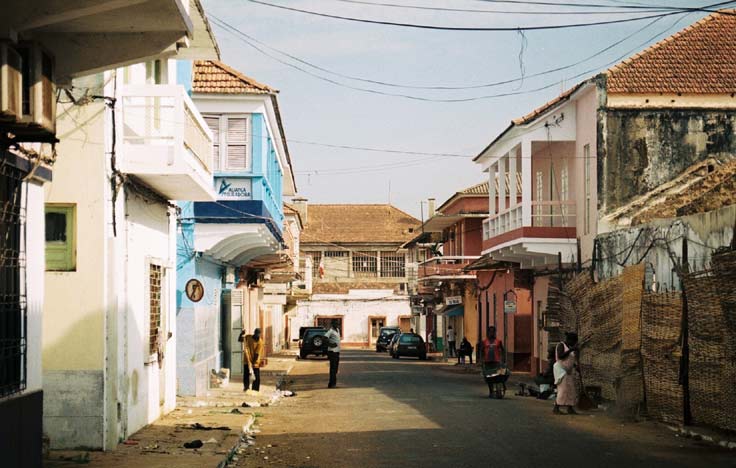 Bissau still retains significant colonial charm and is one of the most pleasant capital cities in West Africa, unhurried and uncrowded with a timeless serenity. The names of the capital cities Bissau and Conakry distinguish the two neighbouring Guineas in West Africa. Nothing really works in this country but that doesn't seem to bother anybody. Perhaps only from the womb of violence and fatigue can such peace emanate?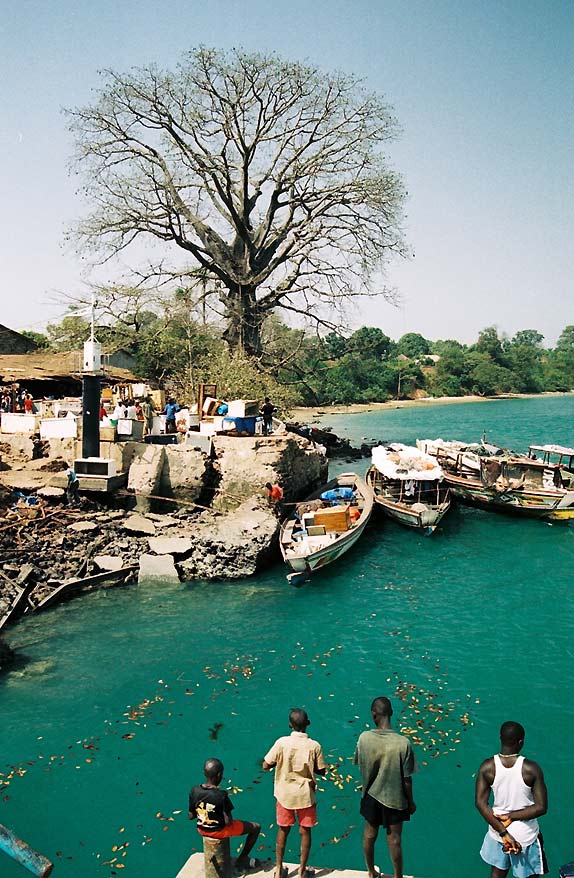 Offshore from Bissau lies one of the true unknown gems in Africa. No, not the blood diamonds from nearby Liberia and Sierra Leone, but the archipelago dos Bijagos, the only major island archipelago off African shores. The reefs draw in swarms of fish, which along with the local palm products (oil, wine, fruit) drive the economy. More curious still is the unique matriarchal society with its unique art and dances, but these are difficult to access. I was content to spend a couple of days on the Ilha Bubaque, the largest island and still a little slice of paradise.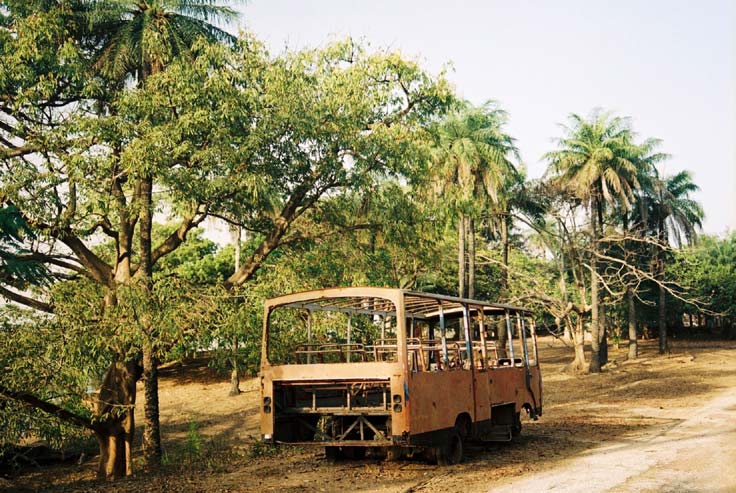 There used to be a luxury hotel resort on Ilha Bubaque back in the 1970s under Portuguese and here is an old hotel shuttle bus to prove it.