Burkina Faso: Fȇte des Masques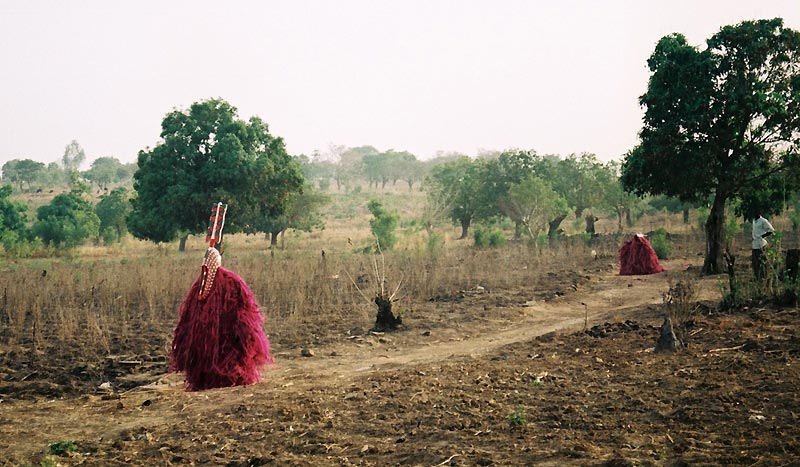 Every year during the dry season, villages around Bobo-Dioulasso hold mask festivals, introducing new masks to eagerly awaiting villagers. I was lucky enough to attend the 3 day event in Pala, only 12 km from Bobo. After much waiting, the first masked creatures strut in from the adjacent forest.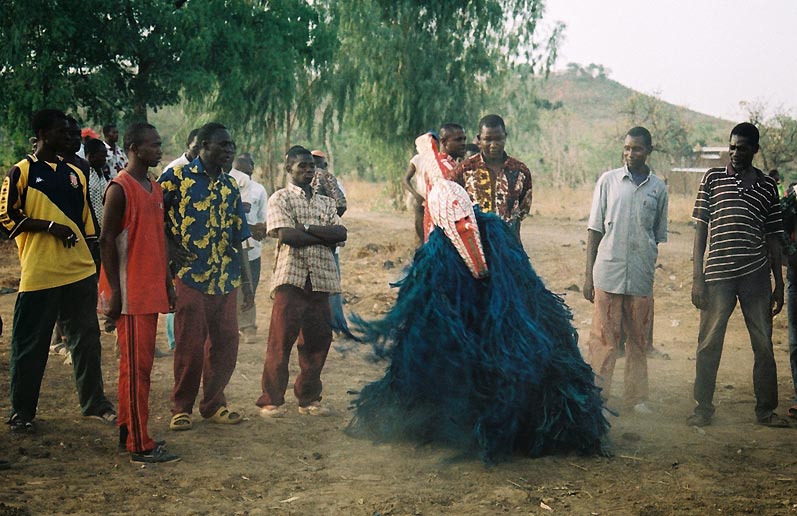 They come in coloured pairs and after reaching the village they dance around to enthusiastic audiences before retreating back into the forest.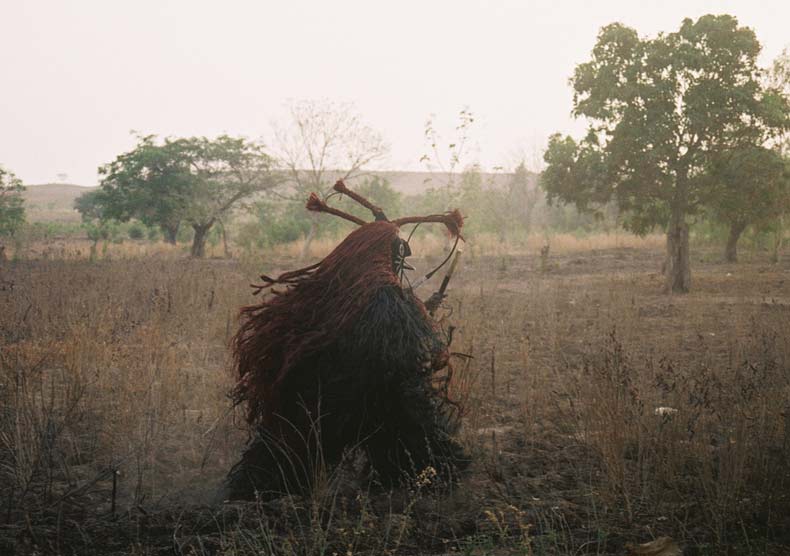 First the pink pair, then the blue pair and then the odd brown pair amble by.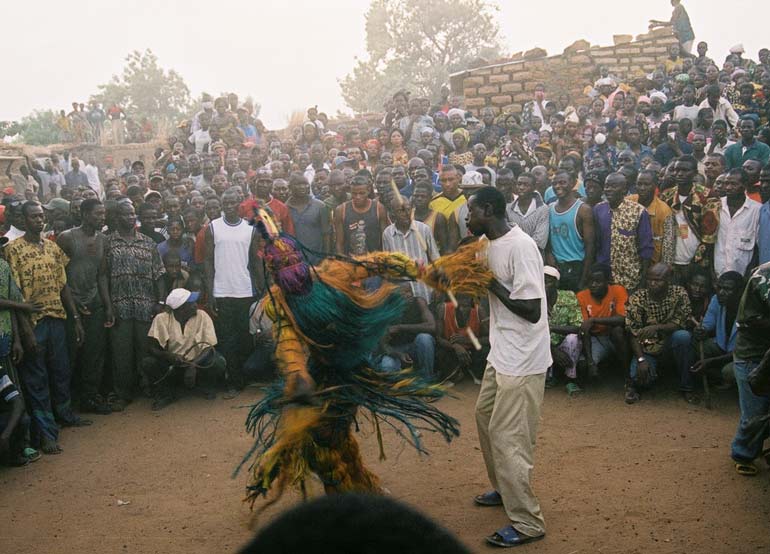 The next phase lasting into the night involves the straw-covered men, diabolically athletic dancers representing evil spirits and capable of doing flips and astounding twisting jump turns. With each breathtaking stunt, the crowd is driven into wild screaming frenzy. They try to encroach closer into the circle, but are literally whipped back into place by the guardians.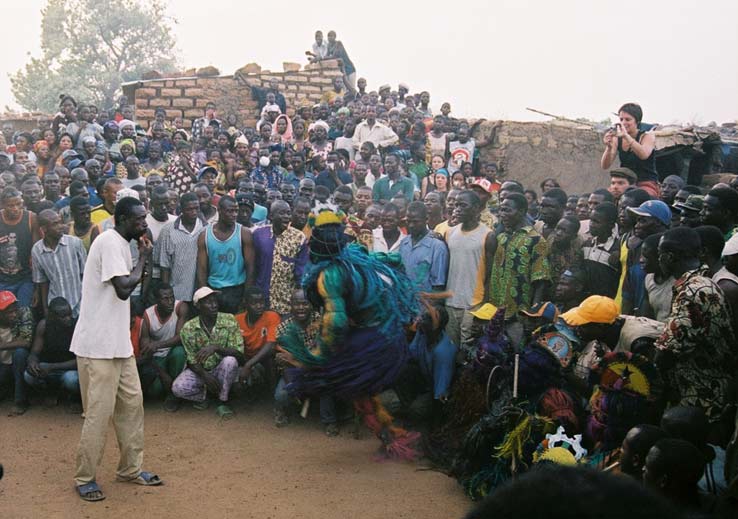 The whistleman plays an eerie alternation of two notes, rhythmically punctuating the evening. Another drummer keeps an accompanying beat on his hand drum. It sounded somehow primal and savage, the sinister energy charging the entire audience. As the Belgian traveller with me at the time said, "If I had stumbled upon this ritual by accident and was the only white man here, I would be frightened to death."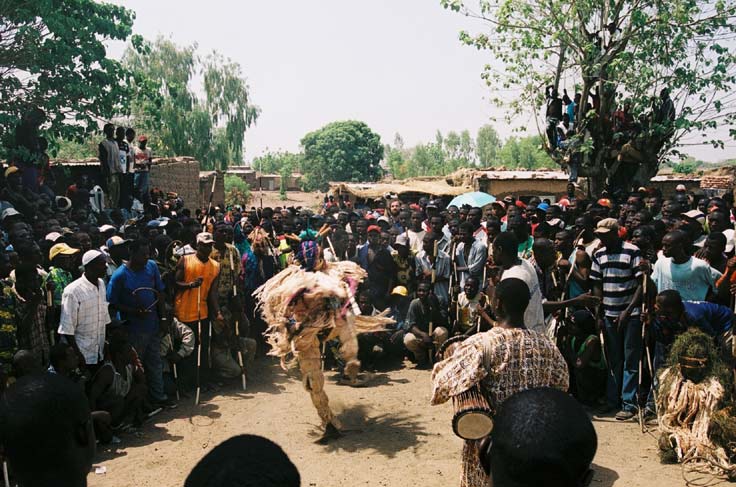 Three pairs of straw-covered dancers are introduced into the scene, each trying to outdo one another.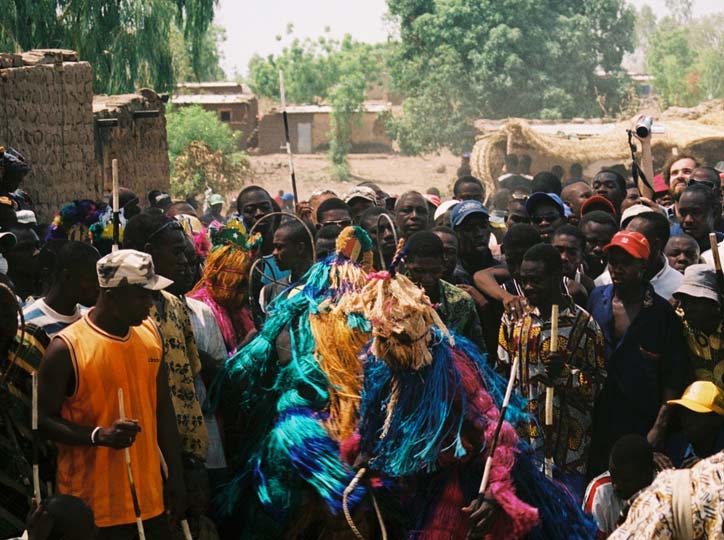 In the end the good spirits and evil spirits mix, dancing alone or in matched pairs or in mixed pairs.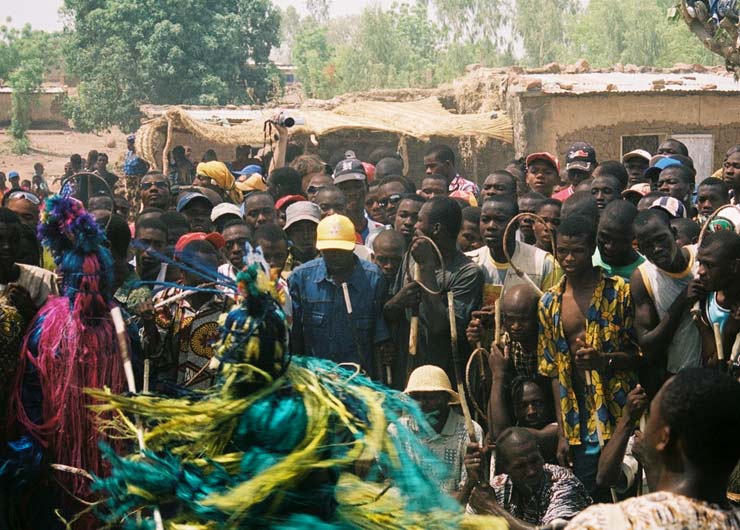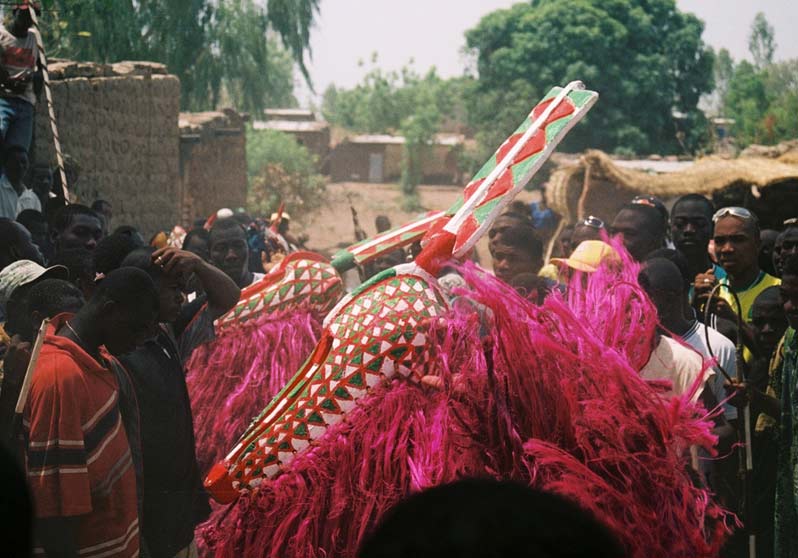 The masks are displayed to the villagers, with different designs coming out each year. The mask festival is the social event of the annual calendar, and generates massive revenues from alcohol sales in the various makeshift bars in the village. Such festivals were easily the highlight of West Africa for me.