Burkina Faso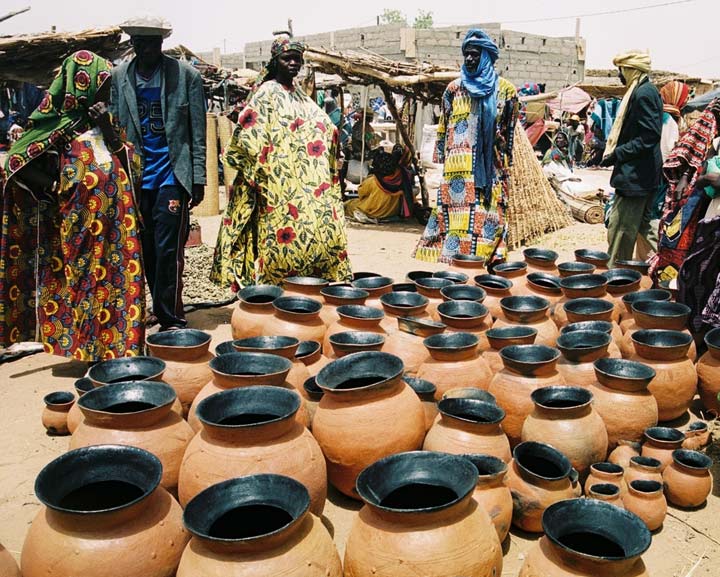 All the Sahelian markets are crazy colourful and animated, but the Thursday market in the northern Burkinabe city of Gorom Gorom may be the finest that I visited. Plentiful cheap beer, transport that functions, friendly and educated people and far fewer hassles than Mali make Burkina Faso my recommended 1st choice destination for first time West Africa vacationers who can speak some French. The sights are lower profile on the publicity scale than their counterparts in Mali but no less satisfying in the end.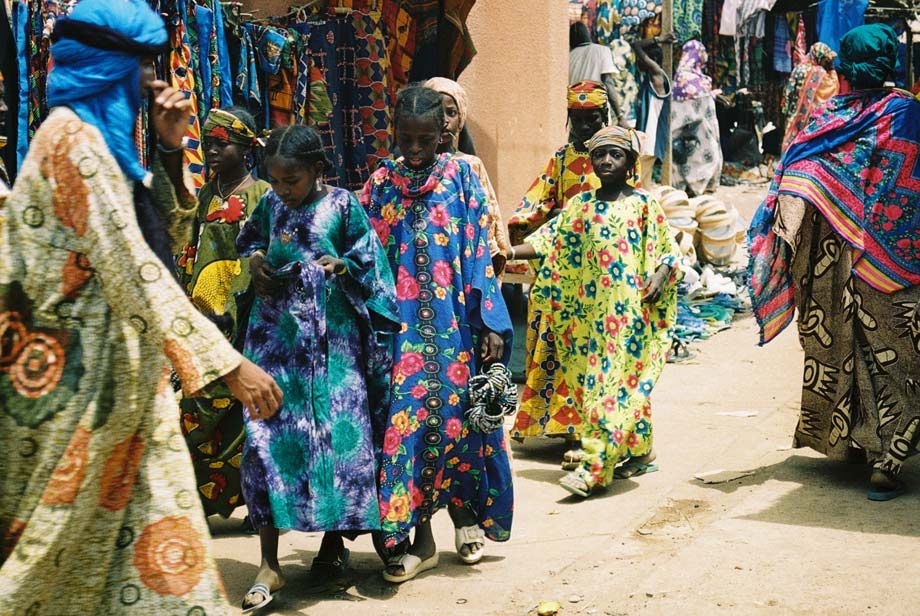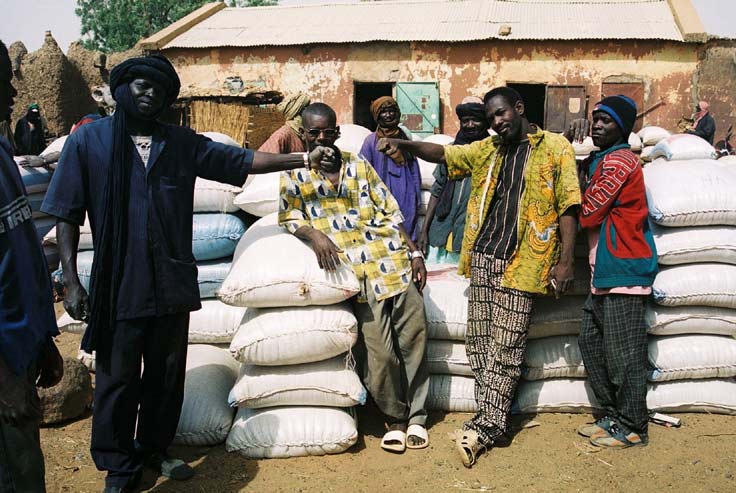 These vendors sell rice and millet from humanitarian donor agencies (many USAID logos on the sacks) at subsidized prices to local rural folks. Despite the positive attitudes and smiles, Burkina remains one of the half dozen poorest countries in the world, in the same stew as their Sahelian neighbours Niger, Mali and Mauritania.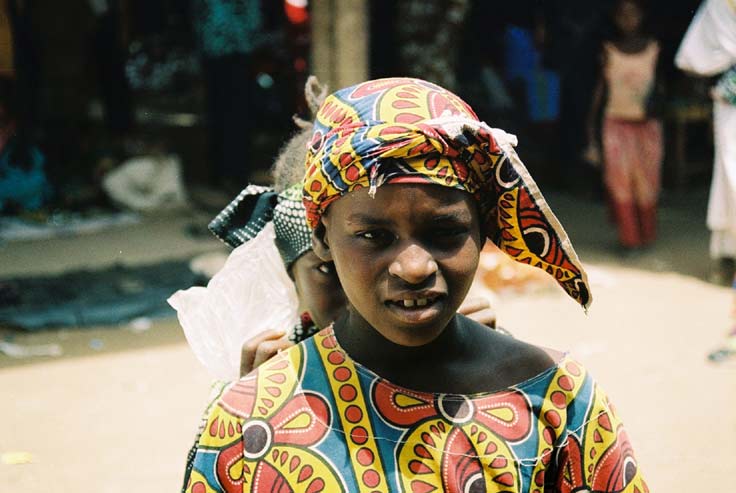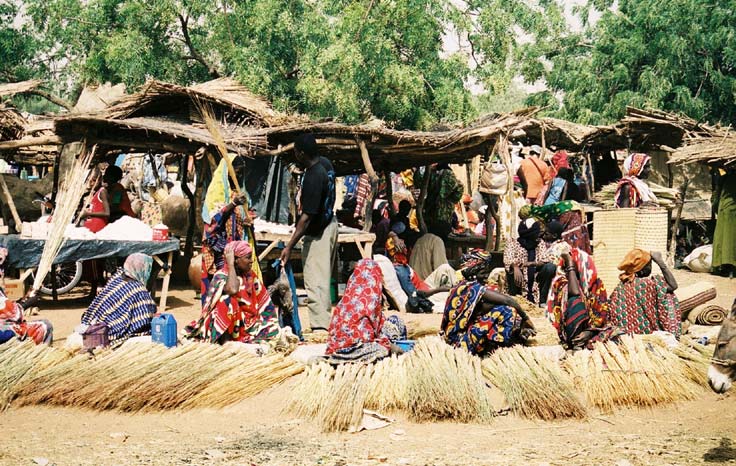 Straw vendors in Gorom Gorom.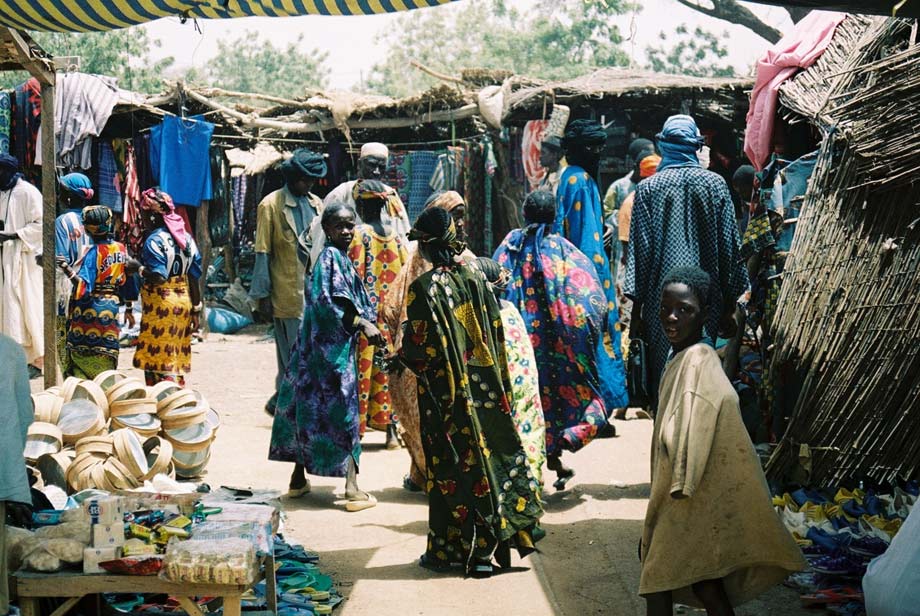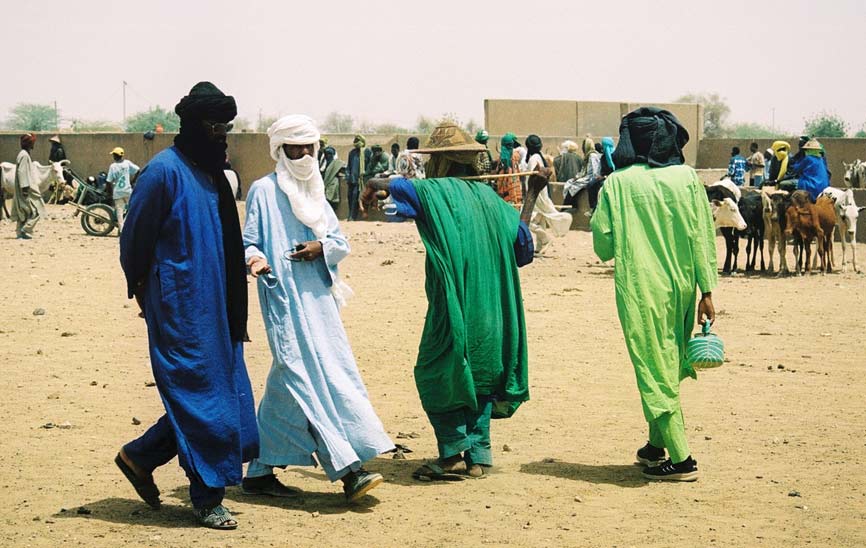 In the livestock portion of the Gorom Gorom market, mostly Songhai and Fula herders peddle sheep, cattle and camels.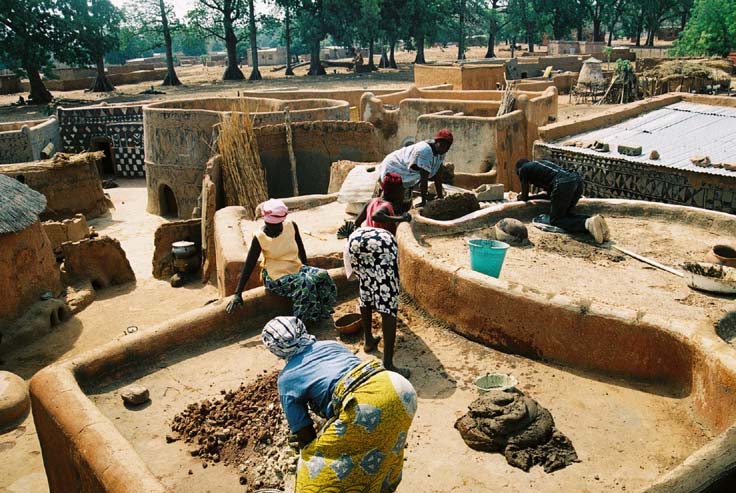 One of the surprisingly few areas in West Africa where traditional painted houses are maintained is in southern Burkina, near the Ghanaian border. This is the archetype of such towns, Tiebele, where local women are preparing the paints from local ingredients. Repainting takes place once every few years.