Benin, Togo & Ghana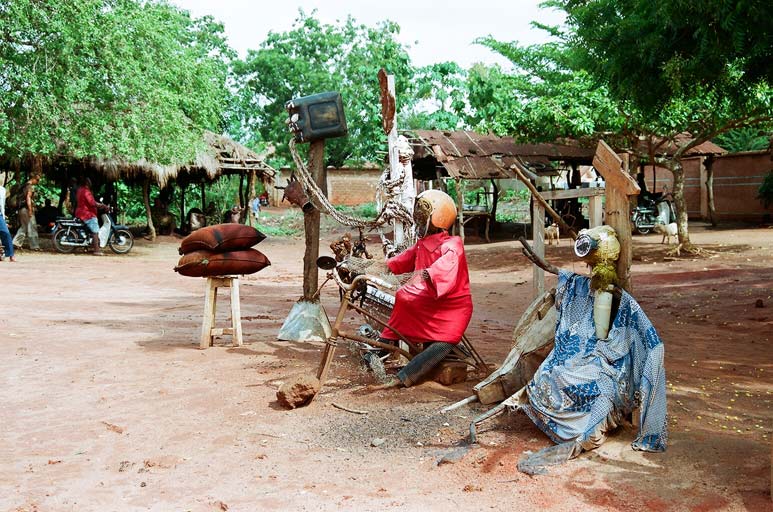 A voodoo shrine in Abomey, the capital of the Dahomey empire. European colonial rule moved the capital subsequently to the coastal town of Porto Novo, but the cultural heart of the nation remains in Abomey, home of some of the most brutal and darkest warriors and slave traders the world has ever known. It wasn't Europeans who enslaved Africans for shipment to the new world. It was the Abomey empire who captured them deep inland and sold them to the Europeans for arms. The last Dahomey king fiercely resisted French rule and wound up in exile, and lived to the age of modern photography. Communist rulers in the 1970s bizarrely renamed the country of Dahomey to Benin, an ancient civilization based in modern-day Nigeria.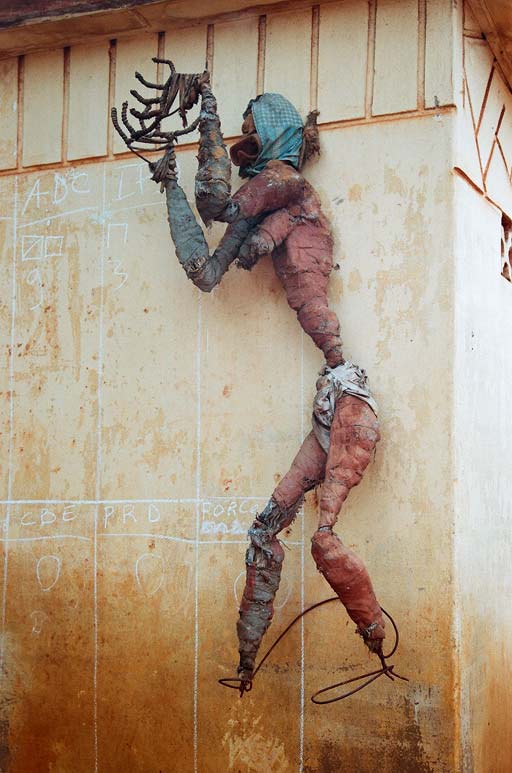 Spooky voodoo doll hanging on a wall in Abomey.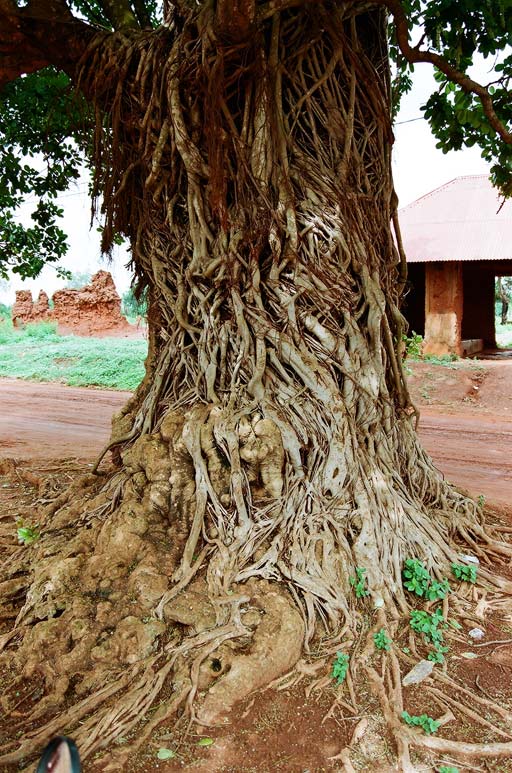 The legendary Dahomey tree. The Abomey king was warned by his oracle that his rule could never be secure unless he could eliminate the powerful sorceror Dan, who could kill with a gaze. So the king befriended Dan, who asked him to share his kingdom. After agreeing to share, and then reneging on his word, the King eventually tricked Dan to exit from his home and killed him by stabbing his belly. Dan was buried at this site and this tree sprouted out from his belly, or Ho in the local language. Hence, Dan-Ho-Mey.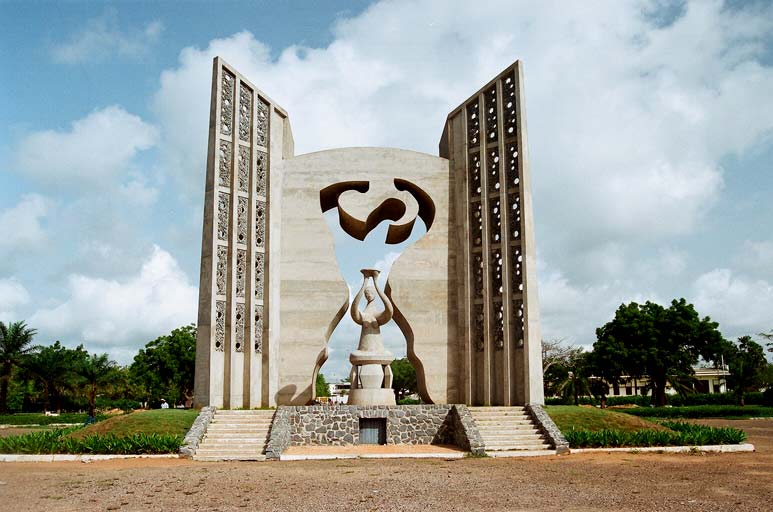 The independence monument in Lome, Togo.




A seedy beach in Lome. OK, there's just not much interesting to see in coastal Togo!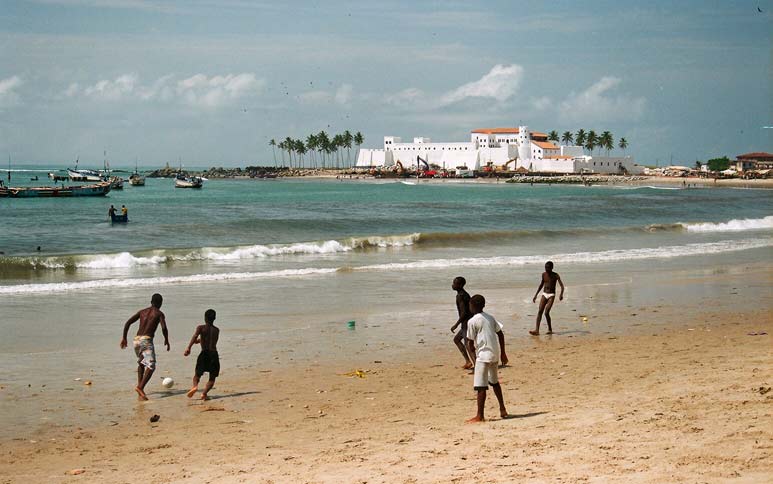 Youngsters play soccer on the beach in Elmina, a historically important port near the city of Cape Coast. Ghana is visibly more developed than its francophone neighbours, and an object of envy in the region. Stable politics, sound economic governance, good infrastructure, and national pride have all contributed to Ghanaian prosperity. Ghana was the first nation in the region to fight for and win independence from colonial masters, and the name Ghana stems from an ancient civilization based in Mali.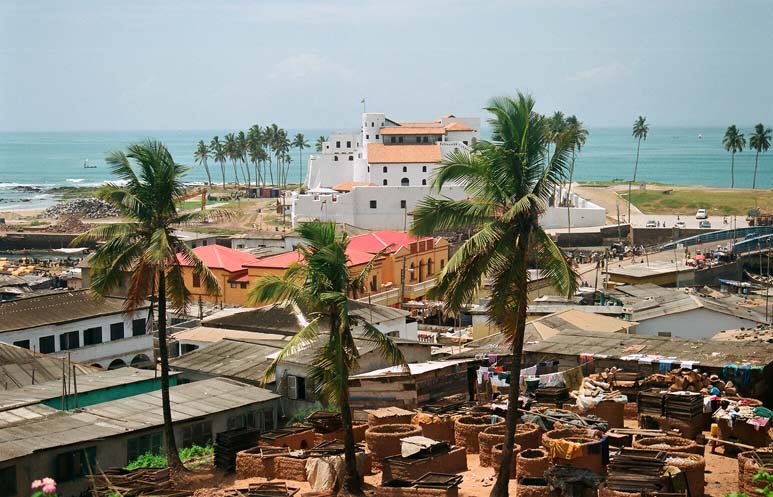 An overhead view of the Elmina castle, fought for and from by European colonial powers. A Dutch cemetery can still be visited in Elmina.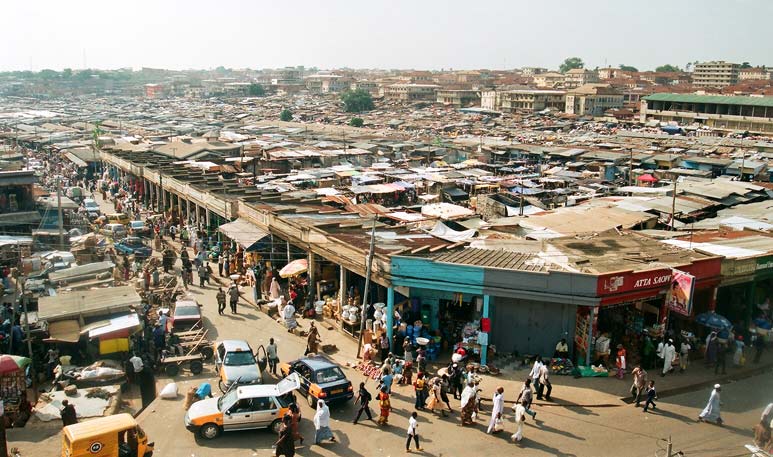 The market in Kumasi, Ghana, may well be the largest market I've ever seen. The dimensions are staggering and even this photo from a remote corner of the market hardly gives you a fair idea.