South Africa: Cape Town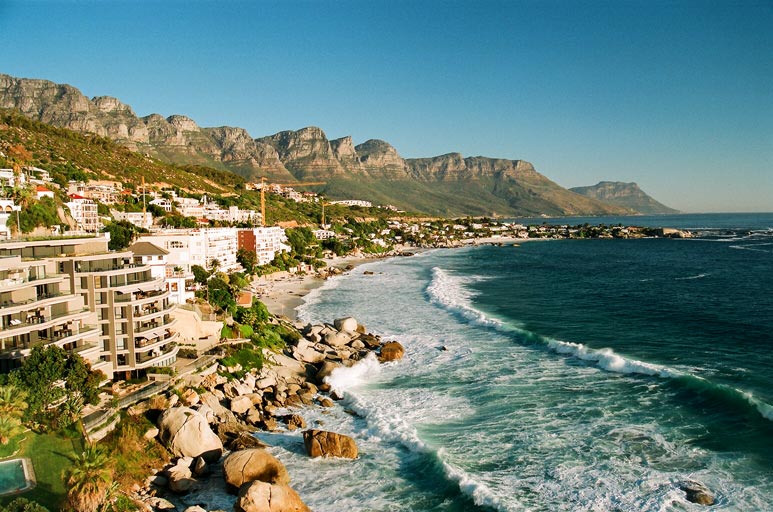 A view of the 12 Apostles mountain ridge from Bantry Bay, a residential neighbourhood of Cape Town, one of the most beautiful cities in the world.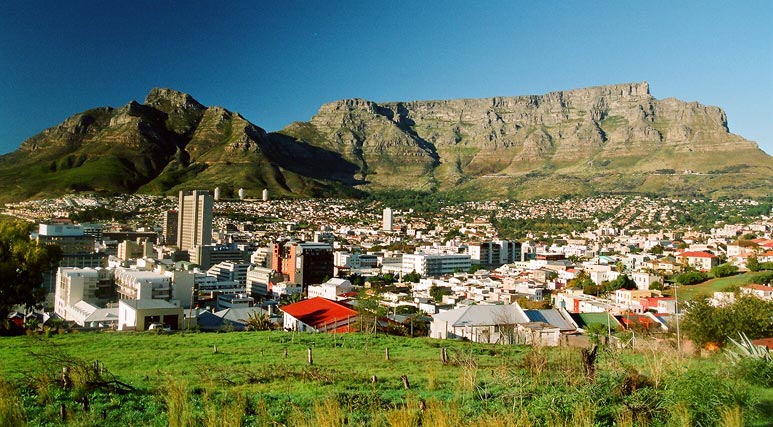 From the muslim cemetery in the Bo Kaap neighbourhood, the iconic Table Mountain backdrops the downtown area of Cape Town.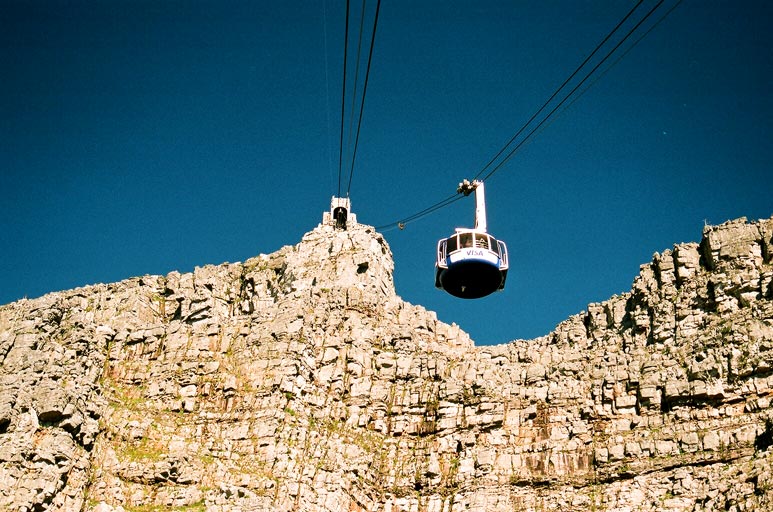 The cablecar takes tourists to the top of Table Mountain, which is much higher than it looks from the city.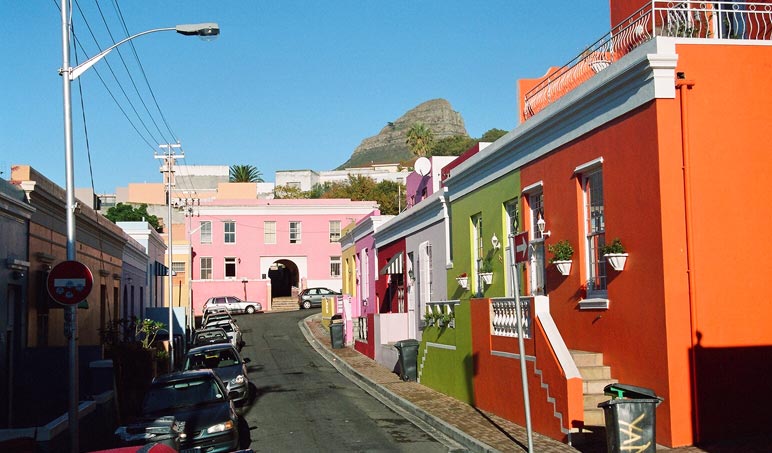 The colourful Bo Kaap district, populated by many folks called Cape Malays, who seem more Indian to me.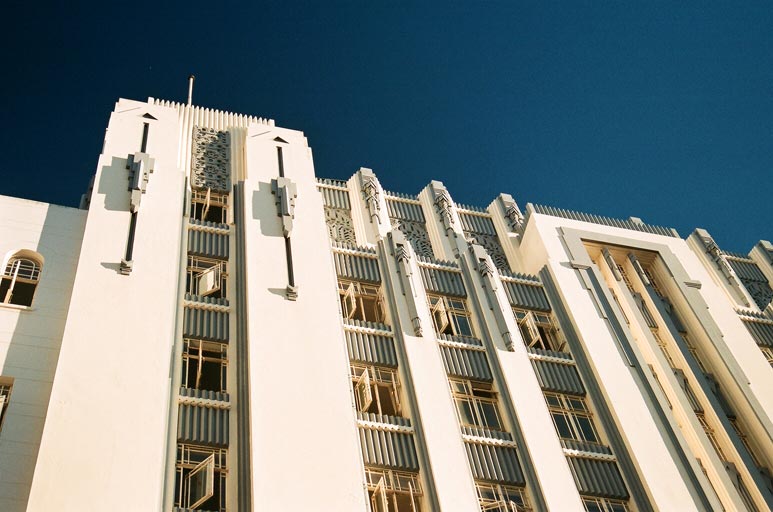 An art deco facade in central Cape Town.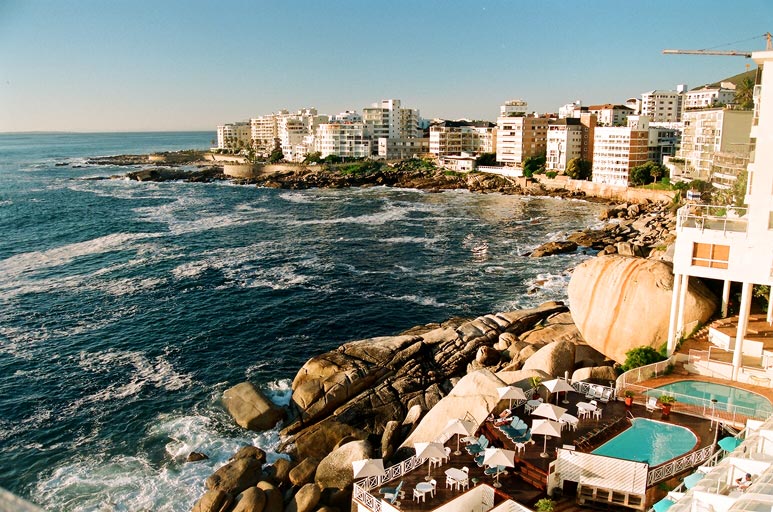 Luxury homes line the coast of Sea Point, a swank but pleasant neighbourhood of Cape Town.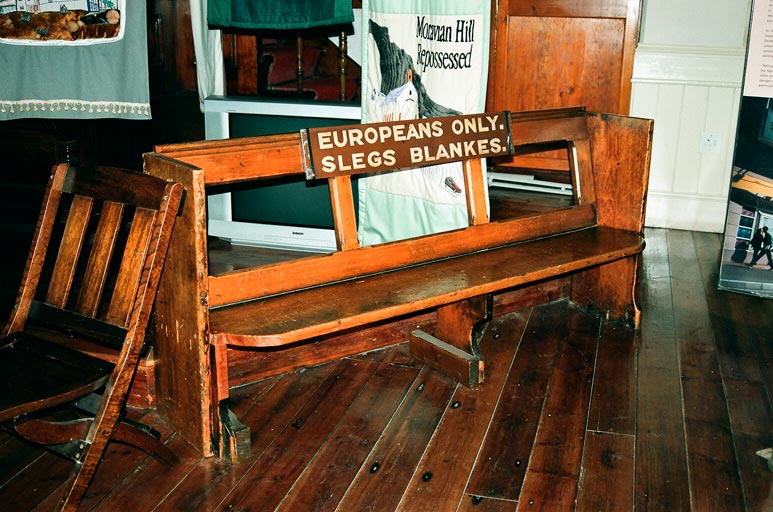 The best museum in South Africa is the District 6 museum, chronicling the history of what was a racially tolerant and mixed neighbourhood in central Cape Town. However, fears of its proximity to white neighbourhoods led to laws cracking down on District 6, with all of its black and colored peoples displaced to shantytowns far from Cape Town. The museum curators have gathered extensive accounts and documented lives affected by the annihilation of District 6, with hopes to revive the area in the future.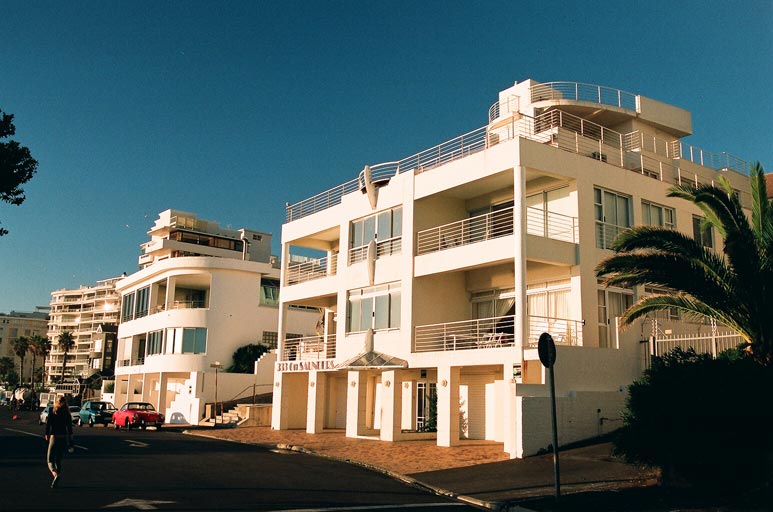 Art deco mansions in Sea Point.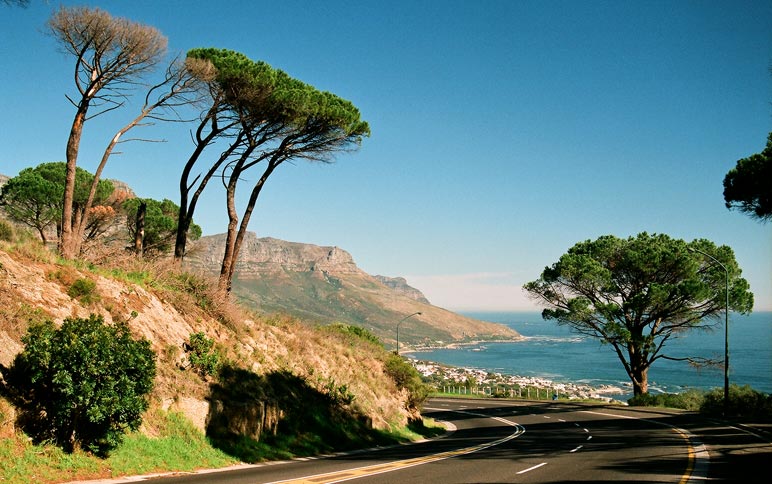 The Kloof Nek road leading from central Cape Town, passing Table Mountain, into the affluent seaside neighbourhood of Camps Bay.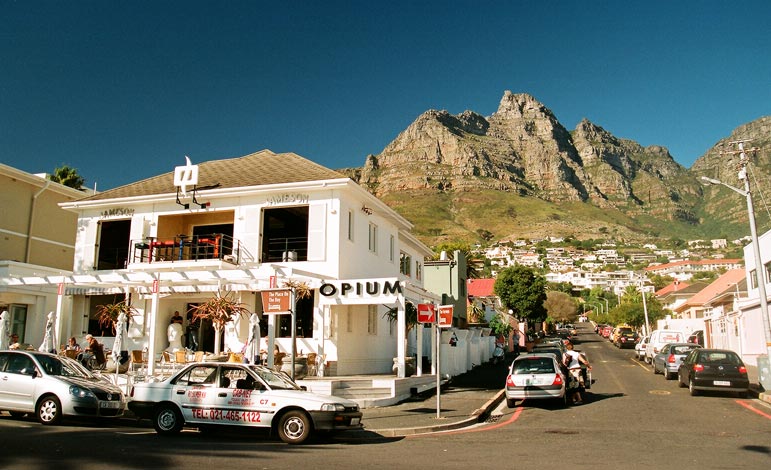 A view from the Waterfront road in Camps Bay, with the sideview of Table Mountain up above.