South Africa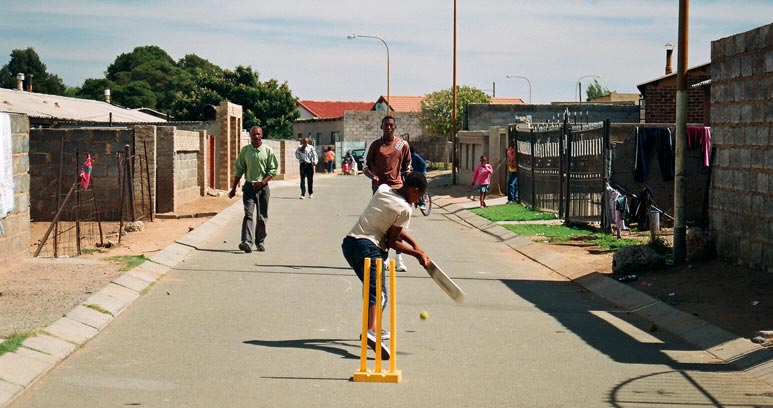 Soweto (SOuthWEst TOwnship) is the heart of the black independence activism movement in South Africa, home to Nobel Peace laureates Nelson Mandela and Desmond Tutu who live on the same street, and numerous uprisings fought until the end of Apartheid in 1990. Today, black kids in Soweto can be seen playing cricket, a traditionally white man's sport in South Africa. Here as in the shopping malls, black and white live harmoniously today only in the youngest generation, who have spent their entire lives as equals.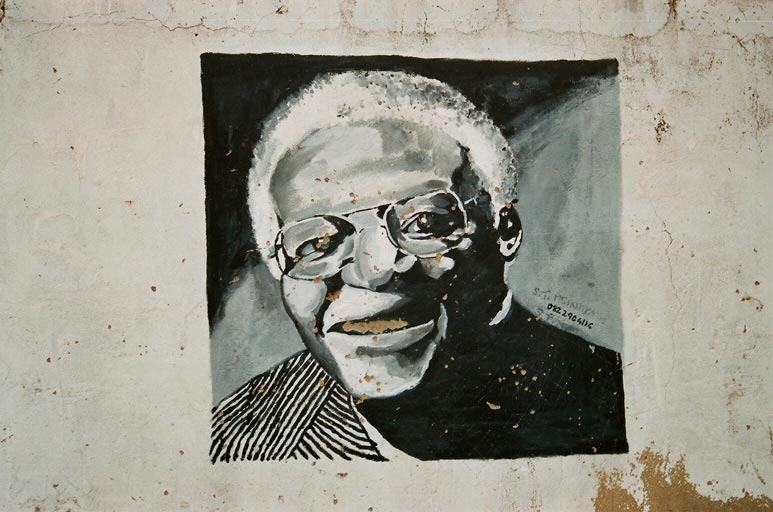 A portrait of Bishop Desmond Tutu graces the park wall opposite Lebo's Backpacker Hostel in Soweto. White locals still wouldn't dare enter Soweto, but Lebo's gives backpackers a pleasant option for seeing Township life from the inside. Numerous B&Bs have opened up as well to tourists.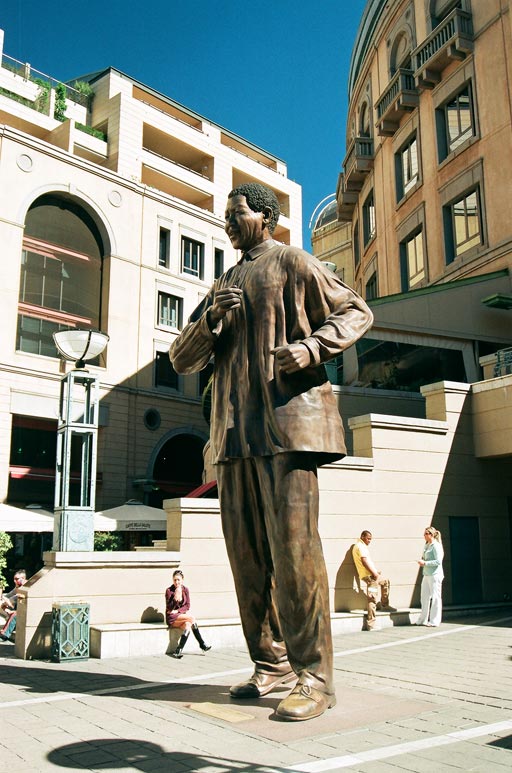 The biiiig Nelson Mandela statue in Nelson Mandela Square, next to Sandton City, one of the most prestigious upscale malls in Johannesburg.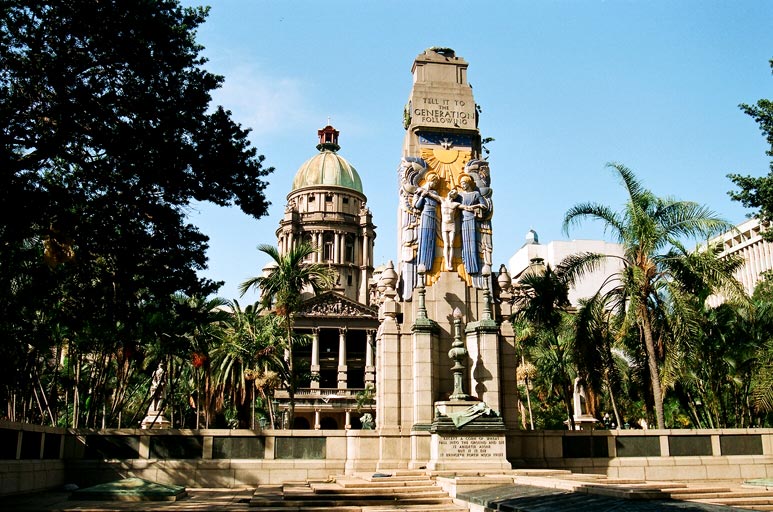 The City hall square of the eclectic and dynamic port of Durban, the third largest city of South Africa and arguably the most ethnically diverse.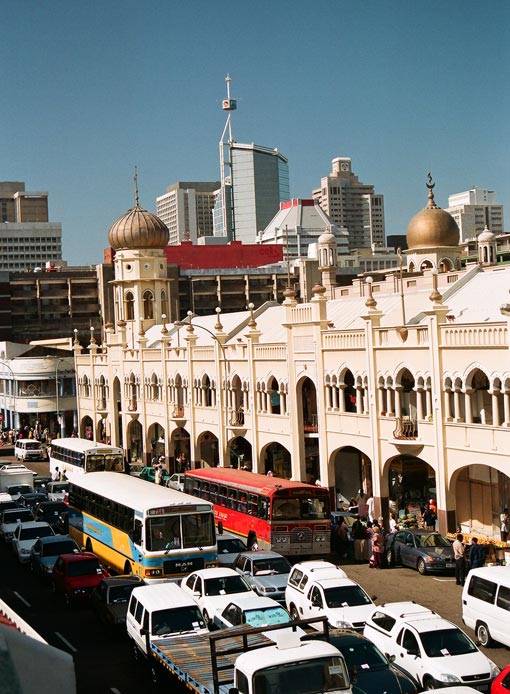 Great Mosque in central Durban. Indian immigrants, both muslim and hindu, were brought in by British empire authorities to run businesses in South Africa and are still doing so many generations later. Durban has a massive Indian population and is the best place in the country to try a bunny chow, a local South African-Indian specialty. Discriminated as well by whites under apartheid rule, a young Indian lawyer named Mohandas Gandhi came to defend Indian rights. His beating up in Pietermaritzburg train station by white authorities for daring to enter a first class railway carriage marked a turning point in his destiny. Gandhi stayed on for a decade as an activist in South Africa before returning home with bigger ambitions.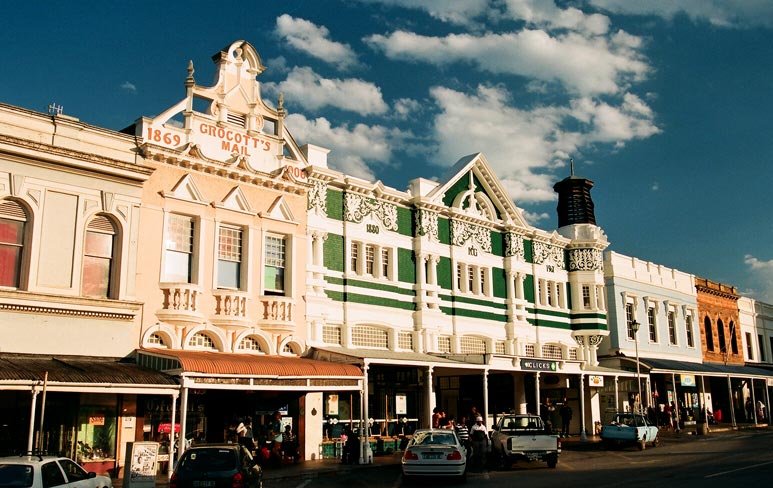 Some lovely facades from the English stronghold of Grahamstown, a quiet and safe city known for its large private university and prestigious prep schools. Children of African heads of state are regularly sent here for prep school education.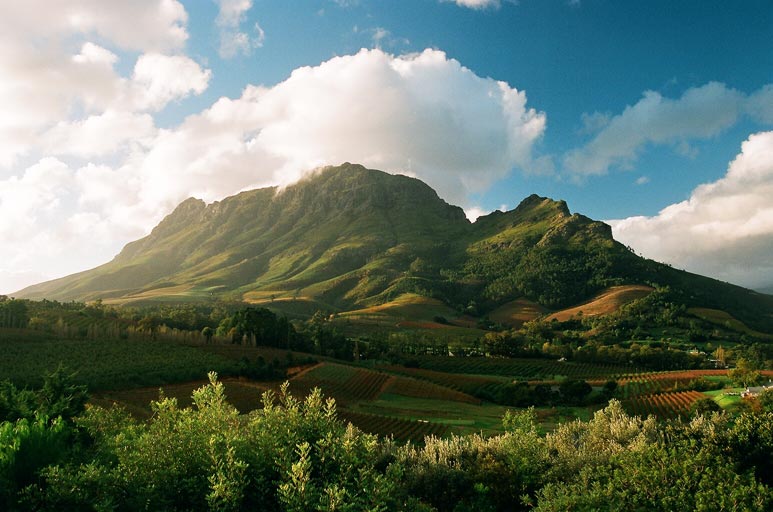 Hills around Franschoek, the heart of wine country in South Africa. And very fine wine it is, with some excellent value reds.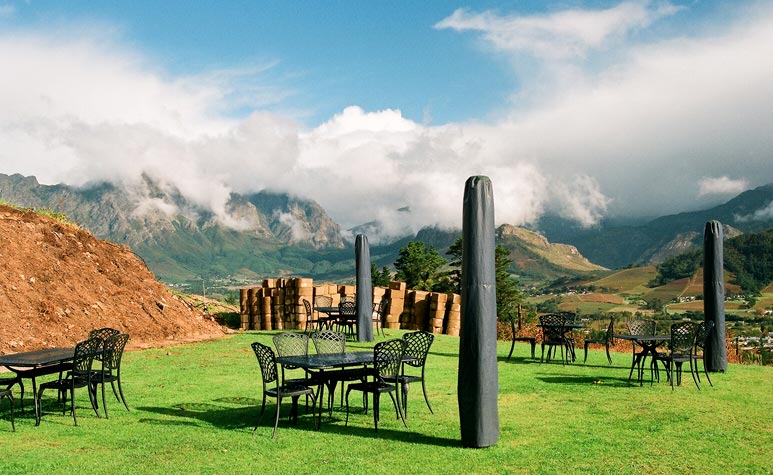 The outdoor tasting terrace at Dieu Donne vineyards in Franschoek.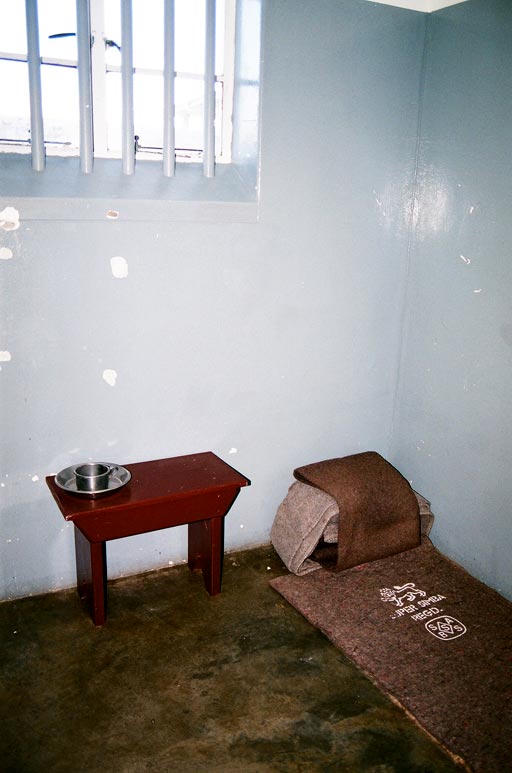 Robben island, once a maximum security prison offshore from Cape Town, has now been converted into a museum and one of the most popular tourist attractions in South Africa. Even blacks from other countries in southern Africa want to visit here first. This is the isolation cell in block B of prisoner 466/64, which everybody in South Africa knows is Nelson Mandela.