Namibia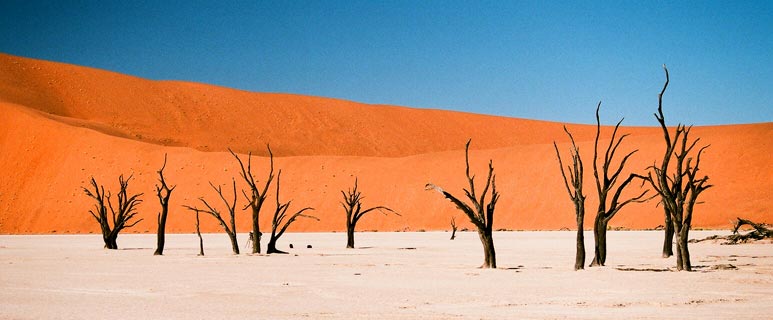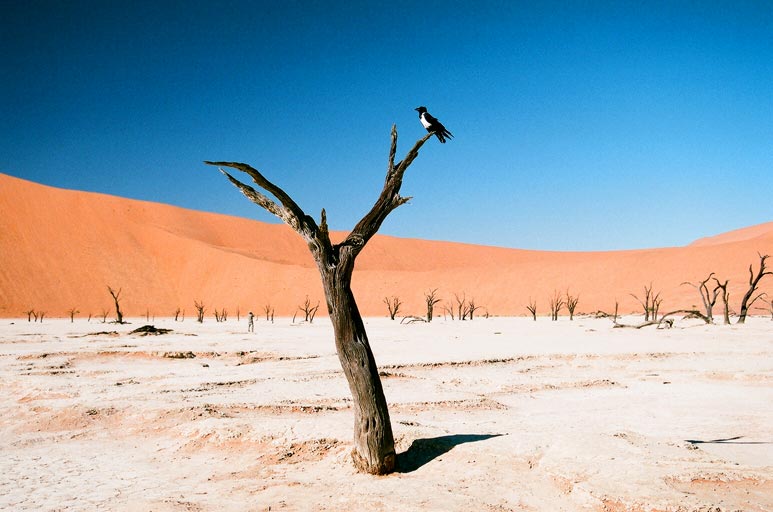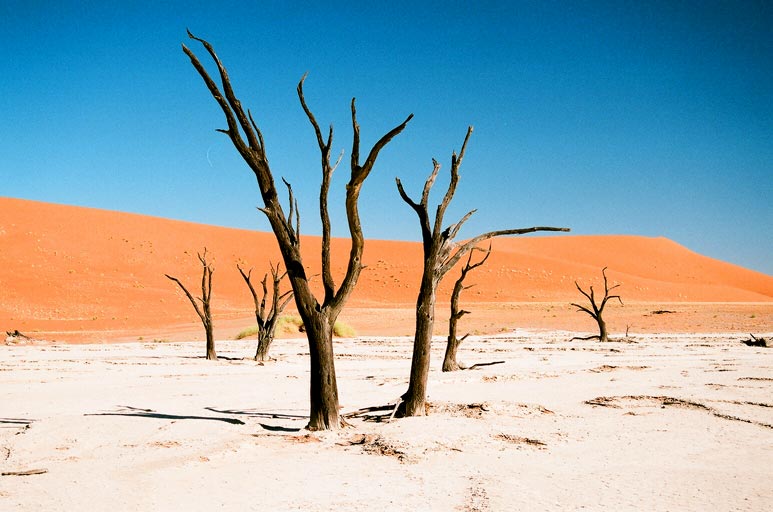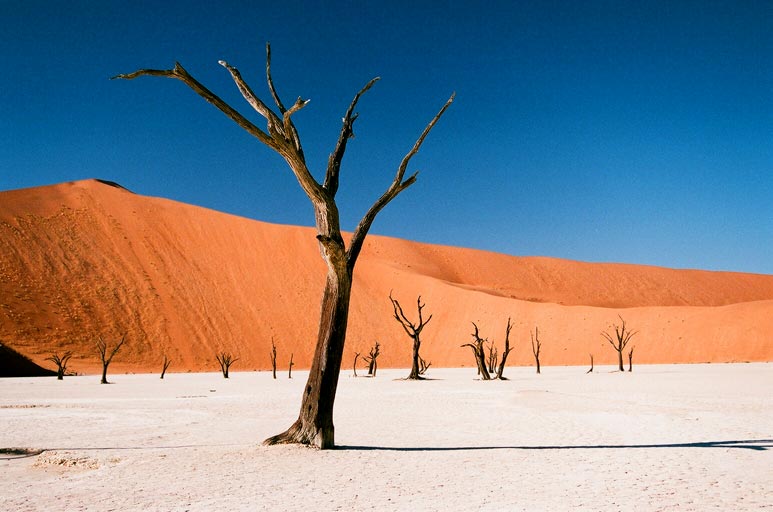 The stunning Dead Vlei forest in Sossusvlei park is the greatest natural wonder of all southern Africa and possibly the entire continent. This forest was once supplied by water runoff from the main valley, until a thousand years ago when the encroaching desert cut off water access. These trees have stood for over 900 years frozen in place, preserved by the dryness of the Namib-Naukluft desert.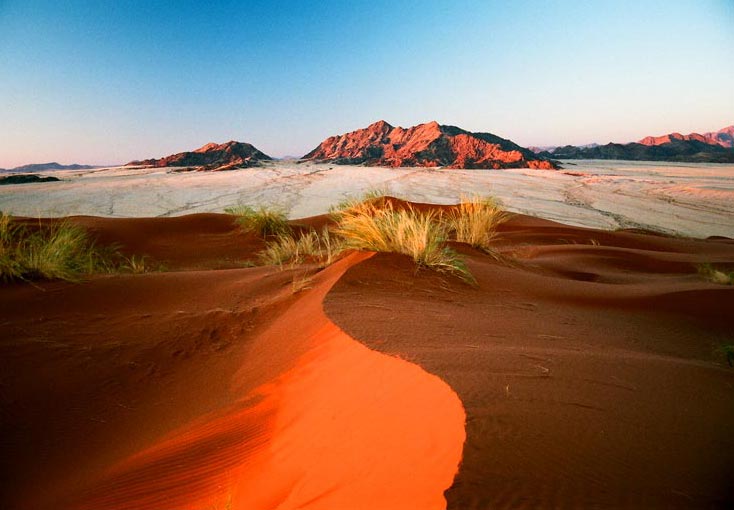 The Elim dune at sunset, from the summit.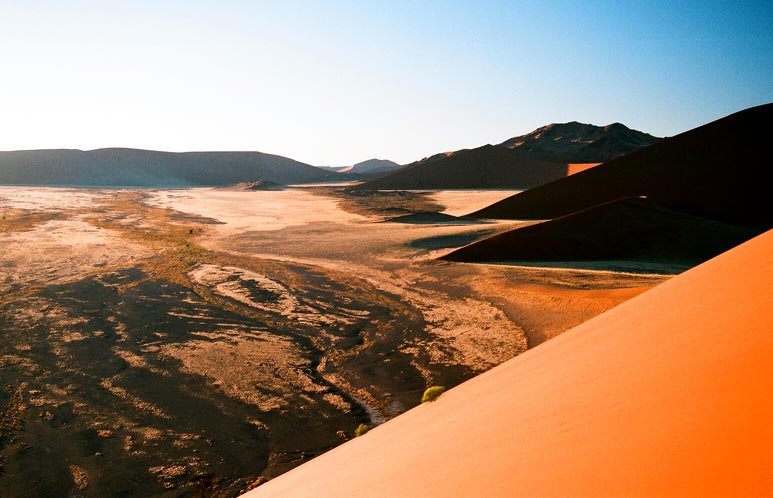 Halfway up Dune 45, an obligatory sunrise stop for tours. Named so because it is 45 km from the nearest village and 45 dunes from Sossusvlei.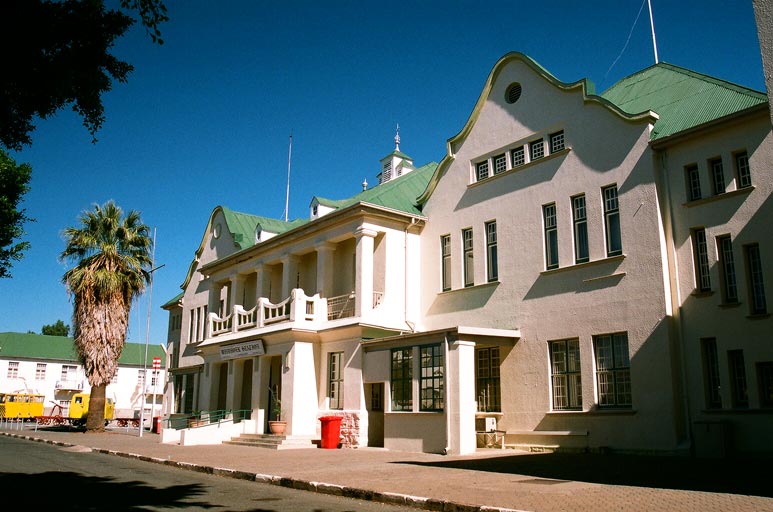 Windhoek railway station, in Cape Dutch style. As a German colony prior to World War I, a sizeable German speaking population is visible in Windhoek and even more in coastal cities. For most of the 20th century, Namibia was ceded to South Africa to administrate, and the Afrikaans-speaking Boer influx was hated by blacks and coloured people, and scorned by the Germans.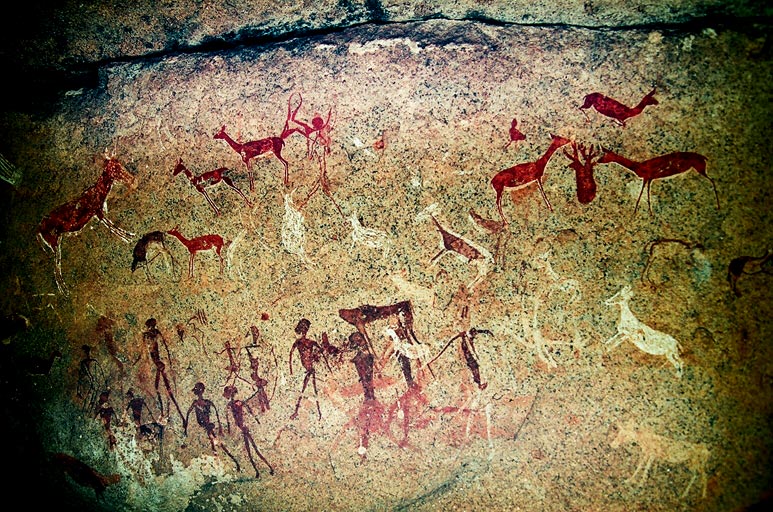 A replica of San Rock art in the National museum in Windhoek. Formerly known perjoratively as the Bushmen, the San hunter-gatherer peoples were the original inhabitants of southern Africa, before their displacement by Bantu peoples (such as the Zulu and !Xhosa) who originated in western-central Africa.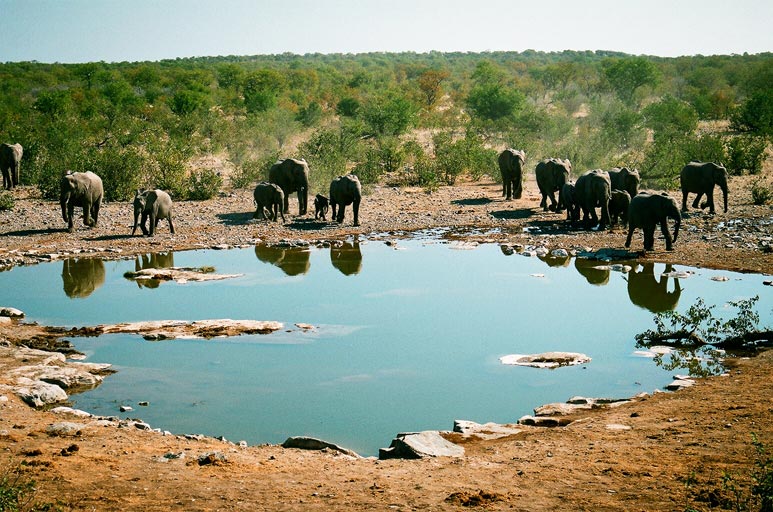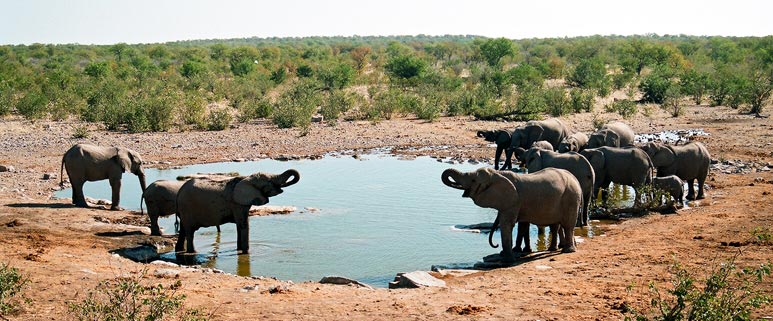 The Halili waterhole in Etosha National Park, a prized game park. While we were calmly sitting in front of the waterhole, some dust kicking up near the horizon indicated something coming. Within seconds a herd of elephants emerge from the forest, and parade around the waterhole for their noontime drinks. We are protected in the grandstand by an electric fence, and Etosha park has set up lights for night viewing at the waterholes.