Malawi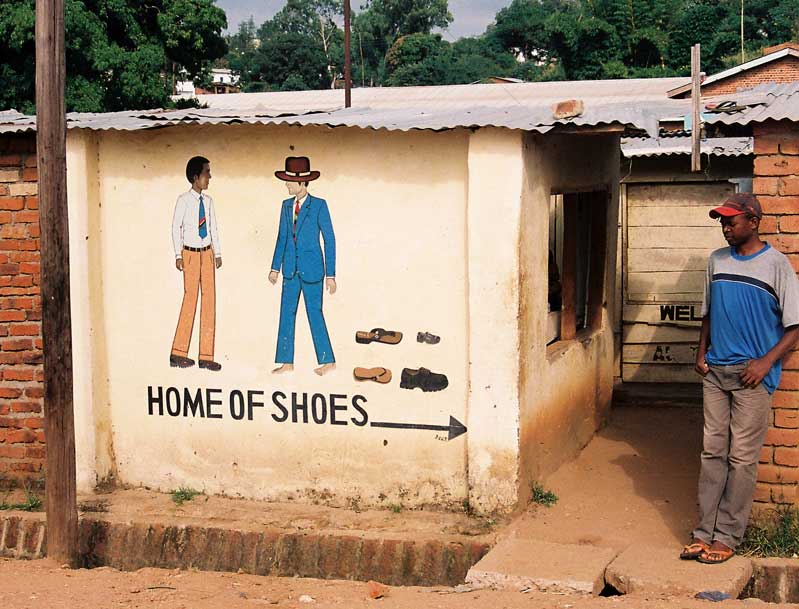 Never any shortage of shoes or barbers in Africa, and a natty Chinese-made attire can be had too for a few hundred kwachas in Nkhata Bay's market. Though perpetually mired in the worst of poverty, the relaxed sunny attitudes of Malawians (and visa free entry) has led to a boom in budget travellers who come to Malawi to lounge about in bliss.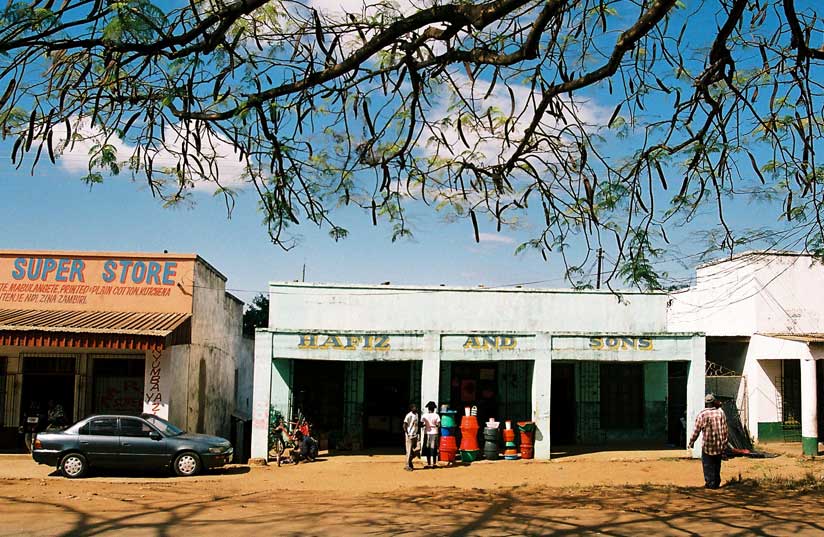 The historical town of Zomba, situated betwen Blantyre and Lilongwe, the twin power centres of Malawi.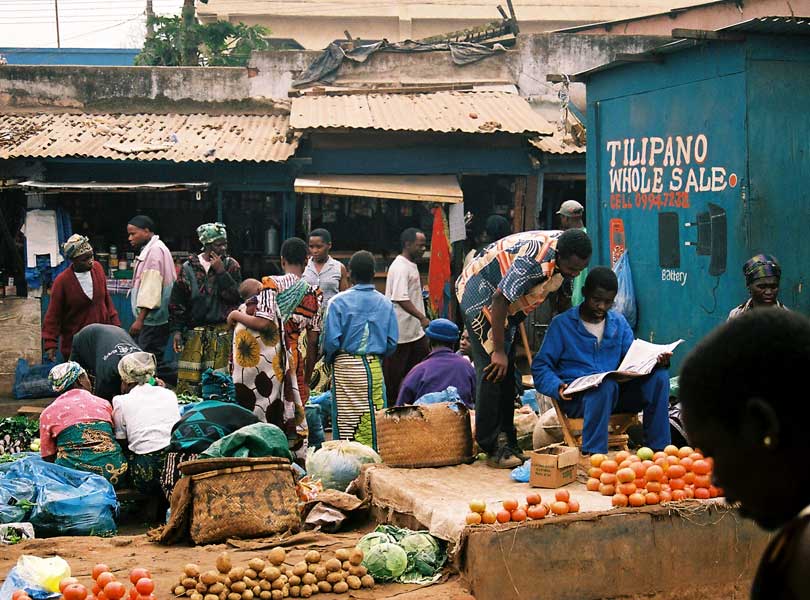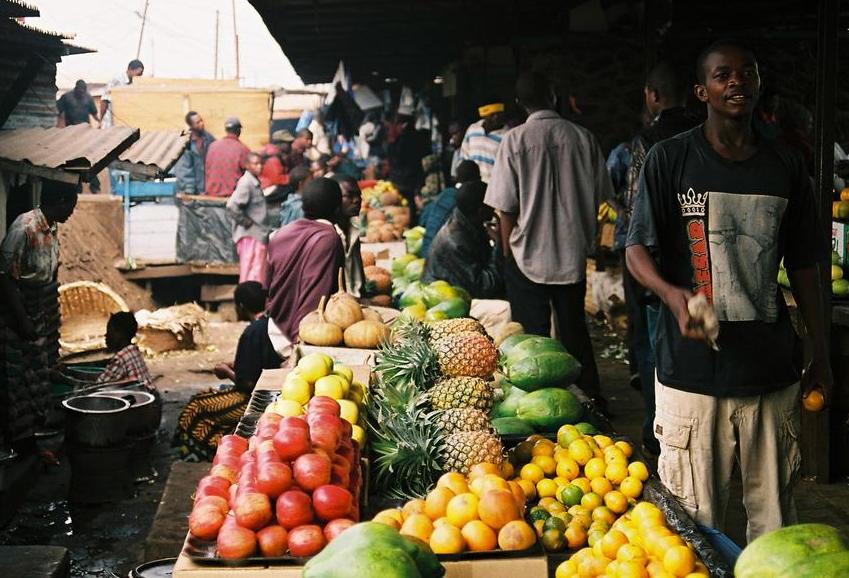 Market in the capital city of Lilongwe.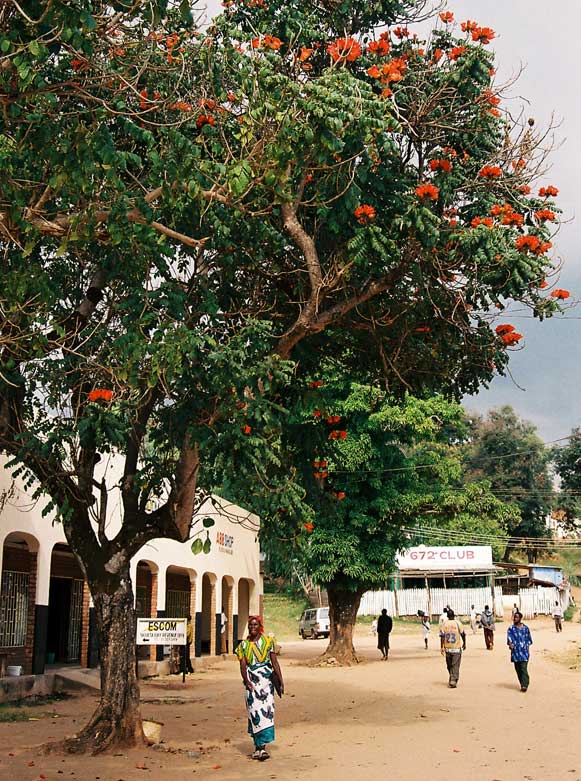 An almost eerie calm envelops the relaxing town of Nkhata Bay on Lake Malawi. The friendliness and amenities here justify its standing as one of the great backpacker hubs of Africa despite its tiny size, out of the way location and bilharzia-tainted lake waters which deter many from swimming here.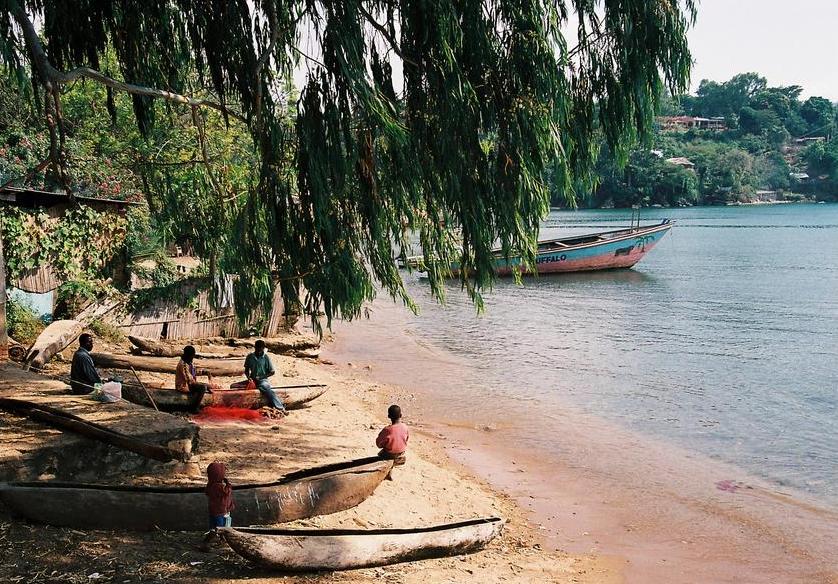 Boat dock at Nkhata Bay.