Indonesia: Bali & Flores
Bali
blabla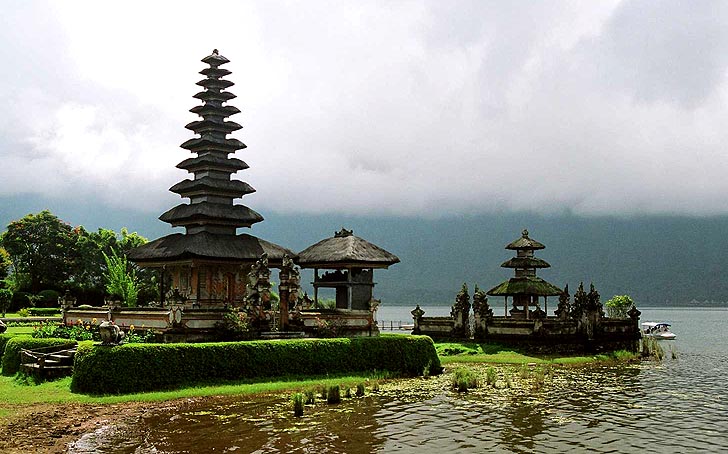 The Bedugul temple on Lake Beratan in the highlands of Bali make for the definitive postcard picture of Bali, complete with the frequent low clouds, but in reality, its diminutive size makes it less impressive in person.

blablabla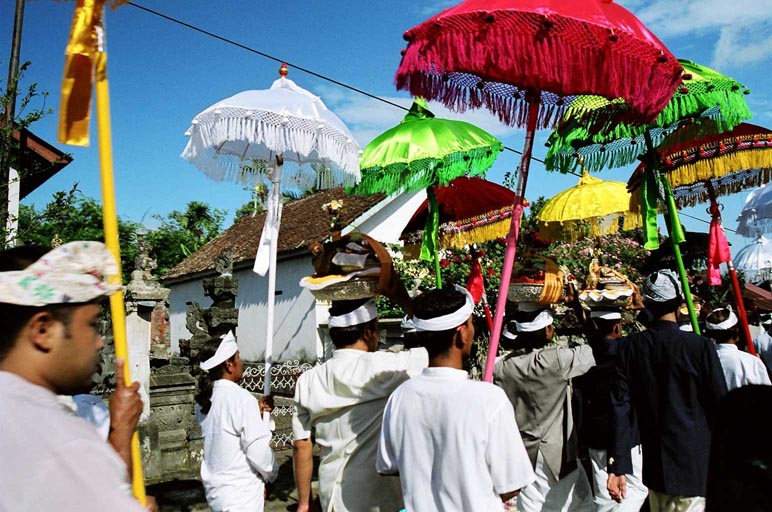 The pageantry of colours in Bali is second to nowhere else in the world, such as in this traditional funeral procession. Cremations on auspicious religious days block road traffic but make for nice pictures.

blabla
blabla.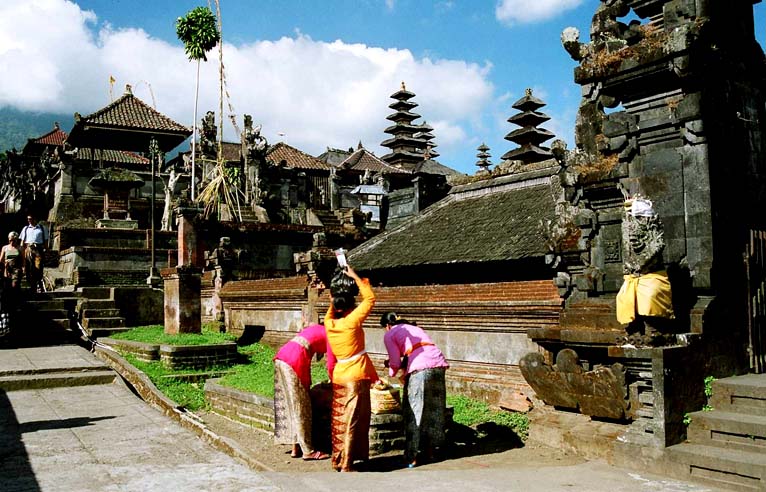 The must-see site of Bali is the Pura Besakih mother temple. Shamefully, tourist access is controlled at the village gates by dishonest, aggressive and highly unpleasant self-appointed gatekeepers, but beyond them, the impressive temple site is overwhelming. Though the core yard is only open to worshippers, a stroll around the premises is more than satisfying. Worshippers set up offerings here in a small alley within the enormous complex.
blabla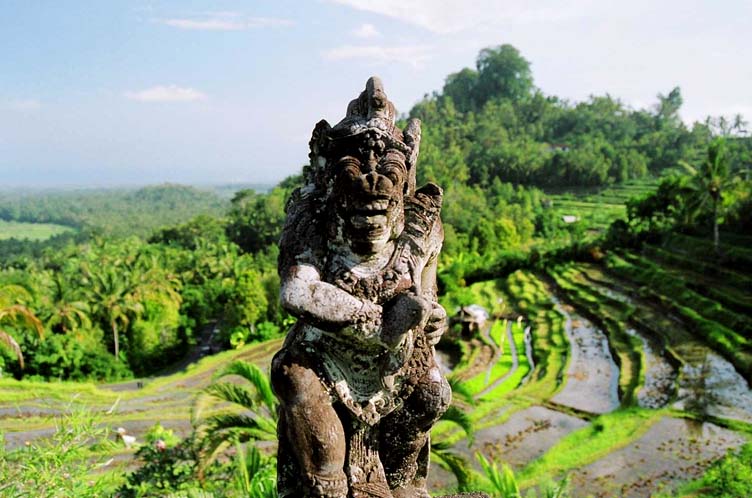 Even in rural Bali, the decoration and stone carvings are exquisitely ornate, and harmonious with the lush natural landscapes, in this case rice terraces at a popular overlook.

Tblablac: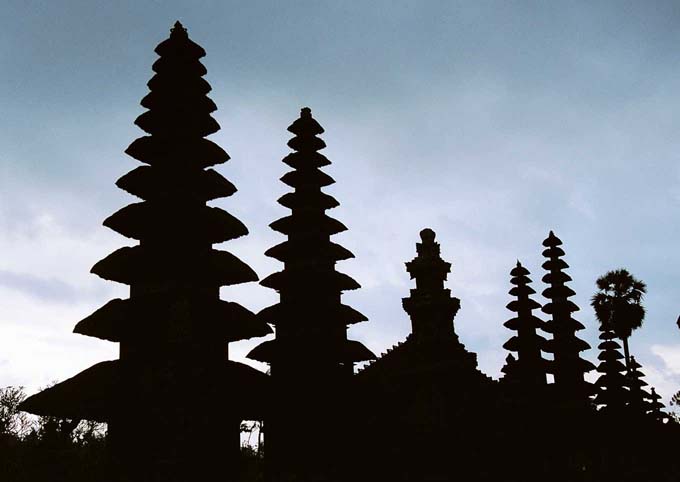 The royal family tombs at Mengwi temple contain a dazzling array of Balinese style towers.


Flores


blablabla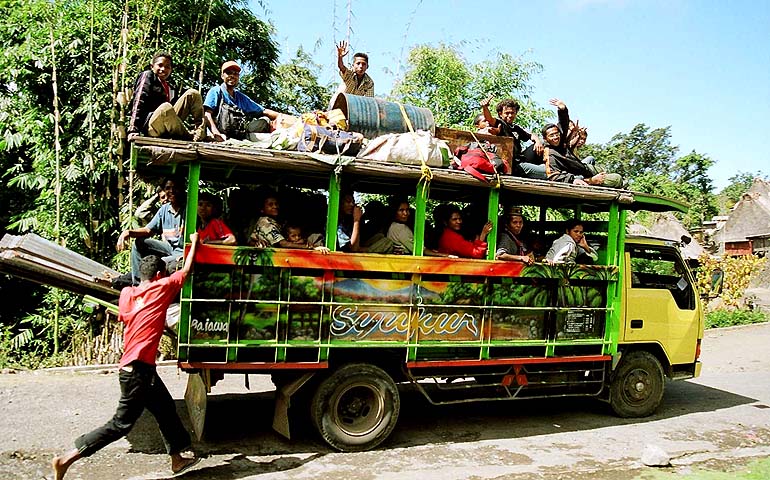 Shortly after embarking on a 12 km walk from the city of Bajawa to the village of Bena, I managed to hail down this passenger truck carrying villagers home from the morning market in Bajawa. When I got on, the truck was so full that some passengers were even sitting out on the edge of the lowered back door flap. The friendly Florenese quickly made space for me, and by the time I got off, the few remaining passengers bade me a smiling farewell.

blabla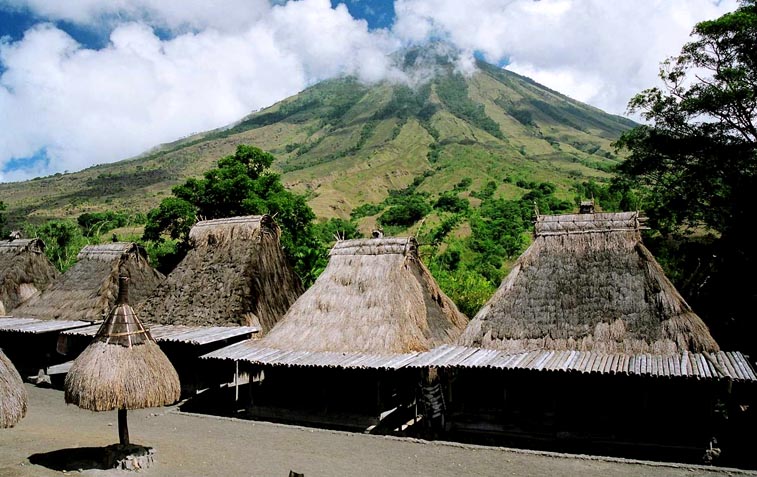 The village of Bena may now be quite touristy, but it remains the most beautifully preserved and authentic example of Florenese traditional architecture. Its setting amongst towering volcanoes adds to the sense of drama.


Blabla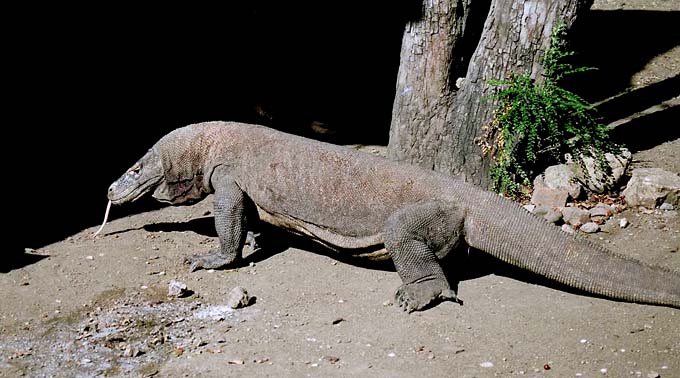 This 3 metre long Komodo dragon was sauntering about not far from the park entrance headquarters on Rinca island. They are generally docile and not afraid of people. Visitors should not approach too closely though. They kill by jumping up and biting the necks of their victims (typically water buffaloes). The last killed tourist, an elderly Swiss man, prompted park authorities to oblige visitors to be accompanied by a ranger.