Aotearoa

blabla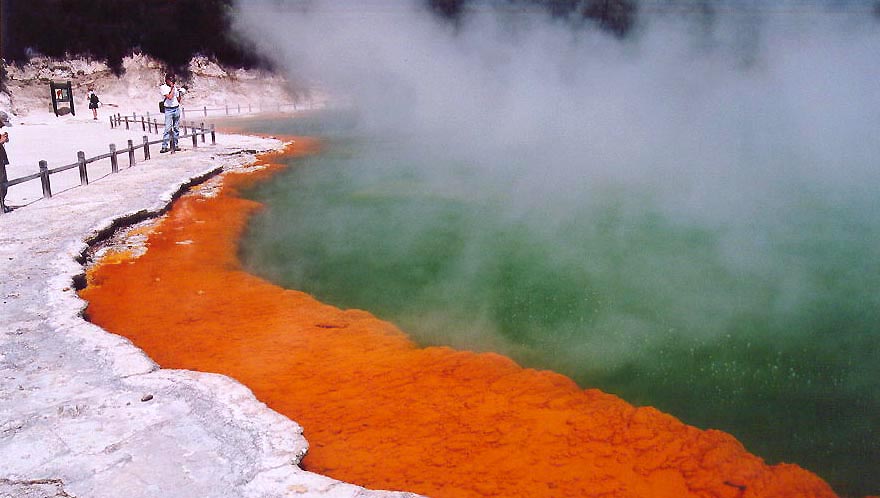 The Wai-o-Tapu thermal Wonderland contains some of the most striking coloured volcanic pools along the entire Ring of Fire. The central park of the nearby city of Rotorua is in fact one giant volcanic pool. The "Champagne pool" pictured here derives its orange coloured shorescum from iron compounds. Other pools are distinctively coloured yellow or purple or green.
<>
>
blabla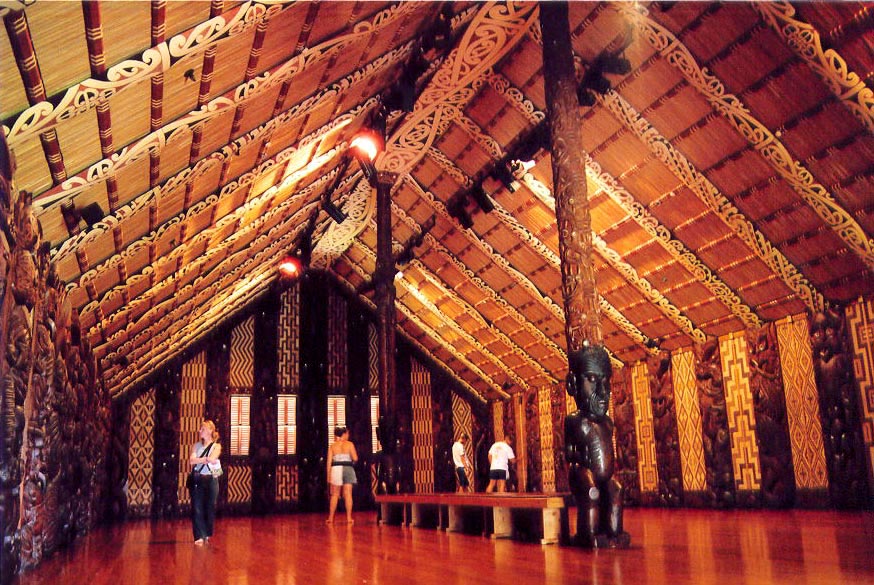 <>
Though not an original Maori meeting house, this one painstakingly recreated inside the Auckland museum is impressive, as is the one in Wellington's Te Papa museum.
>
blabla.
<>
>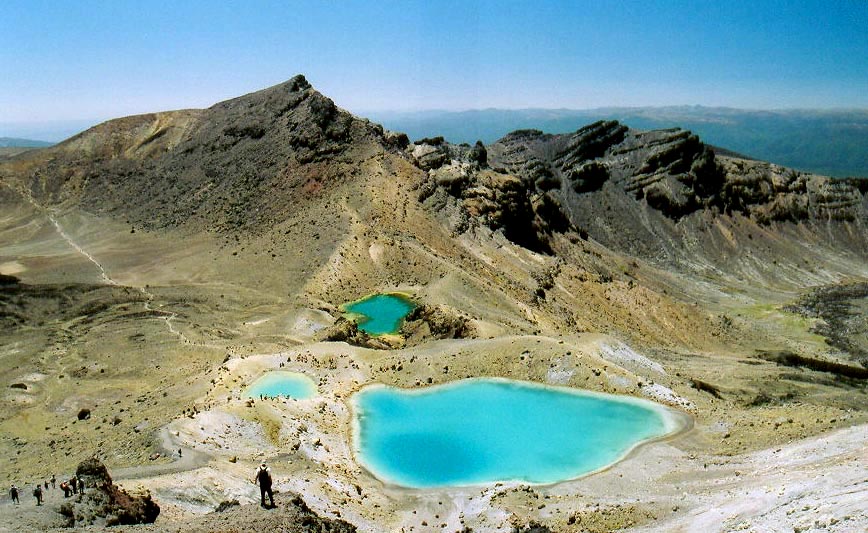 Even as its alter ego Mt Doom in the Lord of the Rings film trilogy, the Tongariro Volcano enthralls visitors with its desolate, desperate beauty. The 6 hr hike over and across the volcano, called the Tongariro crossing, has to be one of the most beautiful day-hikes in the world.