Oregon 2, California 1

My buddy Bill drove up from San Diego to pick me up in San Francisco and we did a quick 4 day loop up to Oregon in the wondervan, covering natural parks, wine tasting in the Willamette Valley, a drink with friends at a bar in Portland converted from an elementary school with creepy hallway paintings, and a stop in the Timberline Lodge, recognizeable as the haunted hotel in Stanley Kubrick's The Shining .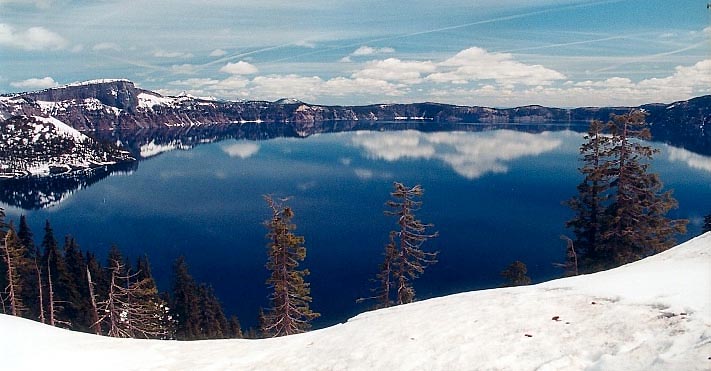 A view from the lip of crystal blue Crater Lake, from the southern lip. Still snowbound in May, the 7100 ft (2200m) high park was one of the coldest spots in the continental United States when we were there. Only the road from the south entrance of the park to the southern lip was plowed, so circumnavigation or a descent to the surface of Crater Lake, one of the deepest lakes in the world, was out of the question.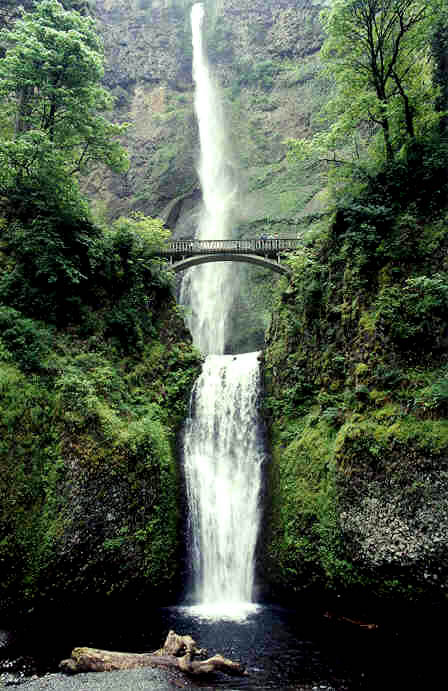 The spectacular two-chute Multnomah Falls is only the most famous out of many waterfalls in the Columbia River Gorge near Portland. The Columbia River, unique water passage through the northwest United States toward the Pacific Ocean and dividing the states of Washington and Oregon, carved out its passage leaving behind gorge-ous cliff walls on both sides. The snow melt from Mount Hood and the rest of the northern Oregon Cascade mountains drains into the Columbia River over the series of waterfalls lining the south face of the gorge.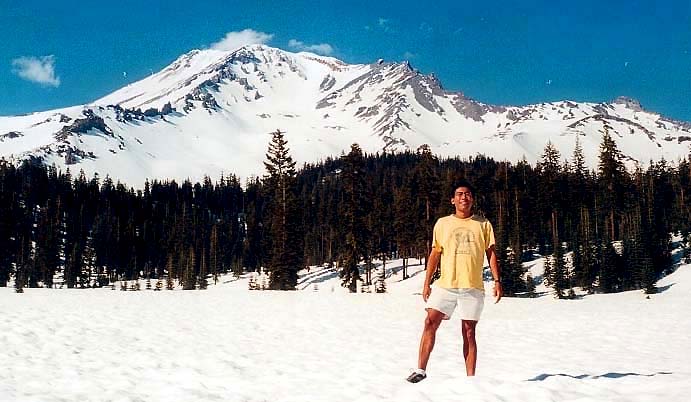 A walk in the glacier at the snowline of Mount Shasta. This extinct volcano is not a part of a mountain range and thus commands a dramatic 360 degree panoramic view over all of northern California and southern Oregon. An eight hour expedition over the snow would lead you to the second highest point in the continental United States at about 14,100 ft (4300m), behind Mount Whitney in the Sierra Nevada mountains further south.