Taiwan
blabla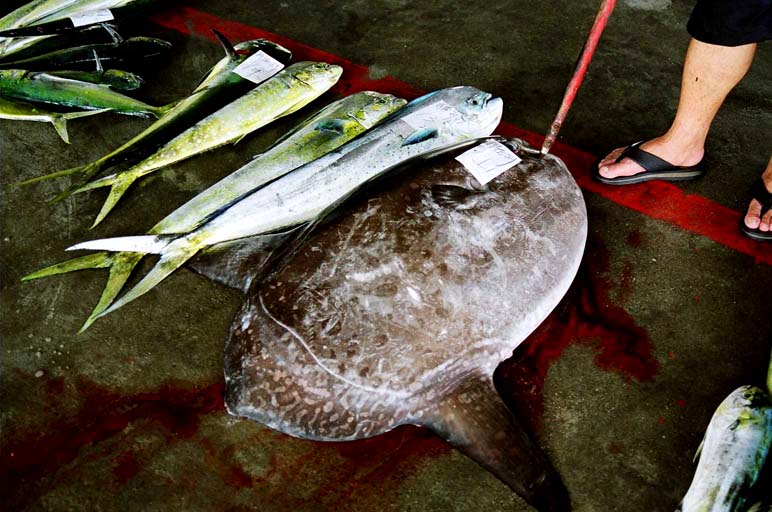 There is something very satisfying about opening a photoessay on Taiwan with fresh fish hauled out that day for auction at the pier, this one at the fishing village of Chengkung on the east coast. The big funny one fetched NT$8000 (about US$240) at auction on an otherwise slow day for fishermen. Taiwan remains at its essence a languid island of friendly fishermen and farmers, whose culture has not had enough time to keep pace with startlingly acceleration of development over the past 30 years.

blablabla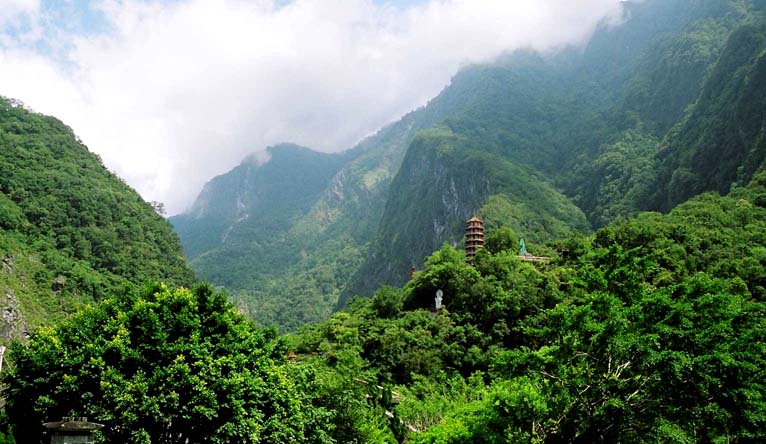 Without any doubt, the most spectacular sight in Taiwan is the Taroko Gorge (left from the temple), which snakes from the east coast inland to this tourist village of Tienhsiang. Tourists come for the gorge, the fresh mountain air, and with the encouragement of recent government promotions, to see the Taiwanese aboriginal cultures which hang on by a thread.

blabla
blabla.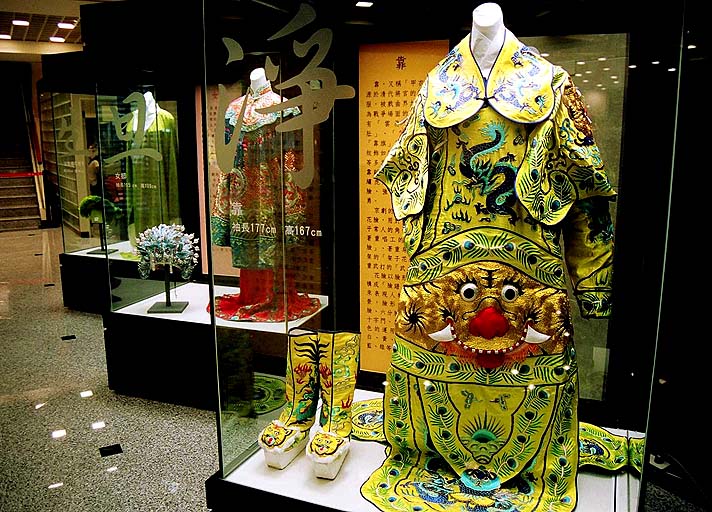 The National Center for Traditional Arts, inaugurated in 2003 by the Taiwanese government near the town of Lodong as a sort of Taiwanese cultural theme park, is clearly in its early stages of development, but promises to mature into something fun and worthwhile. An old time village, shops, temples, museums, arts and crafts centers, performances by acrobats and thespians, and, ahem, a Starbucks cafe, are all to be found within the park.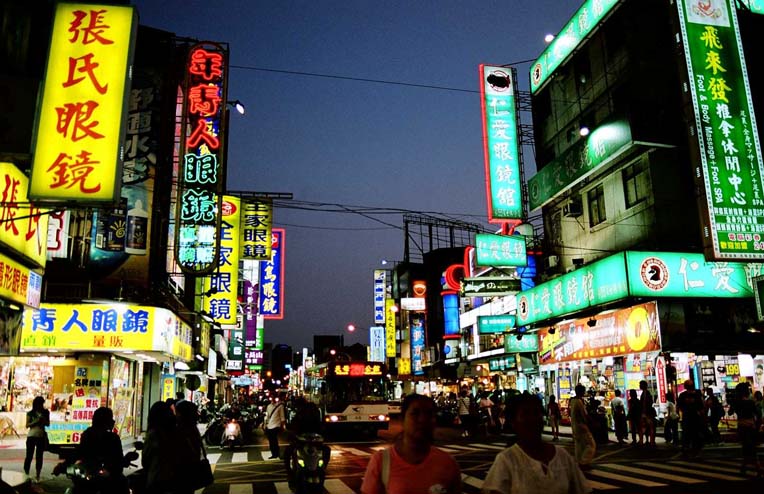 The main street outside the well known Shi-Lin night market in Taipei. Dizzying gentrification and modernization has resulted in a much more comfortable living for modern Taiwanese, but traditional places like the night markets have lost some of their charm from years past as well.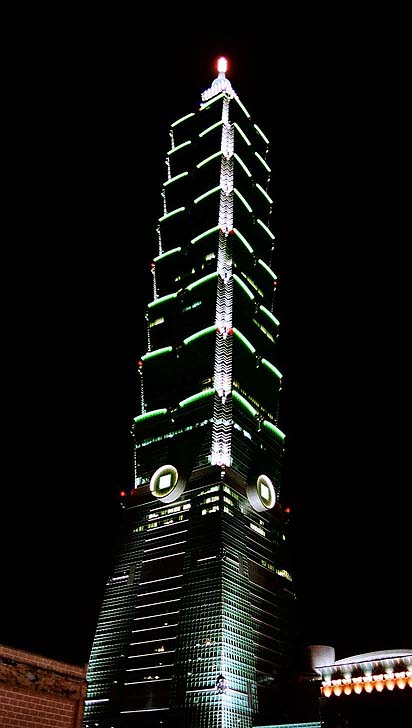 The Taipei 101 tower, located in the posh new boutique quarter in East Taipei, is the tallest building in the world and will remain so until about 2008 when a new one in Dubai is projected to open. Personally I prefer the previous title holder, the Petronas towers in Kuala Lumpur, over this bamboo tree design.


blabla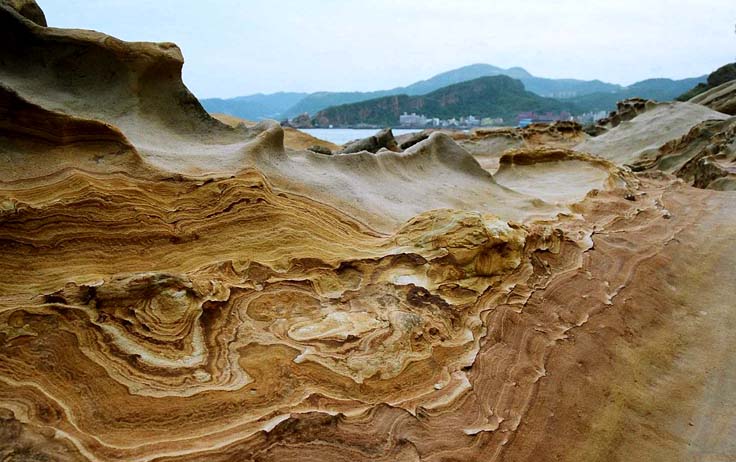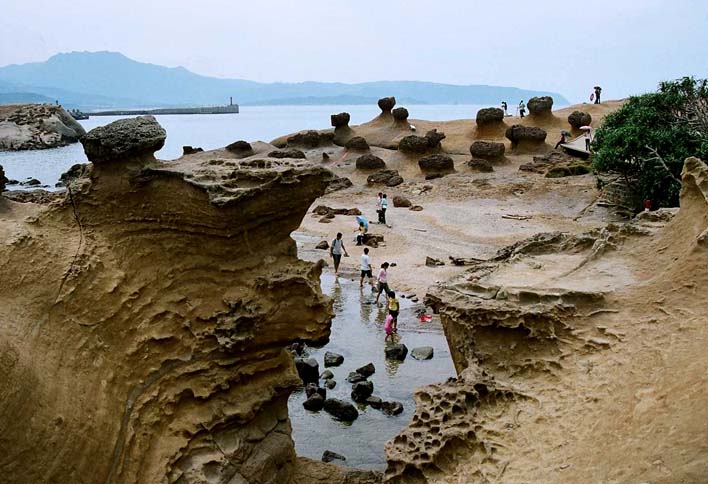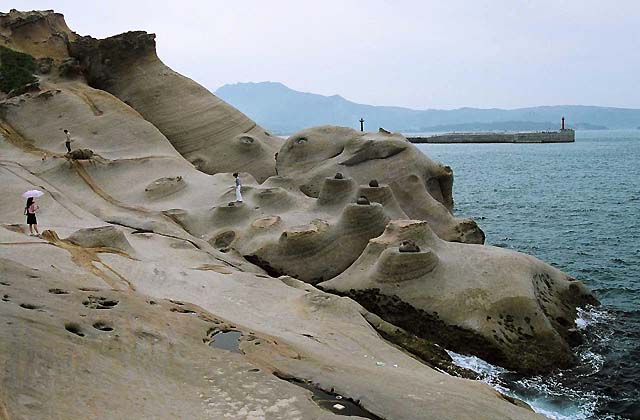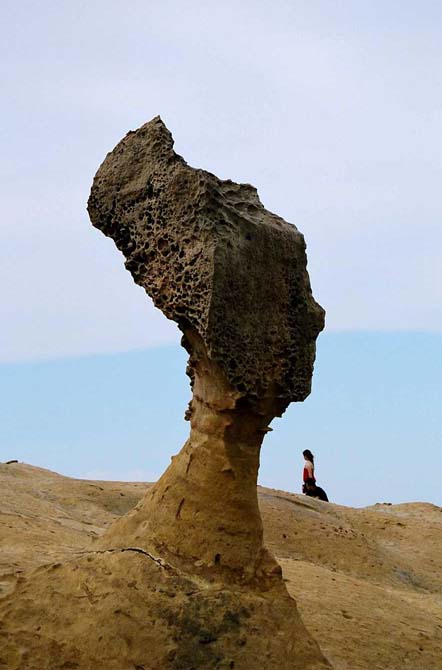 One of the most pleasant surprises for me on this trip was the north coast park at Yeliou, not too far from Taipei. Locals love the limestone "statues" which resemble objects or people, like Cleopatra's head. I simply enjoyed walking around the eerie moonscape with a fresh breeze blowing in from the direction of Okinawa.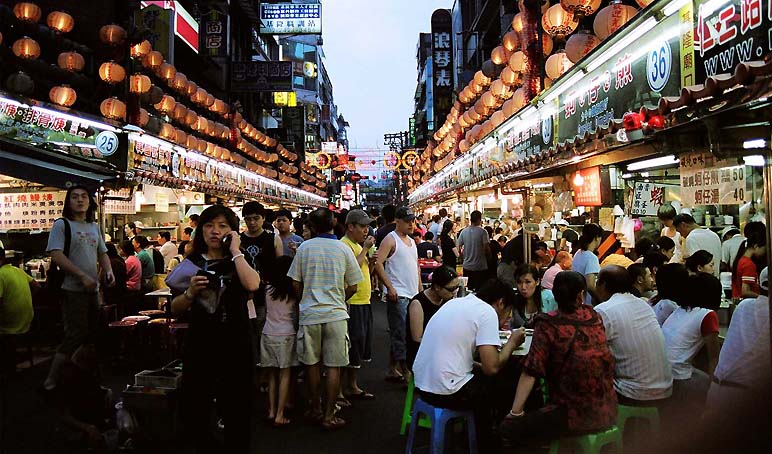 Keelung night market, arguably the best in Taiwan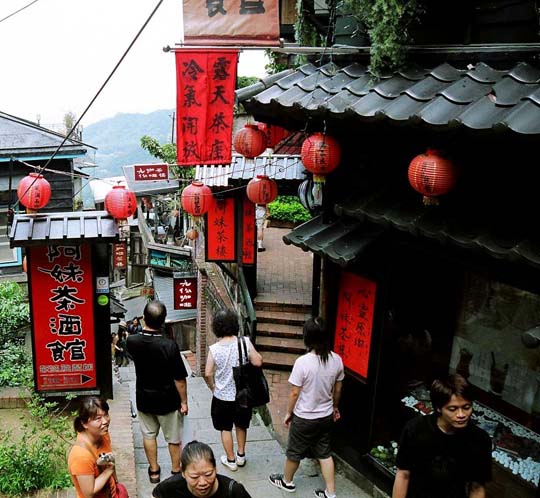 The historic hill town Jiufen exploded in popularity with tourists after Edward Yang's period film City of Sadness was filmed here. Unfortunately there's not much more there than this lovely staircase alley and endless tourist shops.