Western China
blabla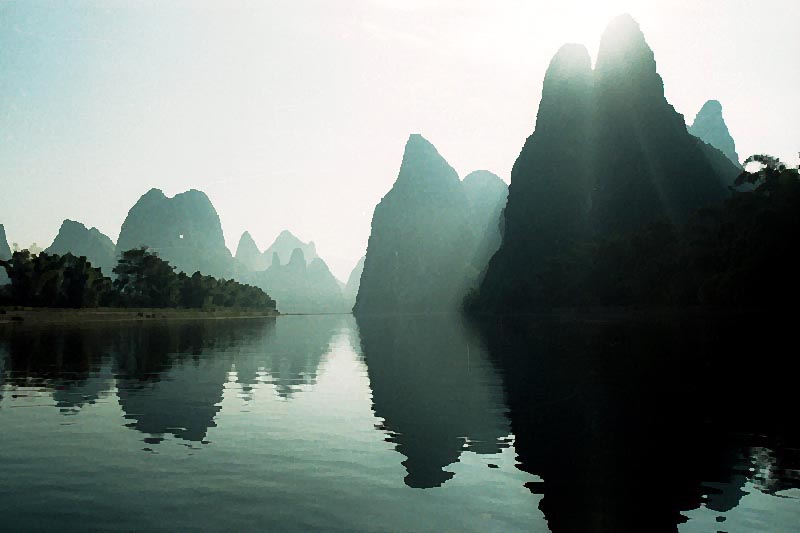 A Photoshop-embellished view of the legendary limestone karsts flanking the Li river between Guilin and Yangshou in the southern Guangxi province, immortalized in ancient Chinese paintings and mythology. Any way you cut it, a boat trip down here, especially around this region upstream of the village Xingping, is one of the breathtaking highlights of China. Culturally it is also a gateway between the frantically urbanized and industrializing eastern China and the more traditional, rural and underdeveloped western China.

blablabla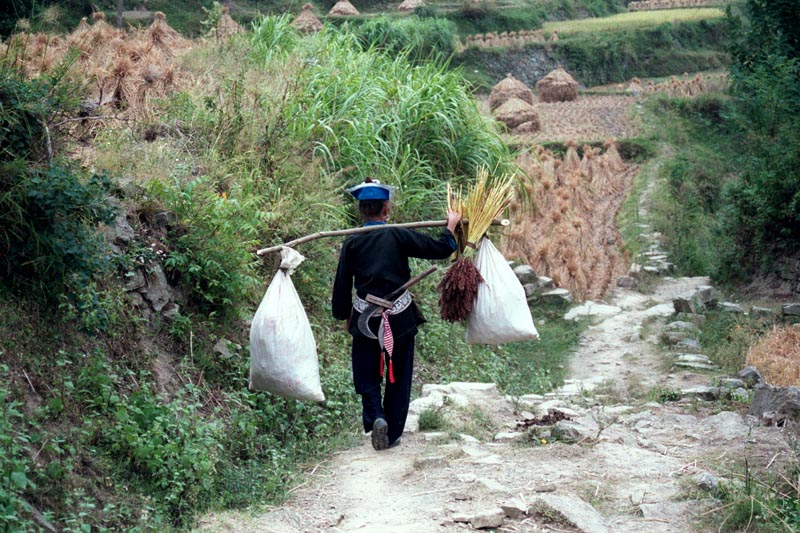 Guizhou is one of the lost provinces to both tourists and to economic development, and remains an extraordinary opportunity to see "Old China" in sharp contrast to the ubiquitous new China. The villages in eastern Guizhou province are a hotbed of ethnic and cultural minority tribes who jealously guard their traditions against the onslaught of modern Chinese homogenization, and unlike Yunnan province, are virtually completely unspoiled by tourism to this day. It won't last. This ge-jia (hakka) village of Xinzhai is located an easy walk uphill from Chong'An Jiang, a base for visiting several contrasting minority villages.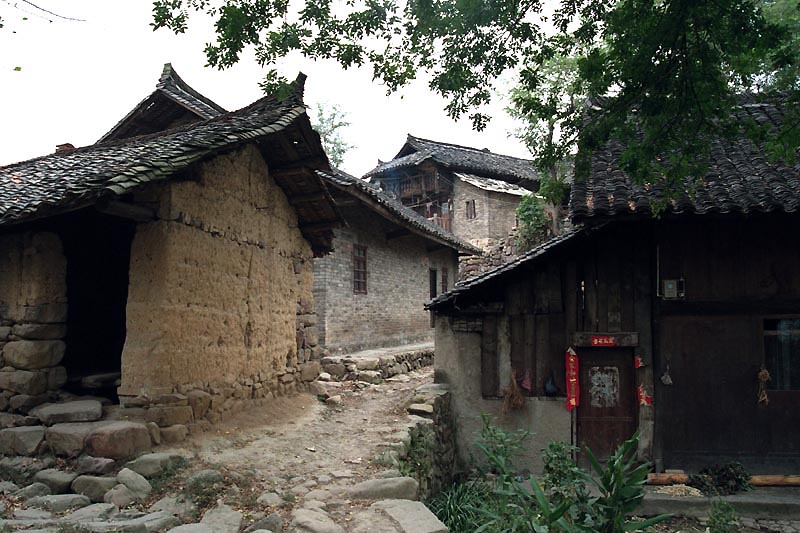 Not even 5 km from Xinzhai village is this Miao village, more easily walkable from Chong'An Jiang along a paved road. Each village regardless of ethnicity relies on agriculture for subsistence, and daily life has probably changed littlie over the decades. Waterwheels on the river mill the grains harvested, and a tractor would be a very rare sight. These were the poorest areas I visited in China proper, where running water and reliable electricity are very much the exception rather than the rule.

blabla
blabla.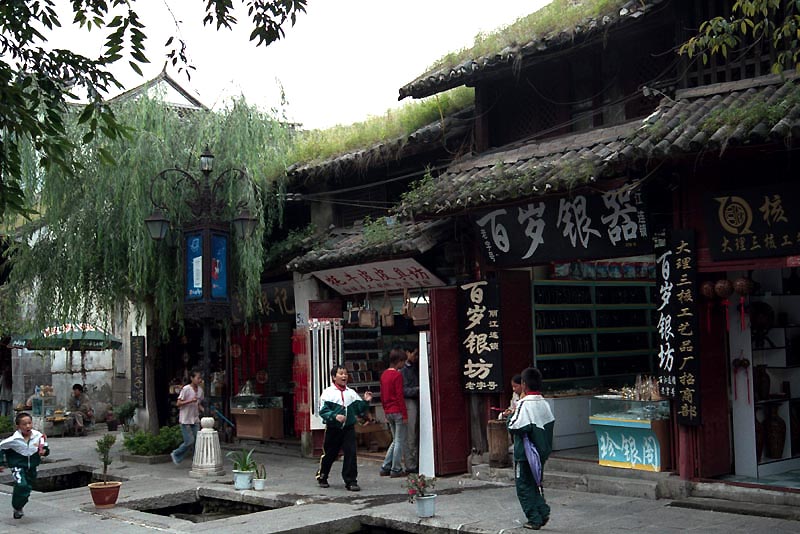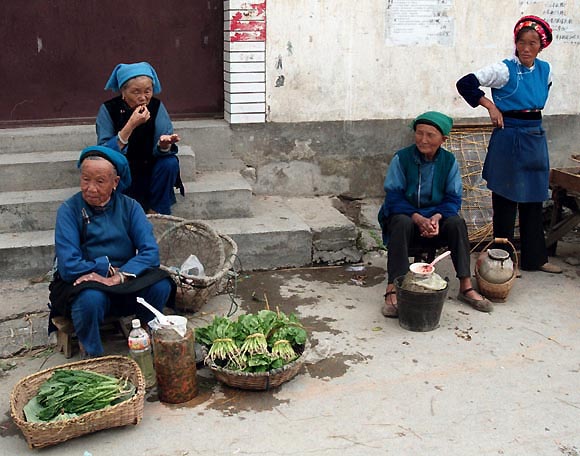 The main street of the historic city of Dali (above) and vendors in the market square of the port village of Caicun on the shores of the nearby Erhai lake. There is a good reason why both Chinese and foreign tourists flock to the ethnic minority dominated cities of Dali and Lijiang in Yunnan province, culturally distinct from Han China. The locals are friendly and easy going, it's very inexpensive, and more traditional architecture and traditions are apparent here than in all of the other major cities of eastern China combined. Dali gets my vote as the most mellow city in China. I've been asked a few times where in China I would hang out for a few weeks to relax and my choice would be Dali, no doubts.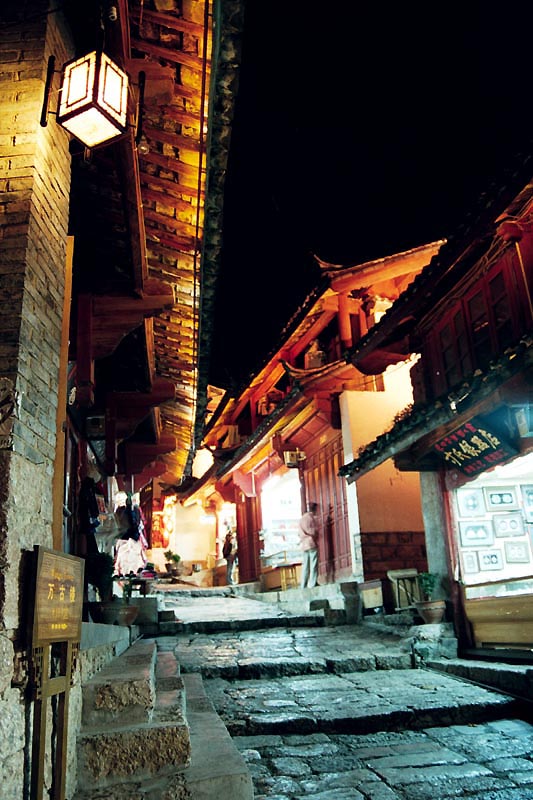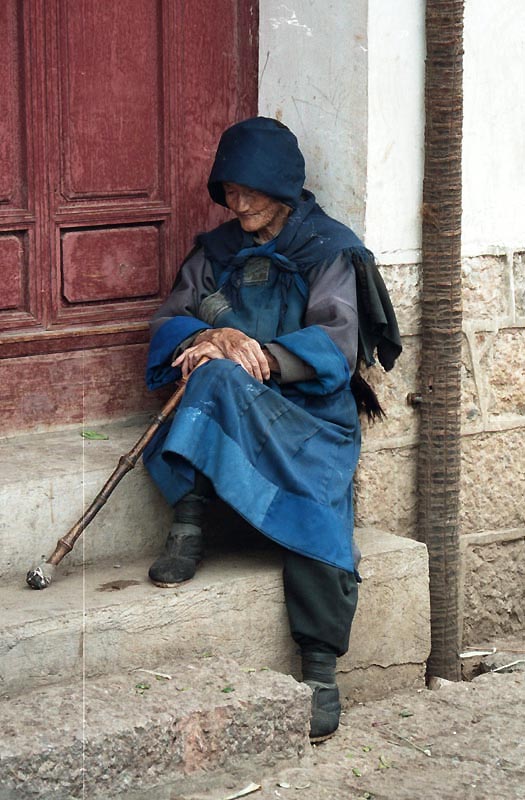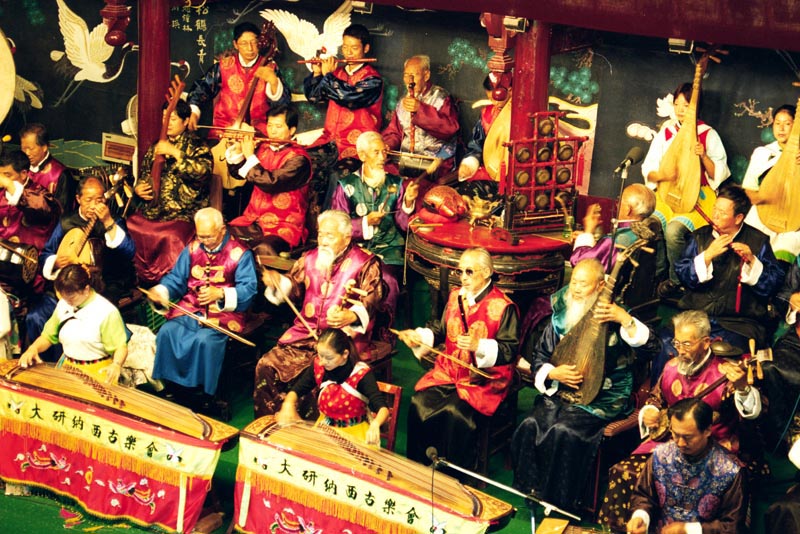 Lijiang lucked out by gaining UNESCO world heritage site protection early on before the modernization crush in China. This assured international funding to do the stunning good restoration work, and prevented the relentless pressure in China to destroy old culture. This has resulted in Lijiang being easily the most expansive preserved historical city in China and perhaps in all of eastern Asia. It is large enough that it is easy enough to walk away from the 100% tourist-dedicated core area (above) toward authentic areas where locals still manage to lead their lives unperturbed by the hordes (middle). The Naxi traditional orchestra (below) miraculously escaped the cultural revolution with its instruments buried by their loyal and passionate owners, and has to be considered one of the great and unique cultural legacies in China.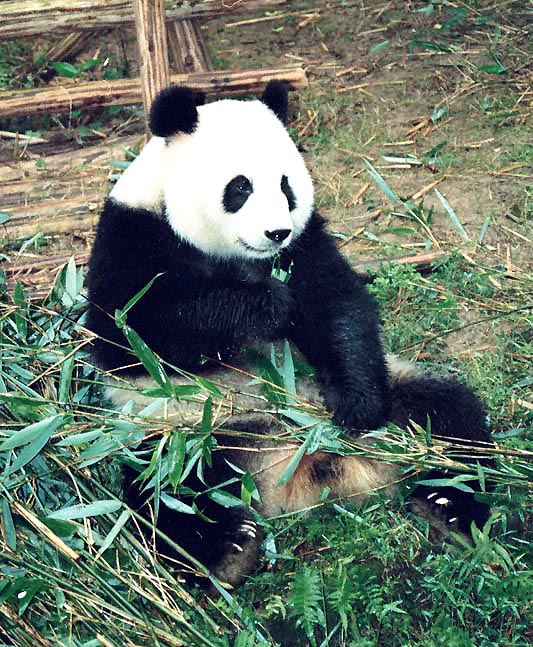 Where to see giant pandas? Not bloody likely in the wild, so most visitors come to the panda breeding centre in Chengdu (Sichuan province) to check out these smiling goofballs. And few leave disappointed. Some even fork out a big wad of renminbi to put their hands on one to have their picture taken. Doing it with a diminutive raccoon-like red panda is considerably cheaper, for those who just can't resist their urge. There are other breeding centres in China, but this is easily the most visited and successful one. Efforts to breed pandas in reserves outside of China so far have been by and large unsuccessful.


blabla