Addis Ababa & Eastern Ethiopia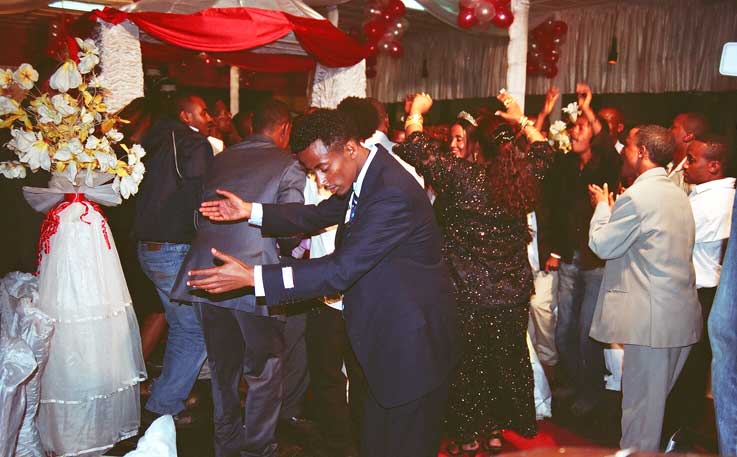 I was unexpectedly invited into a wedding reception at the Itegue Taitu Hotel, the oldest hotel and restaurant in Ethiopia. The stilting dance steps of Ethiopian dancing, a cross between smooth African dancing and minimalist Arabian step dancing, is always good for a laugh. The capital Addis Ababa is home to a sophisticated urbane class who routinely has pizza or pasta for lunch instead of their trademark injera and enjoy an aromatic espresso and pastry as much as their European brethren. The Korean restaurant I tried in Addis probably had the best Asian food I tasted in all of Africa. The more cosmopolitan crowd in Addis is much more tolerant and accepting of foreigners as well, so travellers often end up staying in Addis longer than anticipated. Though there isn't all that much to see in Addis, it's a comfortable, enjoyable and inexpensive city to hang out in.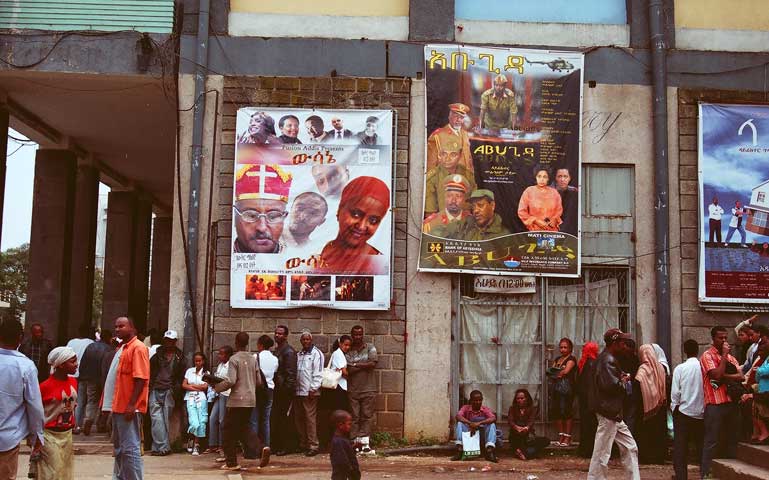 Cinema posters on a wall in downtown Addis Ababa.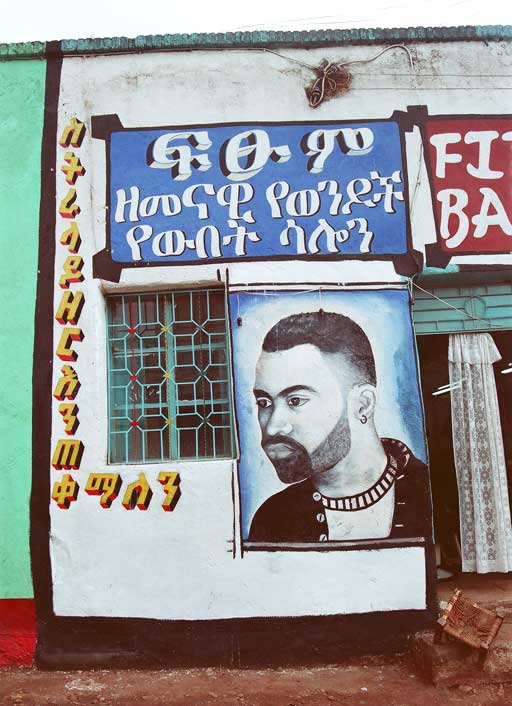 A corner barber shop.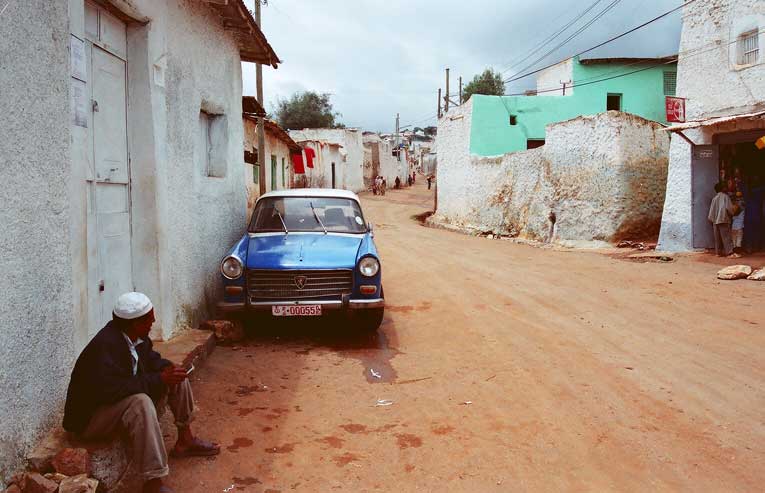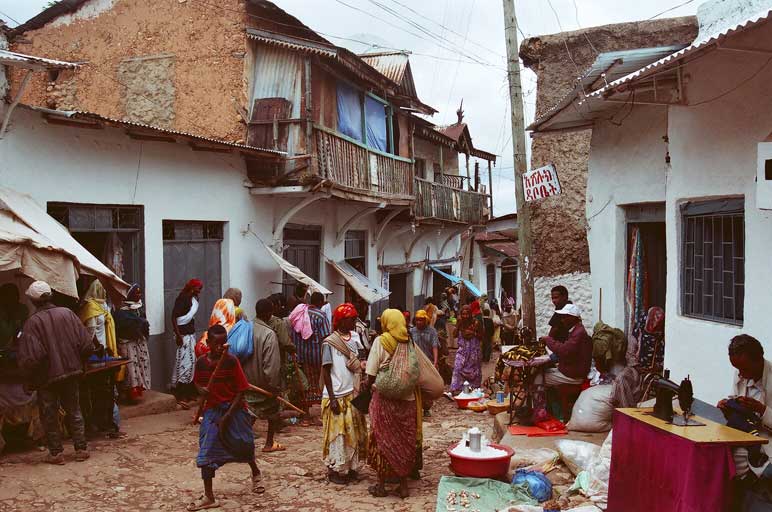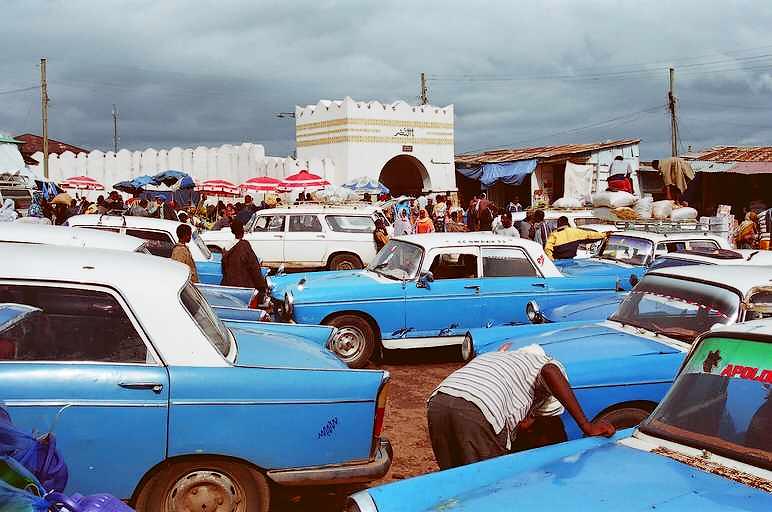 The eastern city of Harar is popular with travellers for very good reasons. Its muslim residents are friendly and hospitable to visitors. Its lowland setting is considerably warmer than Addis Ababa and the mountainous north of Ethiopia. The maze like alleys and fleets of old Peugeot 404 taxis are atmospheric and photogenic. Some visitors dig the wild jackal feedings that take place outside the old city walls right after sunset. I preferred my visit to the Harar Brewery, one of the major beer producers in the nation. I was lucky enough to hitch onto a private brewery tour with the CEO, a famous Ethiopian singer and her Ethiopian-American daughters. Harar Beer sales dip significantly during the Ramadan fasting month, indicating that Ethiopian muslims happily quaff their beer during the rest of the year! So the muslims in Ethiopia are a little bit odd too like their Christian and Animist compatriots.




TO SOUTHERN ETHIOPIA





TO NORTHERN ETHIOPIA