Xinjiang/East Turkestan

blabla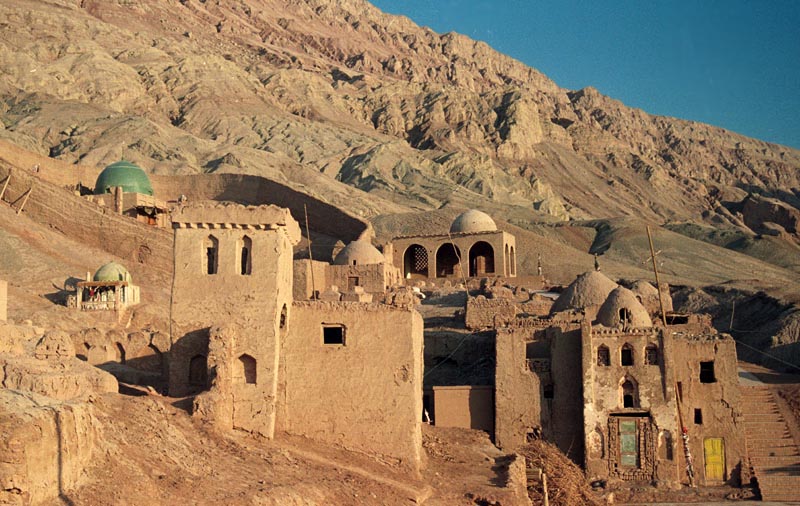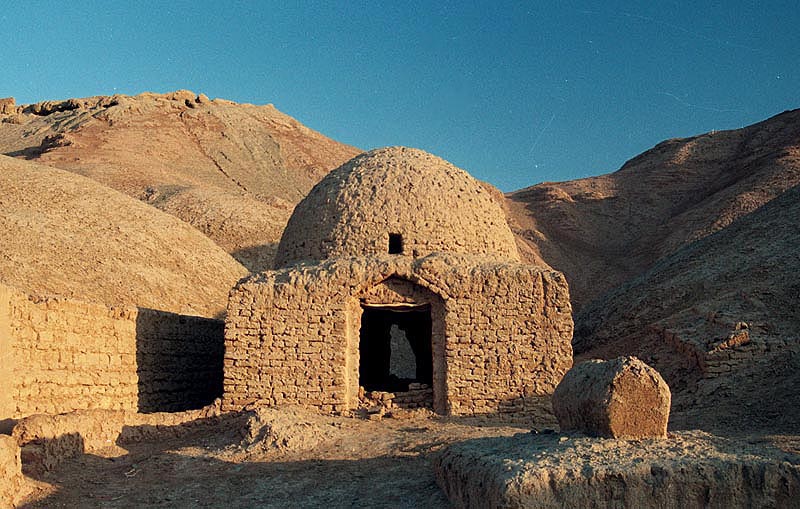 The mud buildings of the village of Tuyoq, located in the fire mountains not far from Turpan, were a welcome sight after the monotonous waves of concrete and tile buildings sprouting up all over China. But this is in Xinjiang, the uygur autonomous region that has only been actively infiltrated by Chinese settlers since the 1950s, along with Tibet. Tuyoq is revered by Xinjiang muslims as the birthplace and tomb of the first uygur muslim and has been well preserved as a pilgrimage site. Located between the great Taklimakan and Gobi deserts south and north of the "hexi " corridor, the village survives from elaborate underground water pipes powered by gravity to draw waters from the snowmelt of the surrounding mountains.

blablabla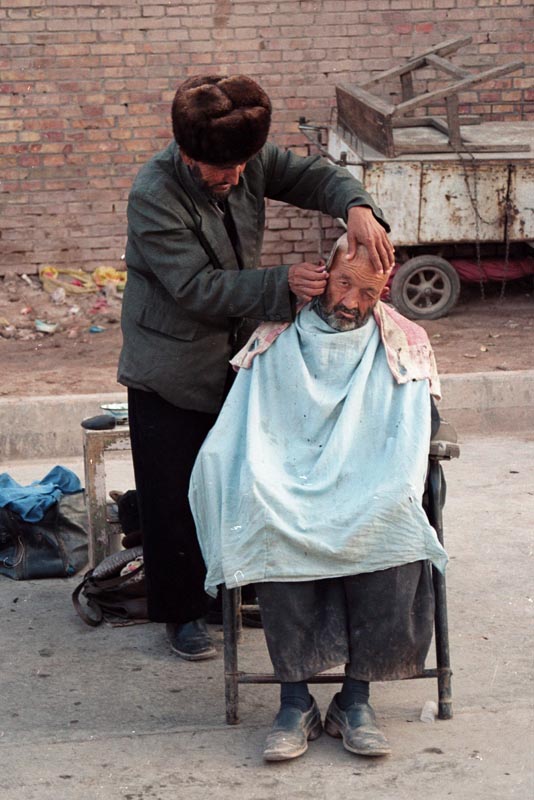 The barber of Kashgar, actually a row of such barbers operating on a street in the old uygur part of the city, overcharges tourists but it's good for a laugh.

blabla
blabla.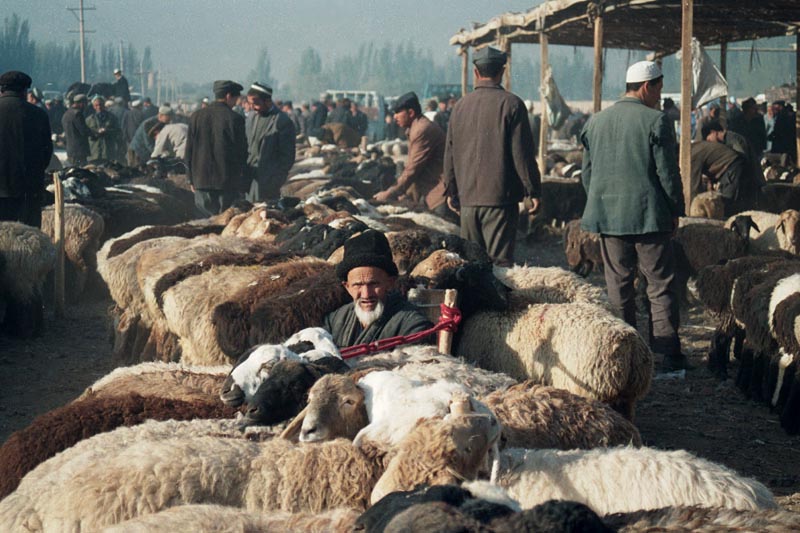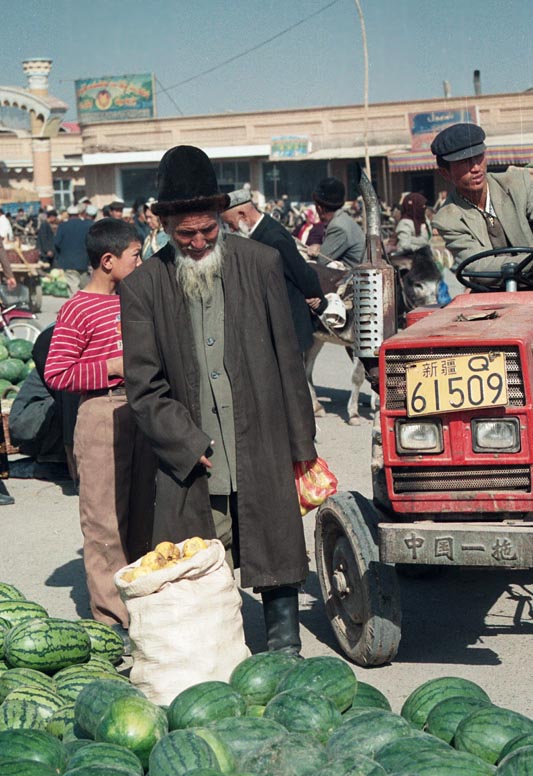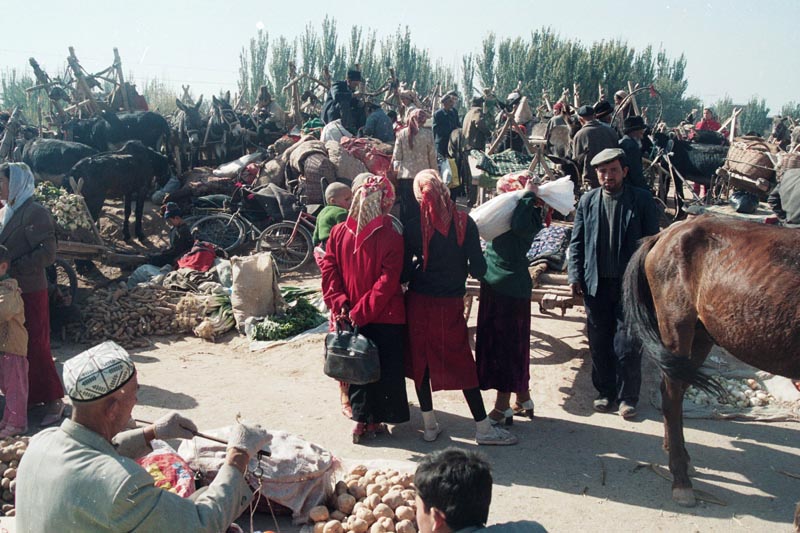 No words can diminish the magnificence of the famous Sunday market of Kashgar. Oh, detractors argue that it is "nothing" like it was before they separated the livestock and merchandise markets, but what remains is pretty damned impressive. Easily the largest market I've ever seen, just the sheer magnitude and density of the crowds inspire awe. Many tourists stay in the city on Sunday, and miss out on the more colourful livestock market outside of town but easily accessible by bus. Anything from camels to rats could blindside you while you're gaping at the colourful "beardos" or produce. This, and not the thoroughly russified Stans, is the real Central Asia in all of its animated glory.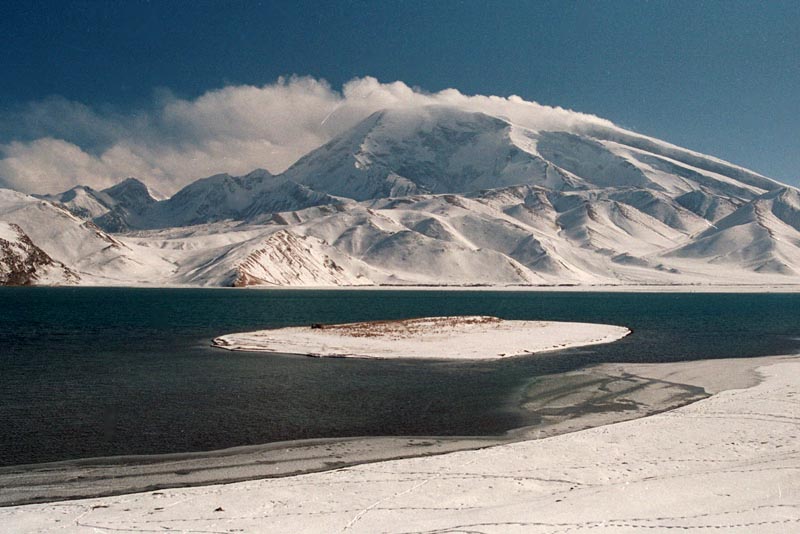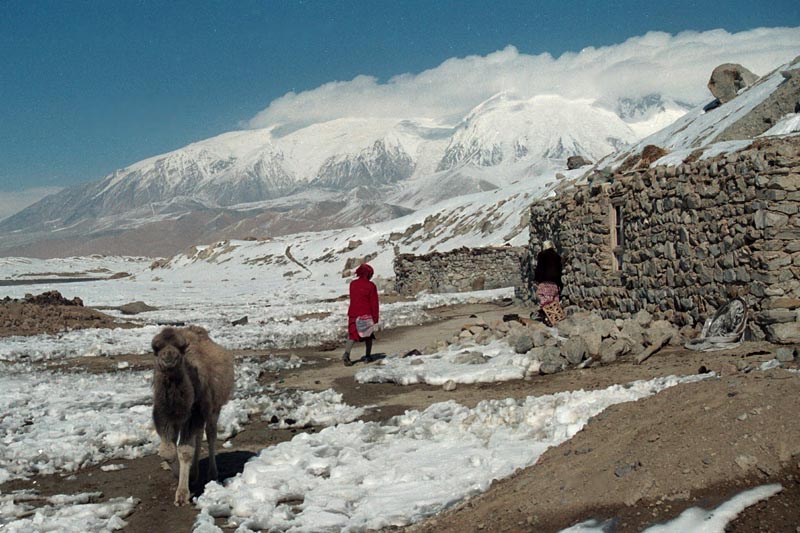 A pleasant overnight getaway in a Kyrgyz yurt, greeted by friendly baby camels, awaits you on the shores of Lake Karakul south of Kashgar. High up on the Pamir Plateau at well over 3500m crippling snowstorms are not uncommon even in October. One hit the morning of our anticipated return to Kashgar, stopping all buses coming from the direction of the Karakoram Highway to Pakistan. We were lucky to find a local 4WD car heading our way. Oh, and the lake is as beautiful as they say, despite the snow preventing a cirumnavigation on foot alongs its perimeter.


blabla