Tajikistan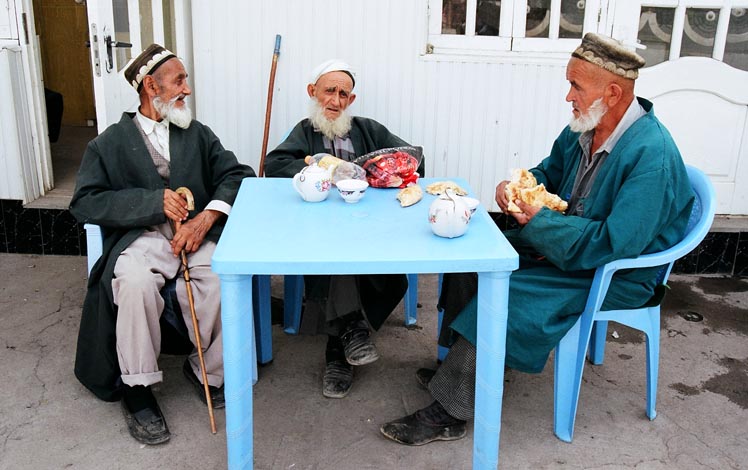 Tajikistan remains profoundly entrenched in its past, whether in its Soviet history or in its traditional muslim past. The hopes and roads leading to its future seems to be paved with opium and heroin, and its paralyzing bureaucracy and coziness with Moscow mark Tajikistan as perhaps the most fundamentally conservative country in ex-Soviet central asia. I bet these regulars at a teahouse in Hissar, a suburb of Dushanbe, have ordered exactly the same thing from the soviet era, through the bloody 1990s civil war, straight to today.
bla
bla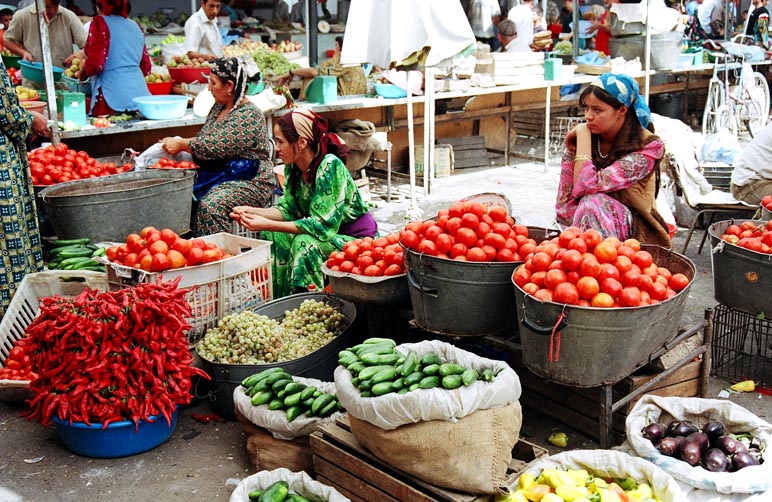 Hissar bazaar. Fruit here was not as tasty as in Kyrgyzstan or Xinjiang in western China.


bla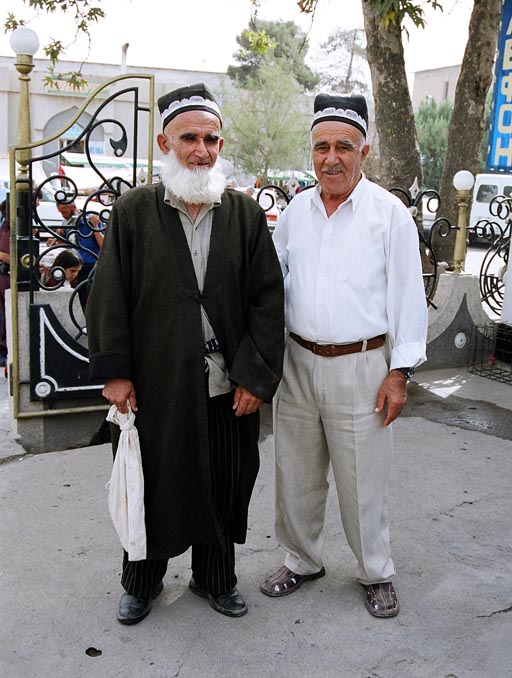 Those black skullcaps, by the way, mark ethnic Uzbeks I believe.

blablabla
One of the most beautiful natural sites in Tajikistan is the Iskander-kul lake, protected on all sides by mountain passes which cut off Dushanbe and southern Tajikistan from Khojand and northern Tajikistan.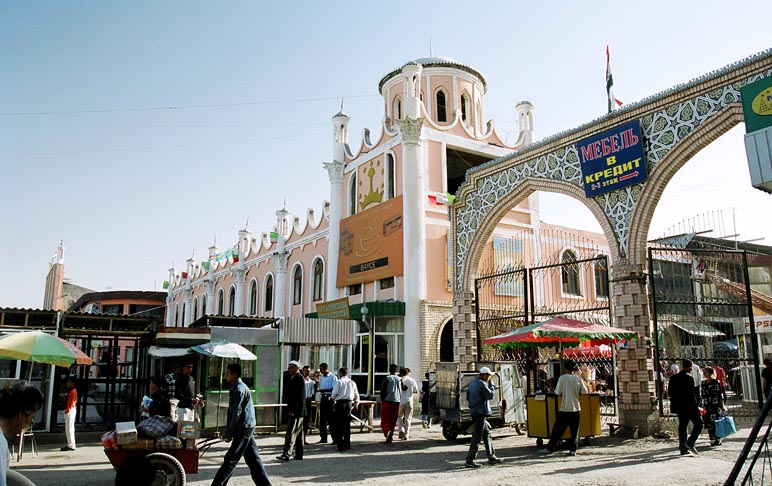 Main entrance to the bazaar of Istaravshan, one of the oldest cities in Tajikistan.

bla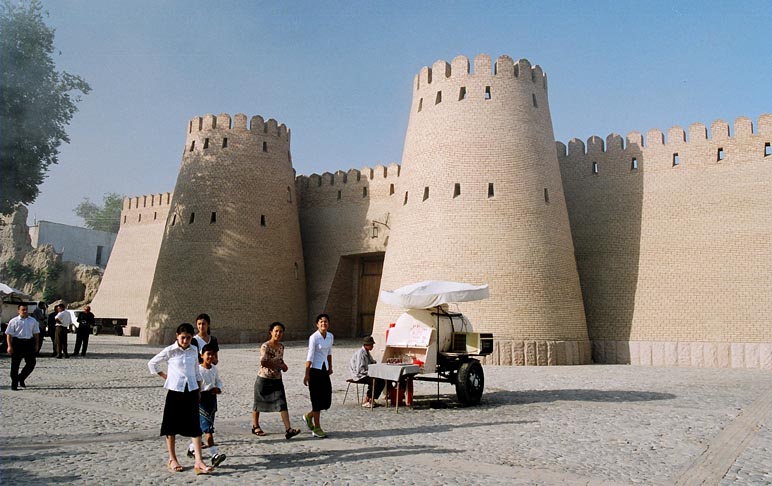 You'd never suspect that Khojand was the seat of the mighty Sogdian empire, which managed to hold off the Russians and Chinese for centuries, until you saw this fortress. Situated in the fertile and prosperous Fergana Valley region straddling the Uzbekistan, Kyrgyzstan and Tajikistan borders, it gets my vote for the friendliest and most hospitable big city in Central Asia. Its status as a good communist city under the USSR earned it the name Leninabad, which some people still say from time to time.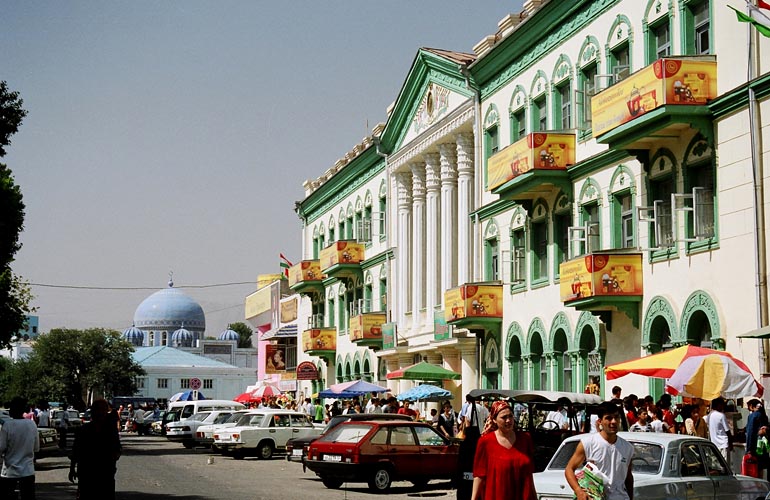 This lovely building on the right is the trader's hotel (Sharq) where I stayed in Khojand, around the corner from the Panchshambe (Thursday) market and across from the main mosque complex. I only paid US$1 for a bed here, ten times less than in Dushanbe with its narcomafia-based economy.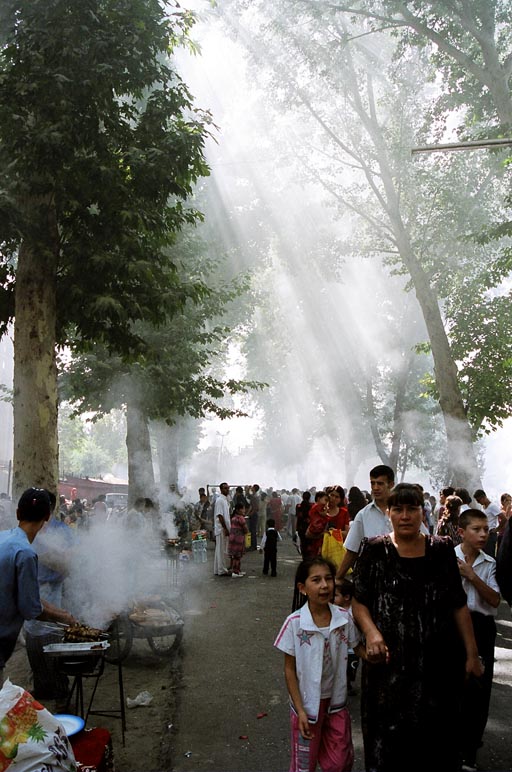 Look, it's grilled shashlik (kebab) everywhere! I mean, like, every few meters there's a shashlik stand throughout all of central Khojand. That can mean only one thing: Independence Day! This was the 25th anniversary of the independence of Tajikiistan and for whatever reason, locals only eat shashlik on this day.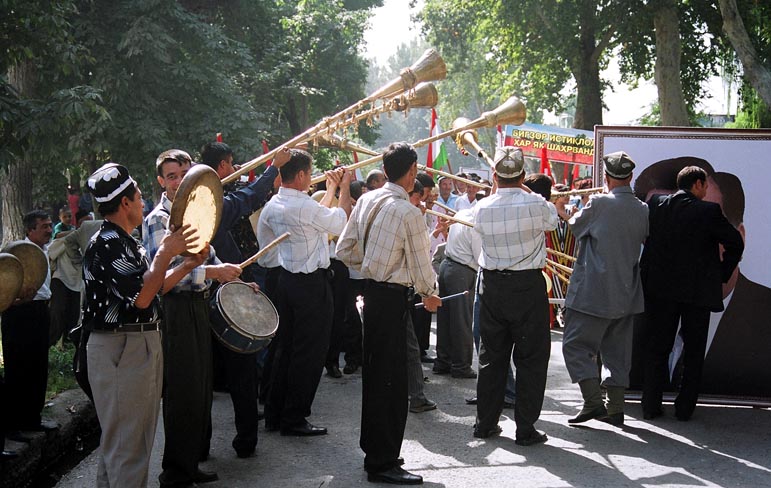 A wonderful moment on the streets with bands playing tunes on traditional central Asian horns. Activities and crowds aplenty on the blocked off central streets during Independence day. Not the large portrait of President Rakhmonov, whose face is plastered everywhere that day.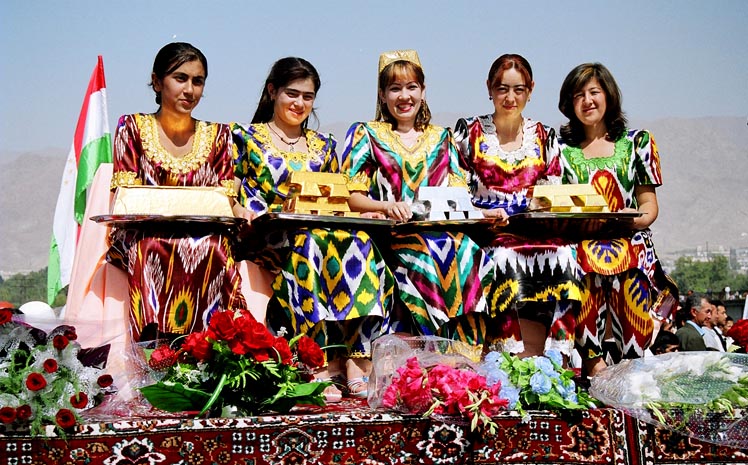 Traditionally dressed Tajik girls zip by on a float during the Independence day parade. They are carrying not gold ingots, but chocolate, from their sponsoring factory. Most of the floats represent labour unions and syndicates, as it was in Soviet days.l