Pakistan from the Grand Trunk Road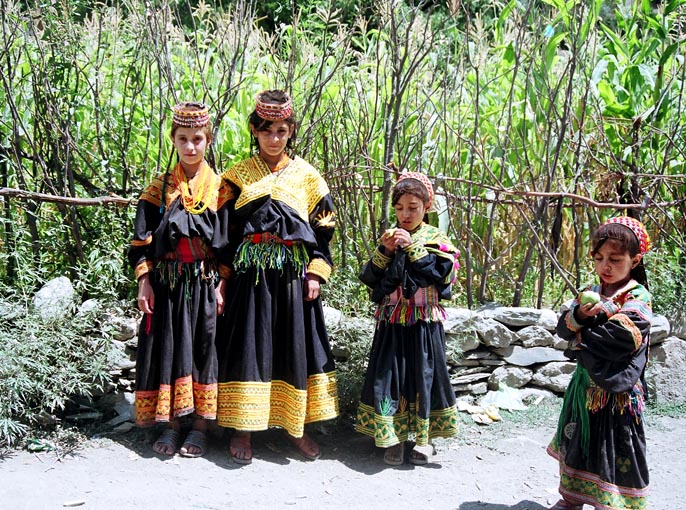 The "Lost Tribes" of the Kalash valleys, which some scholars used to believe descended from Alexander the Great (though more likely they stemmed from earlier Indo-Aryan migration waves), remain enigmatic to ethnologists. Never converted to Islam at knifepoint like their relatives across the Hindu Kush mountains in Afghanistan, and left alone by the British Raj and Pakistani regimes, their geographic isolation has preserved their pagan and agrarian way of life. Recent road construction has opened the way to letting in more tourists as well as muslim influences so it's unclear how long the Kalasha culture can be preserved.





bla
bla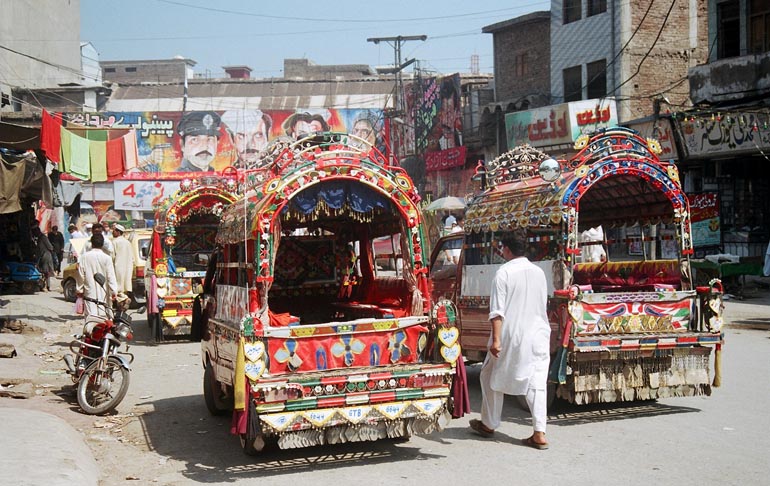 <>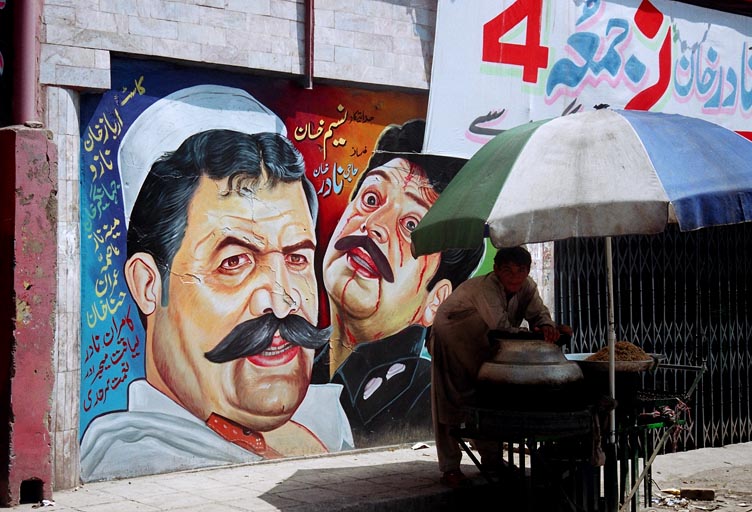 >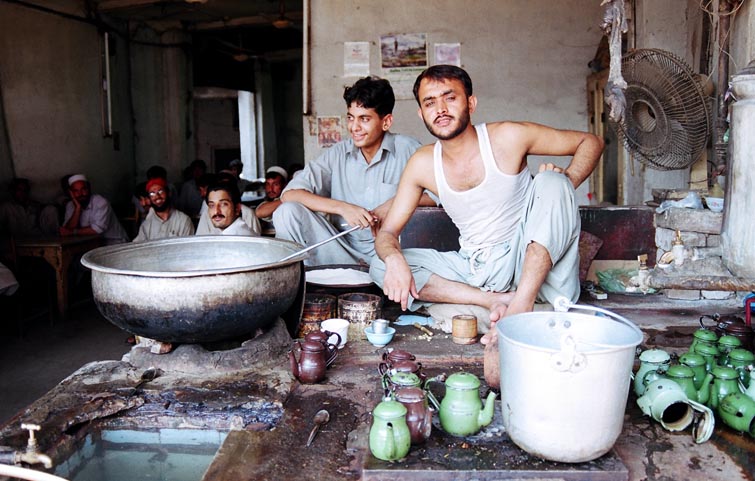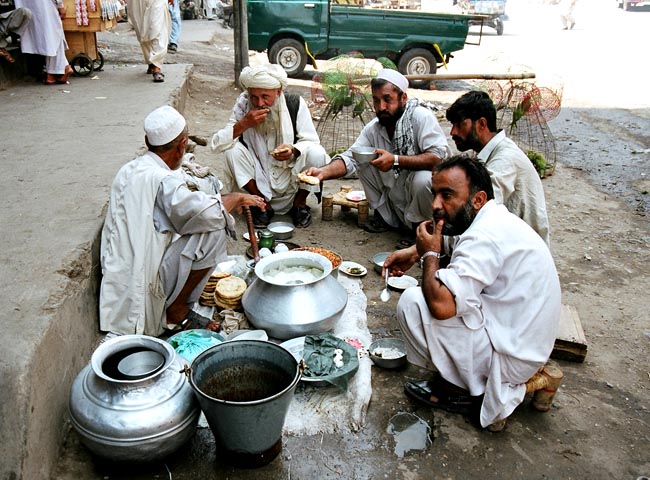 A cacophony of buses, movie posters, and restaurants along Cinema Street in the enchanting old town of Peshawar.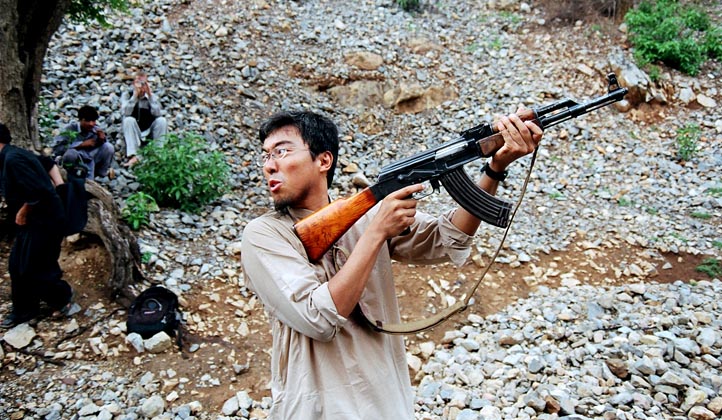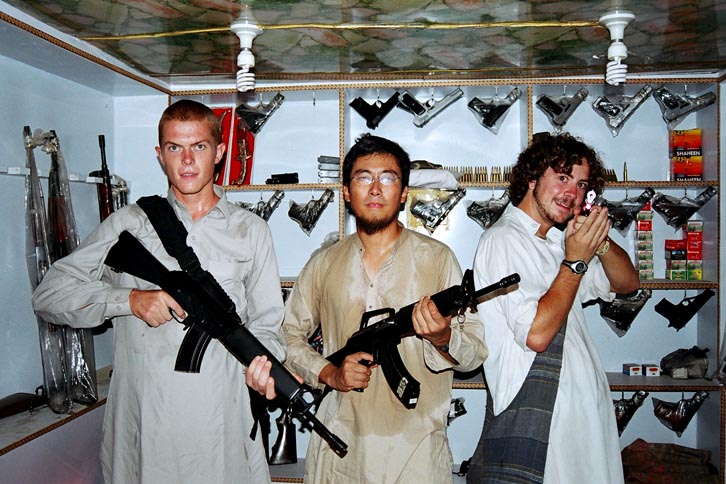 Charlie's TalibAngels? Testing out weapons in arms shops and at the firing range of the gun manufacturing town of Darra Adam Khel, only an hour from Peshawar but within Pakistani tribal lands, which are not beholden to Islamabad's central authority.

<>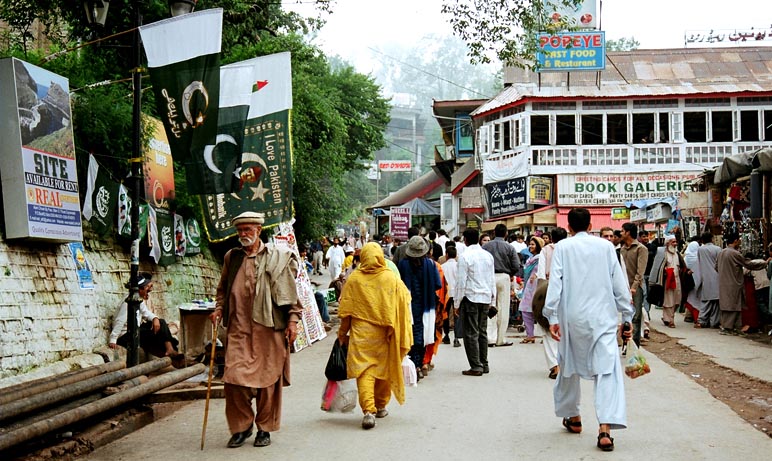 The hill station of Murree above Islamabad remains a haven for Pakistan family tourists looking to escape the summer swelter in the lowlands. Women's faces are generally uncovered here, the atmosphere relaxed, the number of hotels outnumber all the other businesses in town. My favourite one was called the Move-N-Pick Hotel.
>