Kyrgyzstan revisited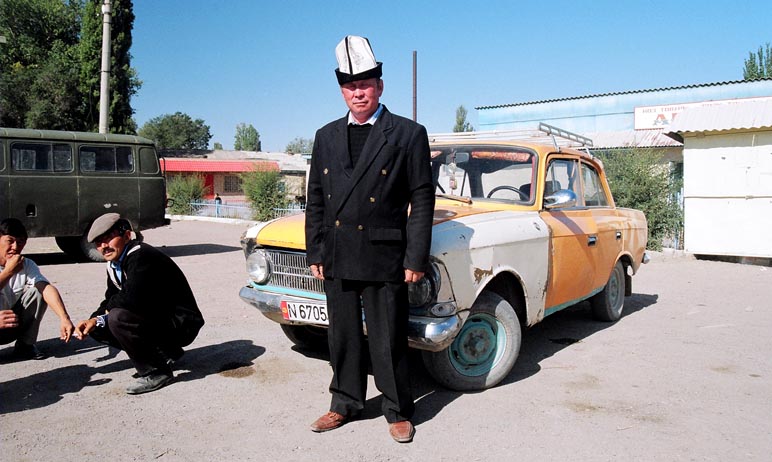 A man and his Zhiguli, an affectionate name for Lada automobiles.
bla

bla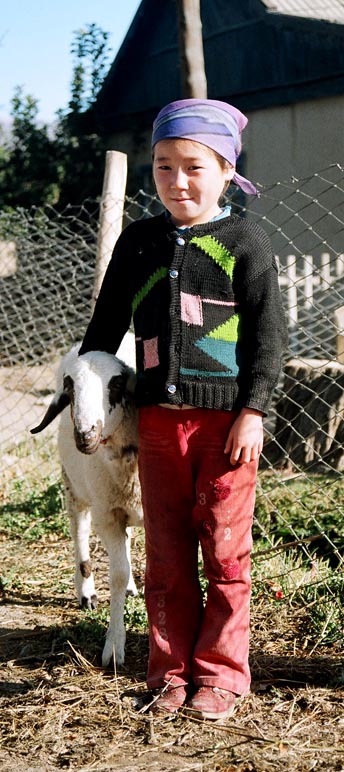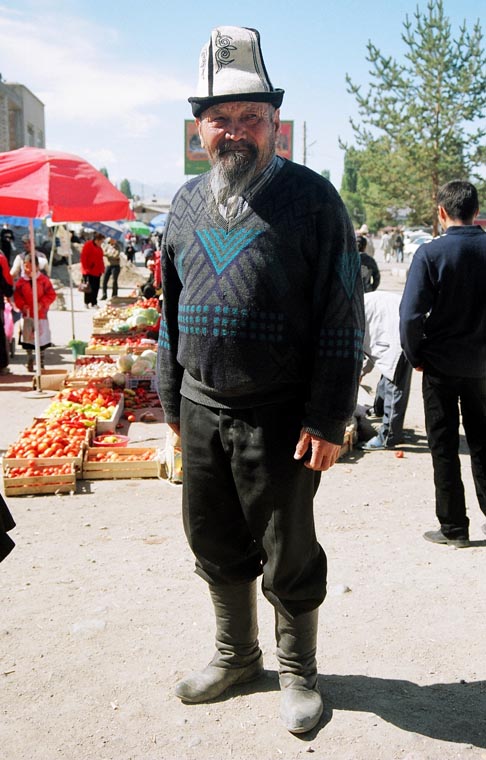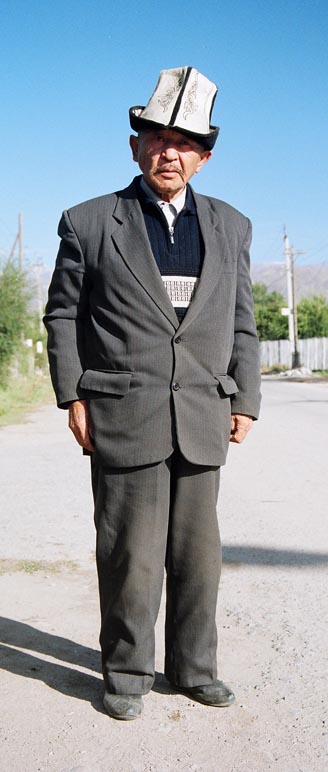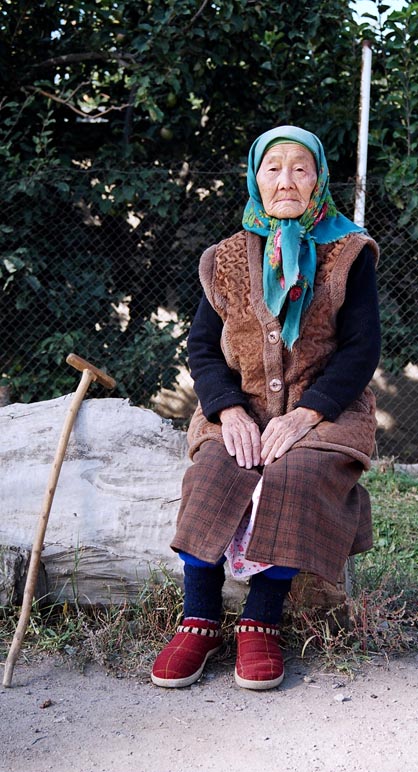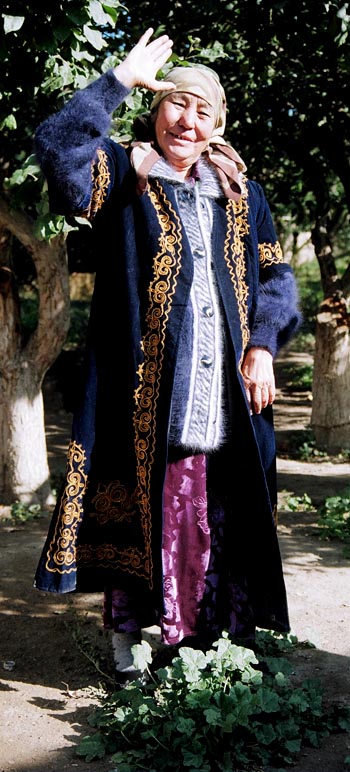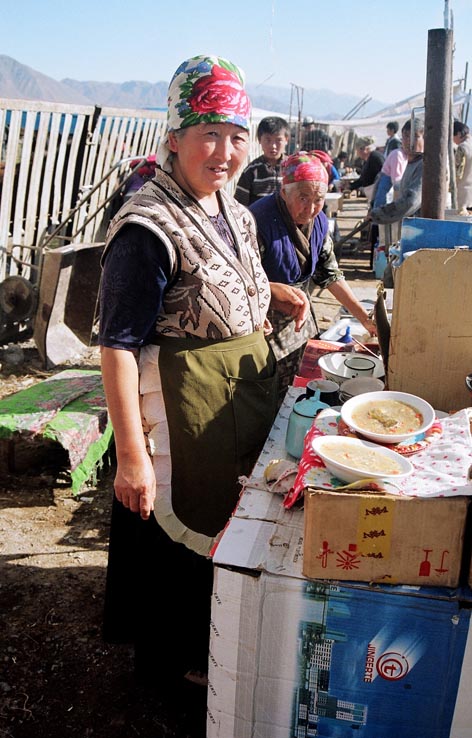 Without a doubt, I found Kyrgyzstan most rewarding for its people. The Kyrgyz can be cranky or they can smother you with warmth, but either way, they create a more indelible impression than the formidable mountains revered by climbers (who say that the cheapest 7000m summit to climb is here, for those of you looking). Like the Tibetans, the natural facial expression of Kyrgyz in front of a camera can not be bought by any photographer. These are portraits from the traditional town of Kochkor, still seemingly unaffected by tourists passing through. The waving woman gave us hugs and kisses and insisted that we take her picture in the apple garden in her backyard. And yes, that girl holding her lamb was totally spontaneous without any prompting.
blablabla
<>>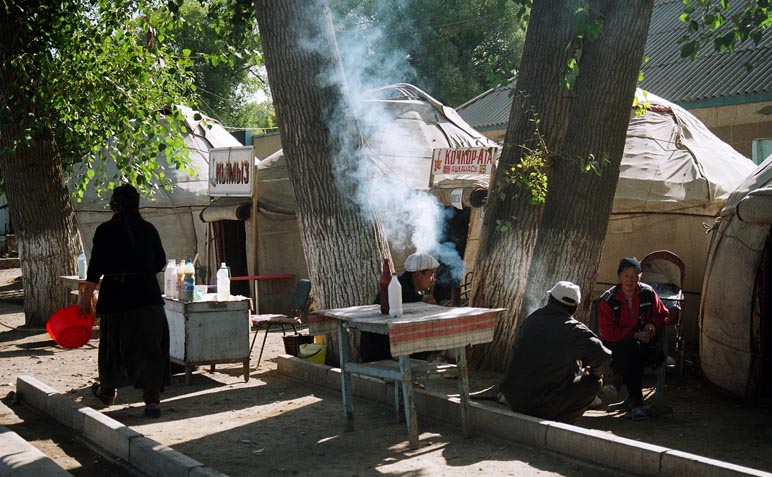 Restaurants set up in yurts along the main street of Kochkor, primarily targeting tourist traffic.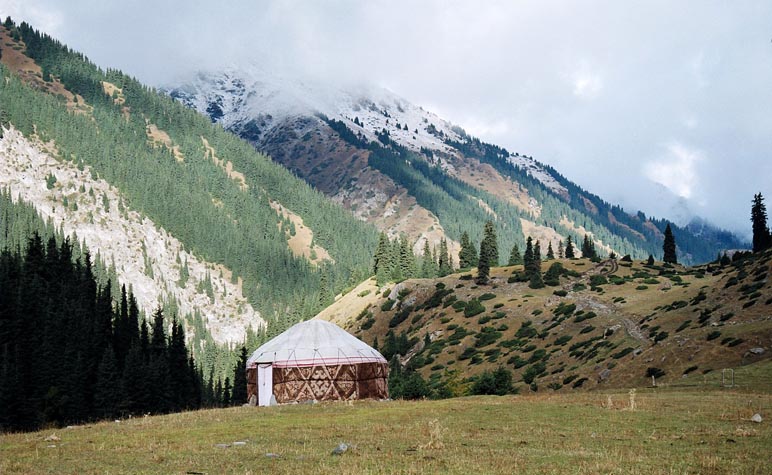 A real yurt in the mountain base village of Altyn Arashan, more famous for its hot springs. We tried to do a simple dayhike to a lake overlook point but instead got slammed by a snowstorm in mid-September. I couldn't climb up the iced and snowed over 45 degree incline up to the mountain ridge, and on the way back to Altyn Arashan, fell into a glacial stream, without any change of clothing with me back at the lodge.
bla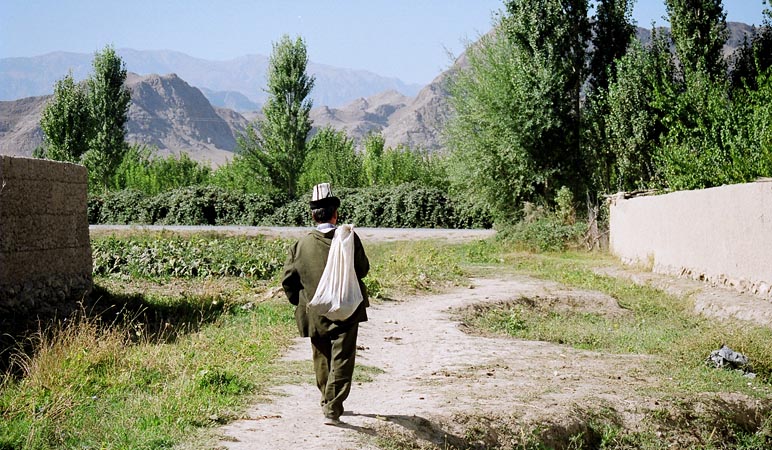 A man taking a stroll in the friendly and comfortable provincial capital of Batken, located in the southwest corner of Kyrgyzstan along the Tajikistan border.