Northwest Argentina & Southern Bolivia
20 July to 6 August, 2004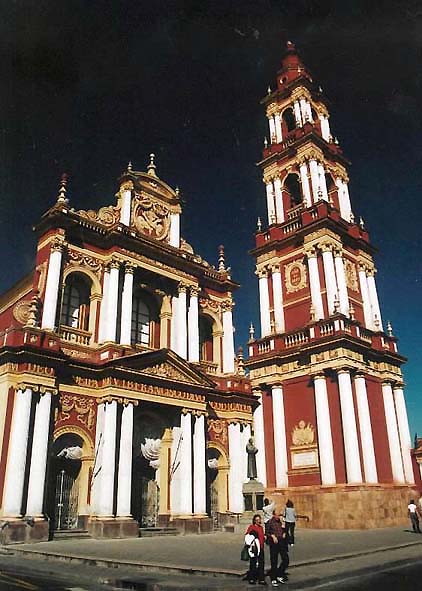 S
an Francisco is one of many colonial churches in Salta, in arid northwest Argentina near the Bolivian border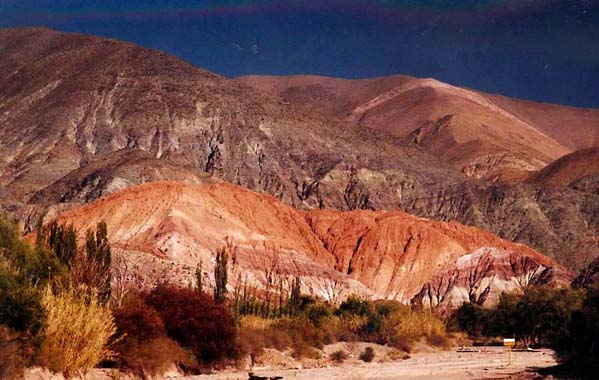 The Cerro de Siete Colores (hill of 7 colours) is a landmark in the badlands of northwest Argentina, near Purmamarca.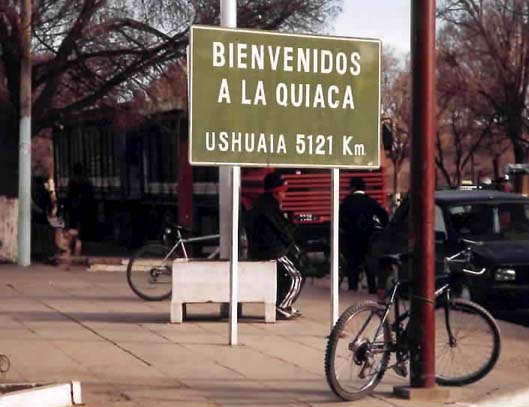 When you cross the border from Bolivia to La Quiaca, Argentina, you're reminded how far you have to go to the end of the world.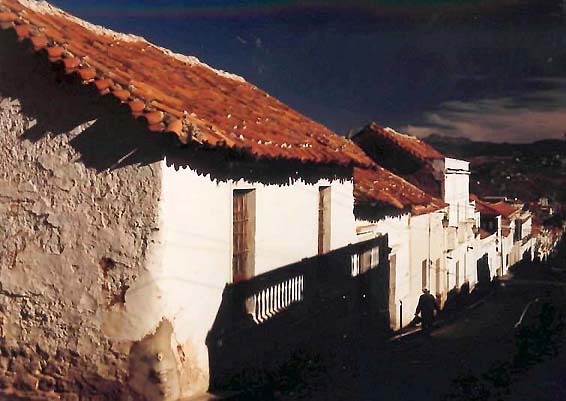 A pretty street in colonial Sucre, Bolivia's "white city" and co-capital.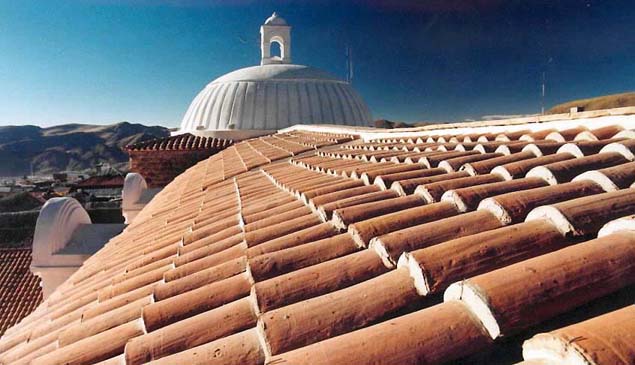 A colonial rooftop in Potosi.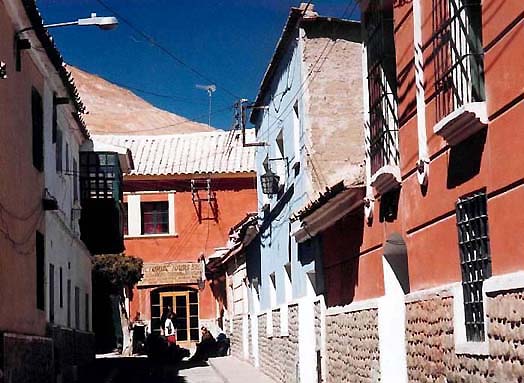 The Maria-Victoria hostel is located at the end of this intimate street in Potosi, Bolivia.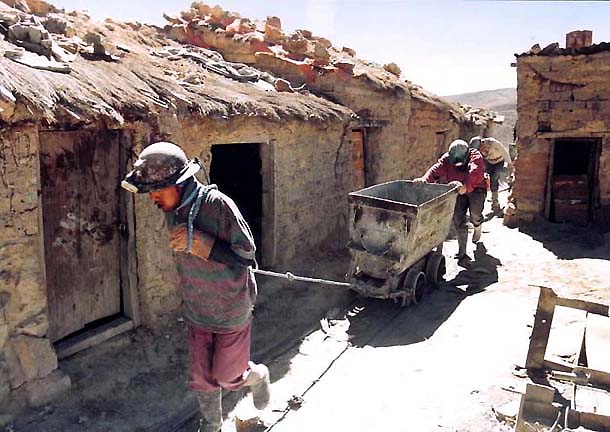 Miners at the Cerro Rico mine earn their hard living by blasting out ores within the tunnels of the mountain that once made Potosi the richest city in the world, and carting the rock out manually for processing and export.