Southern Peru & La Paz
7 to 19 July 2004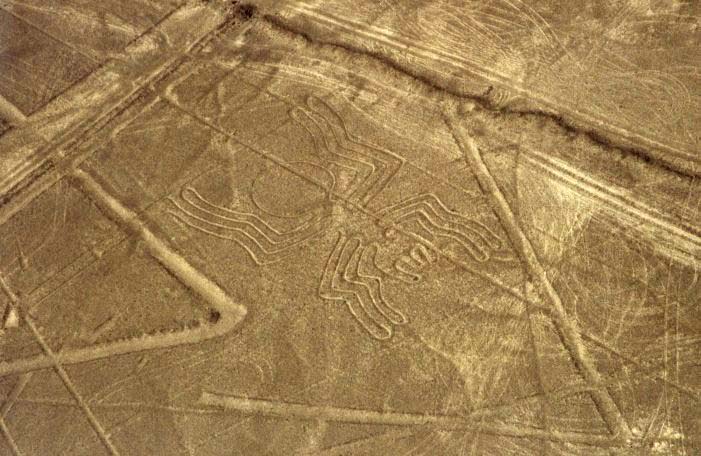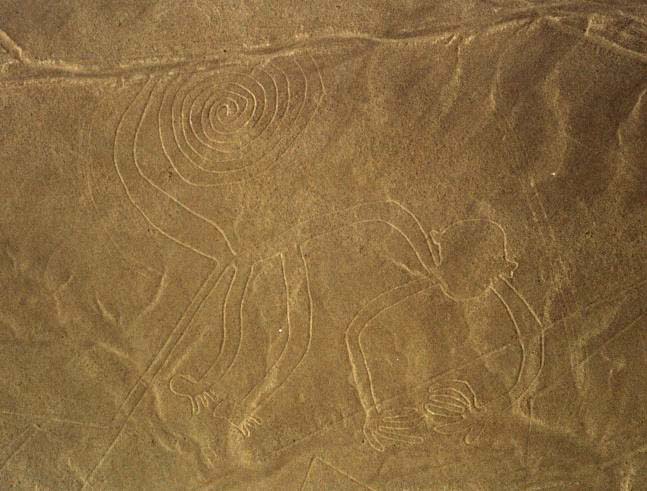 The wonder of the Nazca lines in southern Peru is their utter mystery. Forms of animals and trees, such as the spider and monkey here, are easily discernable on half hour flights over the barren moonscape, which hasnít seen a rainstorm in over a century, but are not visible from ground level. The dryness explains how the lines have maintained their integrity over the centuries with no human intervention.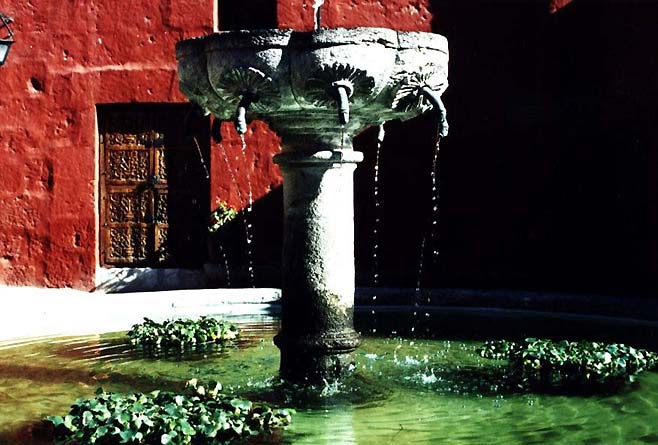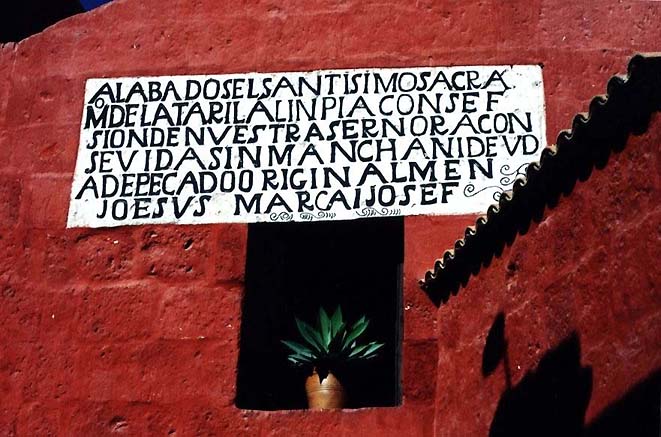 A fountain and sign typify the style of the enormous Santa Catalina convent in Arequipa, Peru, which opened to the public in 1970 after four centuries cloistered in mystery. Non-nuns are still not permitted into the deepest sanctuary of this remarkable walled complex.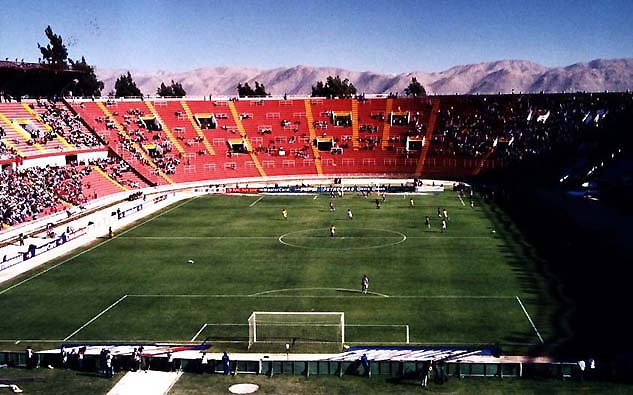 A first round Copa America soccer match between Brazil (4) and Costa Rica (1) drew scant interest from local Peruvian fans in Arequipa, who were waiting to root bitterly against Chile in the following night game versus Paraguay. Despite the score, Costa Rica had many opportunities to score on the eventual champions of the tournament.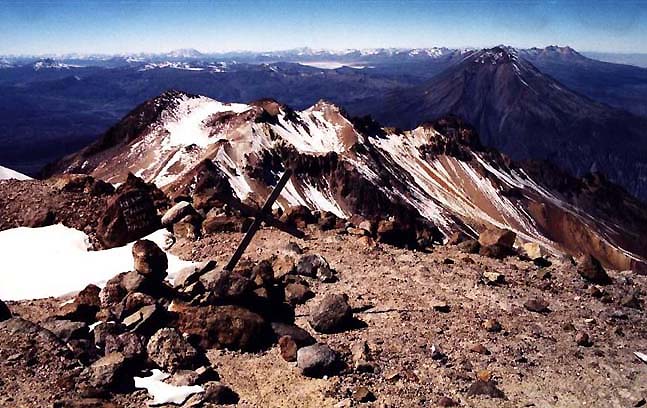 The highest point I am likely to reach on this trip was the 6075m summit of Chachani volcano, near Arequipa, Peru, called by some the easiest 6000m peak in the world. The night spent at the 5300m camp was chilly but the views and weather splendid. My first time using crampons and ice-axe was a blast.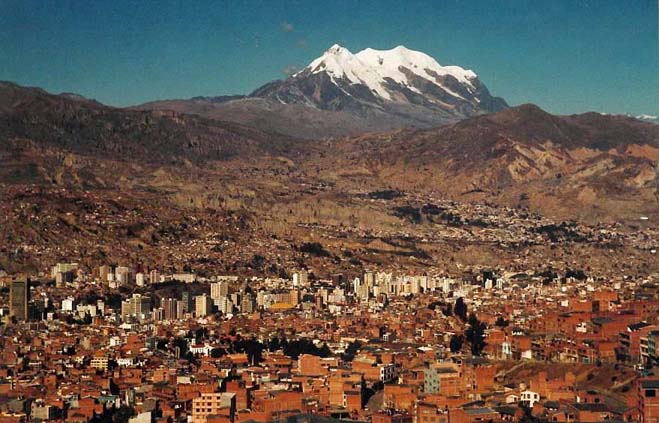 La Paz, the co-capital of Bolivia, is situated in a 3600m high bowl carved out of the 4000m altiplano. This breathless view from El Alto illustrates the city's precarious perch below the snowcapped Illimani peaks.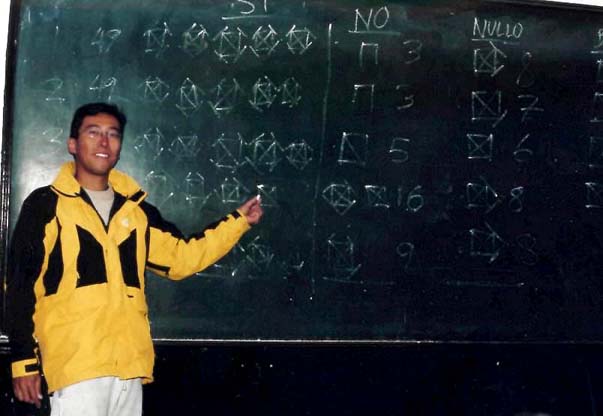 I participated in the 18 July 2004 referendum in Bolivia by helping to count votes at the Mesa de Sufragio no. 1612 on calle Sagarnaga of La Paz. The 'Si' votes represented the people's will to take a step toward the nationalization of the enormous natural gas resources in Bolivia.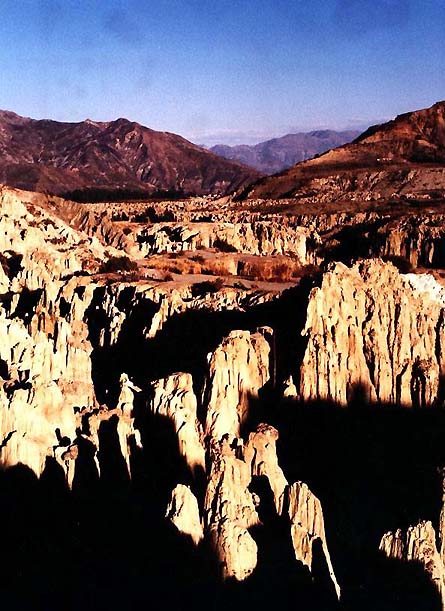 The Valle de la Luna, just a 20 minute bus ride from noisy, crowded La Paz. The city is tucked into the bowl just behind the notch between the two mountains in the background.